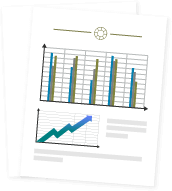 Catering Trends Monthly
Catering Trends: October 2020
Hi everyone,
Enjoy Catering Trends? Share with your coworkers! They can sign up right here. Now let's jump in to the best catering industry articles from this month.
Check out 20 effective website call-to-actions that caterers are using to drive leads right now. As Mike Roman would say, time to R&D (rip-off and duplicate).
Cool.
At Ridgewells Catering, June events plummeted from 500 to 10 year-over-year. Here's how CEO Susan Lacz is leading her company through the crisis. "We will get through this, and we'll do it together."
The state of our industry as told by 3100+ event businesses.
California is the only state with an outright ban on events. Share your support with caterers fighting to survive.