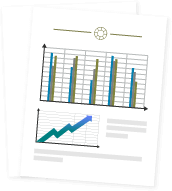 Catering Trends Monthly
Catering Trends: October 2021
Hello everyone,
Here are the best articles we read this month. If you enjoy Catering Trends, we'd love for you to forward this email to coworkers—they can sign up here.
Takeaway: Skip the experiments this year and focus on in-season favorites.
Supply shortages mean long waits for delivery and higher prices—think 2–20x. It's time to stock up on key goods like boxes, disposables and bags
Jump to the bottom of the article for practical tips on retention.
Demand for eco-friendly packaging is skyrocketing, and now it makes cents:  73% of consumers now say they are willing to pay more for eco-friendly packaging.
Finally, 'Work Accounts' will let you manage your business profiles separately from your personal 🎉.