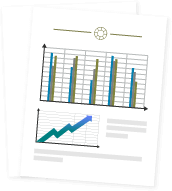 Catering Trends Monthly
Catering Trends: November 2021
Hello everyone,

Here are the best articles we read this month. If you enjoy Catering Trends, we'd love for you to forward this email to coworkers—they can sign up here.
An inside look at the Milwaukee catering scene from Jamie Peterson, director of sales at Saz's Hospitality Group.
"Borrow" an idea or two from these big companies ;).
"There have been some 'tentative signs of improvement from supply chain data and commodity prices', while labor market tightness could be a challenge 'for many companies for years.' "
Attorney Colin Barnacle discusses how to avoid lawsuits when it comes to employee management.