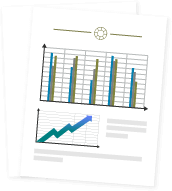 Catering Trends Monthly
Catering Trends: November 2022
Hello everyone,

Here are the best articles we read this month. If you like this email, share it with a friend! They can sign up right here.

Let's go!
Get answers to the most pressing pricing questions.
What % of the industry is raising prices?
By how much?
Should you change rates for current clients?
Maroo promises to handle your payment plans for any amount—while you're paid in full up front.
Learn what clients expect from a venue coordinator.
Balloons, espresso martinis, "Christmas in a Cup", mozzarella bars and more.
Made us smile.
14 scholarships available! Winners will be able to attend the 2023 Catersource + The Special Event Conference—apply now.