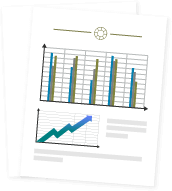 Catering Trends Monthly
Catering Trends: December 2021
Happy holidays!

Here are the best articles we read this month. If you enjoy Catering Trends, we'd love for you to forward this email to coworkers—they can sign up here.
Copy these kabobs for your next event—it's menu development made easy.
Here's how to prepare! Our key takeaway: lots of weddings means you get to choose which ones you take on.
Here's a beautiful post from M Culinary Concepts. Pro-tip: LinkedIn is the most important social media network for hiring. Ask your employees to share your hiring posts on LinkedIn to reach more people.
5 caterers share their best holiday menu ideas.
Where to find community and support when you need it.