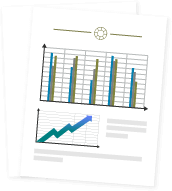 Catering Trends Monthly
Catering Trends: February 2020
New year, new Nuphoriq! If you haven't already seen it, here's our new website we created with our catering and events friends in mind. This year, we're looking forward to our work with you and other talented hospitality professionals and are eager to deliver more user-friendly tools, informative content tailored specifically to your audiences and proven digital marketing strategies that help you grow your business.
By: Nuphoriq
Caterers have looked to us for the last decade to help them solve all kinds of website problems—outdated designs, a lack of branding, zero keywords, broken links or a site that doesn't show up too great on mobile. Needless to say, we've seen a lot of catering websites. This list has 37 great catering websites for your inspiration, including some that we've made!
By: BizBash
Some of the most extravagant events are for a good cause. The 21st annual Two x Two for AIDS and Art 2019 Gala and Auction, for example, raised $8 million, a lot of which went to AIDS research. The Moroccan-inspired evening is certainly worth checking out, and so are the charitable events that took place at Cyclorama at the Boston Center for the Arts, the New York Public Library, Smithsonian's National Museum of American History and more!
By: Entrepreneur
Small business friends, are you out there? This article offers some important reminders on how to realistically grow and hold steady without letting a culture of exhaustion and dissatisfaction overcome your few loyal troops. Speaking from your heart, giving people enough time to recharge their batteries, reminding them of what the end goal is, empowering them and delegating are some ways to get there.
By: MarketingSherpa
Marketers throw around language they expect everyone to know all the time. (P.S. if that's us, please call us out on it.) A sticky footer, to be exact, is the information that's always present at the bottom of the visitor's web browser as they scroll down. Why are they important? Well, they especially come in handy on mobile devices when they include your telephone number and a call to action. Learn more about sticky footers and other helpful marketing terms!
By: Special Events
We know you caterers love your trends, and this article has a ton! Oat milk, jackfruit meat substitutions, champagne walls, zero proof cocktails, Instagrammable food and many more exciting trends are on the radar this year. We're also happy to see more earth-conscious and sustainable practices continue to grow.