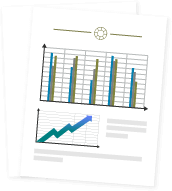 Catering Trends Monthly
Catering Trends: February 2021
Hello everyone,
Here are the best articles we read this month. If you enjoy Catering Trends, we'd love for you to forward this email to coworkers—they can sign up here.
"We believe that [social catering] will come back first…We don't think that the corporate catering market will bounce back to pre-COVID levels for some years."
A hyped-up look behind Wolfgang Puck Catering… what do you think?
With everyone inside, online competition matters more than ever. Compare your website to the best in the biz.
Flowers –> Greenery
Cocktails –> Mocktails
Bars –> Boxes
Meat –> Heat