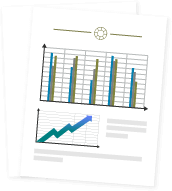 Catering Trends Monthly
Catering Trends: March 2020
—
Hey out there! What does your March look like? Right now, we're preparing for Catersource and pumping ourselves up for our presentations at the Catersource Tradeshow. The Nuphoriq team is excited to talk culture and marketing as well as see all our industry friends in the flesh. This month, our blog features some of the sessions and features we're most excited about. We also have an extra special wedding spotlight, an informative article on digital marketing, catering trends and more below:
By: Nuphoriq
This year's show, which takes place March 9-12, has a lot of great sessions and events in store for everyone who will be attending. A lot of big names and familiar faces, like Roy Porter, Matt Lee and Ted Lee, Jonathan Jennings, Meryl Snow, Michael Stavros, Jen Perna and others will be in attendance and sharing their knowledge. Here are some things you don't want to miss!
By: Tasty Catering
It's not often that you get your own event spotlight, but I really wanted to share the hard work that all the amazing vendors and event team put into our wedding at Loft 21. As someone who is passionate about catering, it felt surreal to experience it all up close. The reception had a little bit of everything—an oyster bar, a grand reveal, edible centerpieces and memories with my favorite people that I will hold close to my heart for the rest of my life.
By: Inc.
Simply put, an employee can quit a job at any time for any reason, and employers can fire an employee from their job at any time for any reason, as long as that reason isn't prohibited by law. This is an important distinction. Here are some things you should take into consideration about at-will employment in your state.
By: Marketo
It's so easy to lose a customer today. Over 1,190 of these small business survey respondents said their biggest challenge in 2019 was retaining and re-engaging customers. This article by Marketo provides a lot of up-to-date findings and useful information on how digital marketing helps small businesses "compete competitively with large businesses—and actually win."
By: Catersource
A few lucky members of the Leading Caterers of America were treated to an extra special trip to Proof of the Pudding's Atlanta headquarters. The visit featured PoP's signature take on today's latest trends. Mini bottles of Moet, imaginative food stations and plenty of camaraderie with such a fun-loving staff certainly made this trip a joyful one.