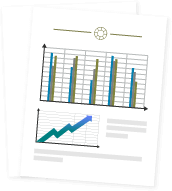 Catering Trends Monthly
Catering Trends: April 2022
Hello everyone,
Are you going to Catersource? We are!
We'll be attending sessions, working the ICA booth and meeting people all week. We'd love to meet you and talk about marketing.
TOP ARTICLES
Ashley Furniture invited local content creators to an over-the-top brunch… Could hosting a brunch for local influencers be a good idea for your business?
Vibrant Occasions Catering (Arkansas) hosted local influencers for an all-expenses paid brunch at a local AirBnb… How's that for creative catering marketing?
Luxe tents, hanging installations, creative seating and more.
"So Long, Seltzer"… we disagree, seltzer is here to stay. What do you think?
A sneak peak behind this year's menu. Here's who's cooking: