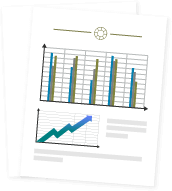 Catering Trends Monthly
Catering Trends: May 2020
Hope everyone is doing well—
In case you missed it, we're offering free resources to caterers over the next few months. Now, let's jump in to a regular edition of Catering Trends!
Top Articles
Should you be posting as usual? We collected 19 great examples to help you get started with pandemic social media. In this article you'll learn how to use the "behind the scenes post" to drive clicks and views. 
"The hint is clear. Large events will suffer more than smaller events. Size will matter through 2020 and potentially into 2021."
People want to start gathering again, but when will they feel safe to do so? Here are 5 practical tips on how to increase safety—and make people feel safe—at your future events.
At Nuphoriq, we've spent the last 8 weeks helping clients, making better systems and building new relationships. How will you capitalize on your extra time? Can you find the opportunity?
Till Next Time
We hope you check out our free resources. If you have questions, don't hesitate to reply to this email or call 847-709-2799 (ask for Jamie).
With care,
Jamie Pritscher
Co-founder of Nuphoriq