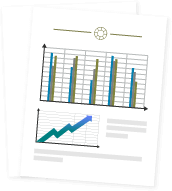 Catering Trends Monthly
Catering Trends: May 2021
Hello everyone,
The best articles from the catering industry this month. Enjoy Catering Trends? Forward this email to your coworkers—they can sign up right here.
Now let's jump in!
LGBTQIA? POC? Cisgender? Here's a helpful primer for you and your staff on the do's and don'ts of inclusive communication.
Here are a few easy ideas to help guests enjoy the 2021 buffet experience.
Try these 5 ideas to attract talent and boost performance without breaking the bank.
Everything you need to know about what wedding couples are thinking right now.