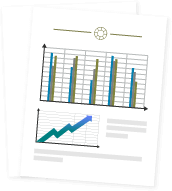 Catering Trends Monthly
Catering Trends: July 2020
This month we look at awesome menu designs and explore new ways to think about weddings. Wishing you all the best.
Let's go!
We researched 100s of caterers across the world to find the best menu design examples. Did we miss yours? Reply to this email and we'll add you to the list! Protip: Getting on the list will boost your website's SEO 😉.
"I don't think it's emotionally sound to keep postponing weddings."
"The short answer is no." Click to learn why.
Weddings are getting weird! Can you create a wedding package that works for your business? 
Likely answer: It's not their fault! Human brains aren't made to think about a pandemic.