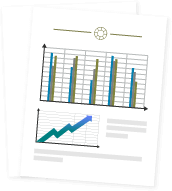 Catering Trends Monthly
Catering Trends: July 2022
Hello everyone,
As always, here are the best articles we read this month. If you enjoy Catering Trends, we'd love for you to forward this email to coworkers—they can sign up right here. Now let's jump in!
See what the biggest and best caterers are doing this year.
Worried about people quitting? Can't find summer workers? Watch this for a take on the state of hiring.  *Contains explicit language.
"Cleverly placed design elements and signage made guests feel welcome and encouraged social sharing."
The Summer Fancy Food Show highlighted the shifts in consumer preferences that must now be met.
Join ICA caterers for an exclusive workshop at The RK Group on Wednesday, August 10 in San Antonio, Texas. The workshop includes premiere education from The RK Group team, a tour of their facility, breakfast, and lunch.