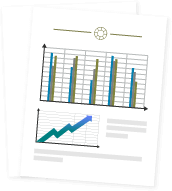 Catering Trends Monthly
Catering Trends: August 2021
Hello everyone,
Let's read some articles! If you enjoy Catering Trends, we'd love for you to forward this email to coworkers—they can sign up right here.
A unique, data-driven analysis of the future of events.
1) Reply to customers as fast as you can. 
2) Send proactive order updates. 
3) Get reviews.
5 experts share how caterers can bounce back with over $45k/year in savings.
The call for speakers is now open for Catersource 2022 in Anaheim, CA. In our experience, speaking is the fastest way to build relationships at the conference, submit your idea today!
How to Get Local Press (3 Real Examples)
Local press gets you in front of potential customers and gives your website a huge SEO boost. Here are a few caterers who are doing it right:

 1) The job market has bounced back from COVID, but the workers haven't followed – J. Scott Catering, PA
2) Branding together during the pandemic – Tasty Catering, IL
3) Taxing PPP loans is literally the opposite of the program's intent – Sugarsnap Catering, VT