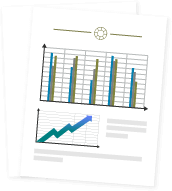 Catering Trends Monthly
Catering Trends: September 2020
Hi everyone,
Here are the best catering/event articles from the past month. If you enjoy Catering Trends, we'd love for you to share with coworkers—they can sign up right here.
What makes a good catering logo? Here we explore some of our favorite logos from caterers across the country.
Goodish news? Most large companies expect more than half their employees to be back in the office by the end of the month.
Innovative ideas on how to balance safety, personalization and scale from James Filtz, director of special events at the Ritz Carlton. 
"At the end of the day, you need to be mindful of your liability and protect yourself from potential damage to your business." My key takeaway: Consistency is key. Make sure you have a clear, easy-to-repeat plan that your whole staff understands.
It may not be practical, but it's possible.