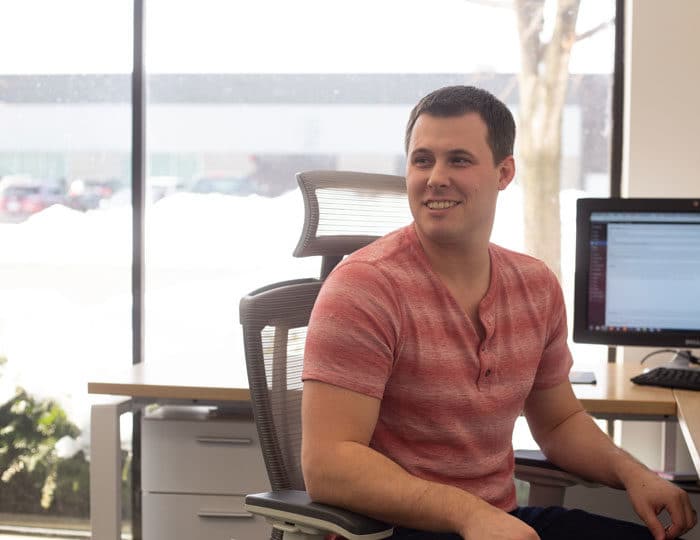 Brian, our email strategist
Email marketing & automation
Tailor your email marketing to connect with existing clients while saving time and automating all the rest.
Do people still open emails?
Yes, but there's no such thing as "one email fits all." Actually, 78% of consumers have unsubscribed from emails because a brand was sending too many. Send emails that provide value specific to your wedding and corporate audiences. We'll help you customize or automate—depending on who you're talking to.
Targeted emails

Keep customers in the know with relevant, personalized content, whether you want to promote a new menu or provide planners with inspiration for events.

Segmentation

Cross-selling is important, but clean segmentation is key! Meaning: someone who's interested in your wedding services doesn't need your new corporate menu.

Form response automation

Onboard new clients and provide them with branded automatic responses that offer useful information when they submit forms on your website.
Email marketing examples
Send emails that align with your brand and sales goals.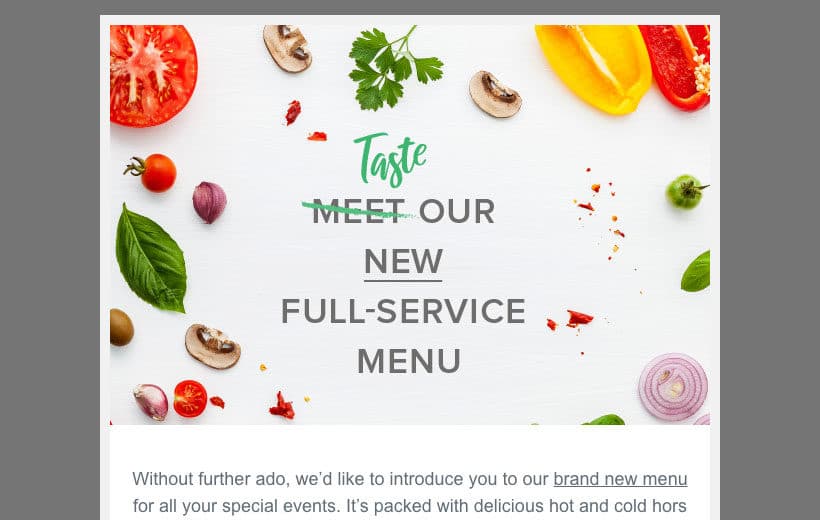 Promote new menus with custom email templates.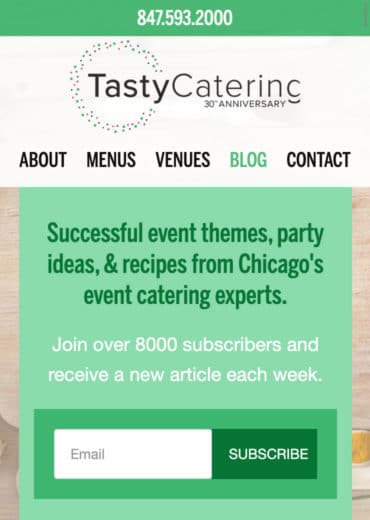 Grow your list with a website opt-in form.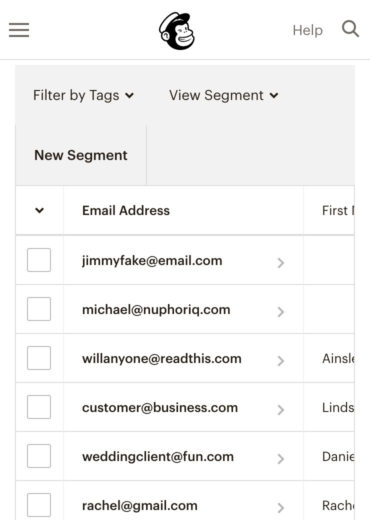 Send the right emails to the right people with segmented lists.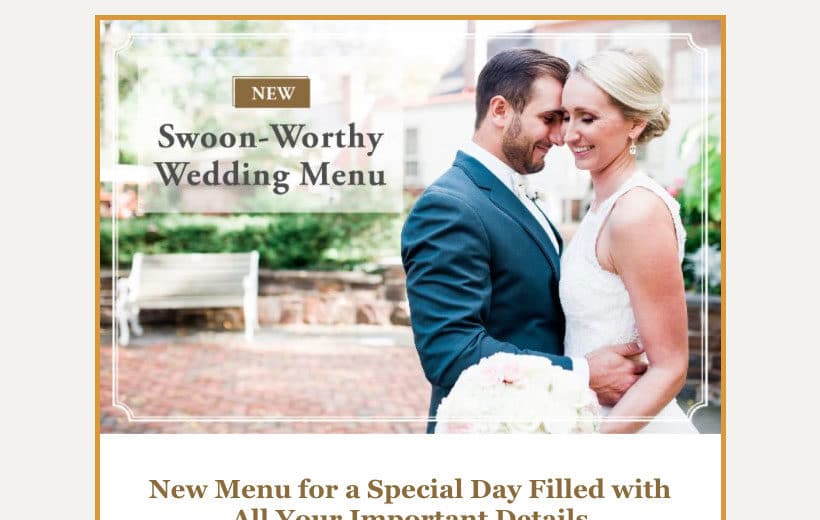 Promote new menus with custom email templates.
Strategy-to-send email marketing services
Email marketing is most effective when combined with interesting content and lead generation pages. That's why we usually use email as part of a greater digital marketing strategy.
| Tactics | |
| --- | --- |
| Email template design | |
| Email creation & sending | |
| List segmentation & management | |
| Form response automation | |
| Website opt-in forms | |
| Promotional emails | |
Your email questions, answered