Catering
How to Recognize Employees like Tasty Catering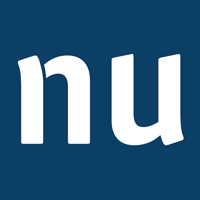 by Nuphoriq
How do they do it?
Tasty Catering added another award to the shelf this year as Forbes named them a Best Small Company in America. Craft brewer New Belgium and memory-maker Radio Flyer are among 24 fellow recipients. Tasty's award will sit next to many others—including Best Places to Work and Inc. 5000 awards—and comes in addition to years of consistent growth.
Founder Tom Walter gives all credit to his employees. Since 2004, Tom and the Tasty leadership team have spent considerable time and money developing a culture of happy, motivated people. Tom believes in the power of people so deeply that he dropped the title of CEO in favor of chief culture officer and even wrote a book on employee engagement.
A key part of Tasty's culture is a systematized and meaningful recognition program.
Because, as Tom says, happy employees simply work better.
Happy Employees Work Better
The proof is in Tasty Catering.
It's also science.
Check out the Burt's Bees story, featured here in the Harvard Business Review. It details how simple emails with daily praise and other positive practices spread throughout the workplace help set the tone for the challenging (yet very successful) endeavor of taking the company international.
Research from Bersin by Deloitte indicates that company results are 12 times more likely to be "strong results" when they have a mature employee recognition approach.
There's also this Berkeley study cited by The Huffington Post, which came to the conclusion that college students headed to the workplace are more concerned about respect from their peers than the money they make, which would also indicate the importance of peer-to-peer professional recognition.
Happiness and joy also directly impact an individual's personal success according to this popular TEDtalk by Shawn Achor.
Heck, even Google has a Jolly Good Fellow (aka a chief happiness officer), and what Google does is gold, right?
How to Recognize like Tasty
We're not going to step into each nook and cranny of Tasty's complete recognition structure. Instead, we're going to share the best examples of Tasty's program in practice.
In the end, we hope you find some inspiration to bring back to your team.
1) Bring in the family.
Gallup studies found that 24 percent of employees feel that the most memorable recognition comes from the CEO. Tasty Catering couples that sentiment with the practice of recognizing employee work anniversaries. Each year, employees are recognized in front of the entire company for their accomplishments. For "milestone" years (1, 5, 10, 15, 20, etc.), that employee's family and friends are invited to share a lunch with the entire team and be there as company owners give a speech honoring each staff member's achievements over the past year.
2) Do it every week.
The same poll found that just one in three US workers strongly agree that they received recognition or praise for doing good work in the past week. Both the Gallup organization and Tom Walter recommend praise as part of a regular recognition cycle. Tasty Catering puts out a weekly newsletter that offers the opportunity for both peer-to-peer and leadership recognition of staff members. There's the opportunity for "thank yous" from sales staff to event staff, from kitchen staff to operations and every direction in between.
3) Add surprises.
About to hit a huge company milestone? When Tasty Catering reached their very first month of $1mil in sales, the leadership reached out to a local bakery with which they've been doing business for years to create special cupcakes with dollar signs on them. Receiving a delivery from this bakery was nothing out of the ordinary; they received deliveries every day. The company, though, was then able to surprise the entire team at lunch with the big news and special bakery treats to thank everyone for what they'd accomplished.
4) Make visuals to keep around the office.
When Tasty Catering had one of their most successful picnic seasons to date, they had an infographic created and printed on large posters to "reveal" those impressive stats to the team at a celebratory lunch. They then kept those infographics up throughout the year as a reminder of both the team's hard work and to gear up for the following year's picnic plans. Check out that infographic here!
5) Show off your people.
Again, recognition is a psychological need. Employees who know that they will receive recognition for acting on the brand promise will have strong incentive to do so. Being proud of the individuals on your team—and showing it—is a great way to show appreciation and engage your employees. Tasty Catering created a video of employees throughout the season as well as throughout their tenure with the company as a memoir to the brand promise and to recognize those who have helped make it so strong. The video was shared within the company and online for all to see.
6) Enlist some help.
Caterers, the last thing you probably want to do at the end of a busy season is host another event in-house. The last thing your staff probably wants to do is host another event, too. Partner with a "fun" venue, like a community pool, for an out-of-the-box summer employee bash. Tasty Catering hosts its summer party at a local pool. They rent it out for employees and their families for a truly relaxing event. No tables to set up, no decor or other equipment to wrap up and put out. It's a kind of fun event that the entire company can enjoy.
Is It Worth It?
Money doesn't buy happiness. We get it. But recognition and appreciation can contribute to happiness, and happy, positive employees tend stick around longer. High retention rates are usually a lagging indicator of a successful company.
In fact, regular recognition and appreciation can lead to more engaged employees—employees who perpetuate that positive work culture around the office as well. This kind of culture can also encourage other staffers to create their own style of employee appreciation.
Reward and recognition is more powerful than most 'perks' and far less expensive. Over time, perks become expected. Public rewards and recognition bring personal pride to the forefront of the human emotion. There are few greater feelings of accomplishment than to be recognized by your peers for an achievement, and there is no greater motivator to continue than recognition.Tom Walter on Tasty Catering's reward and recognition programs
In the event that you've already implemented these recognition ideas, here are 25 more to help get you into the habit of a regular recognition cycle.
25 Bonus Employee Appreciation Ideas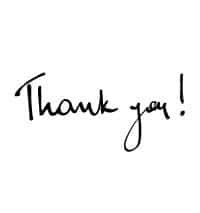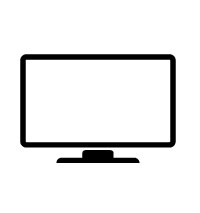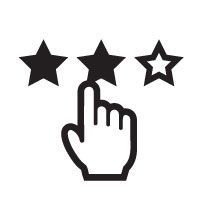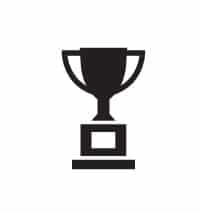 Cake for employee birthdays
Bonuses for employee anniversaries
Write a handwritten thank-you note
Post a peer compliment to the wall or on a whiteboard
Ask different departments for cross-team recognition
Employee-chosen menus for team recognition lunches
Weekly newsletters with peer-to-peer recognition
Formal processes to offer co-worker shout-outs
TV monitors on walls with praise for team member accomplishments
Small recognition ceremonies for milestone anniversaries (e.g., 1, 5, 10, 20…)
Family and friends at milestone anniversaries
Decorations around employee desks for anniversaries or birthdays
Gift cards for reaching monthly personal BHAGs (big, hairy, audacious goals)
Gift cards for reaching monthly team BHAGs
Weekly or monthly MVPs
Reward huge contributions with an extra day of vacation
Monthly one-on-one reviews
Yearly performance reviews
Quarterly goal writing/assessment meetings
Small dollar store rewards
Traveling trophies floating from person to person
Monthly competitions with small rewards
Team competitions and recognition
Create a social media graphic for birthdays or milestones
Send a letter or a card to an employee's house
What employee appreciation tactics have worked well in your catering company?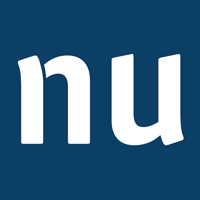 Meet Nuphoriq
Nuphoriq is a marketing company for caterers and event venues. And we're fun to work with! We work alongside everyone from family businesses to the Leading Caterers of America and partner with organizations like the ICA, LCA and Catersource.