Marketing
Google vs. Yelp—Where Should a Caterer Encourage Client Reviews?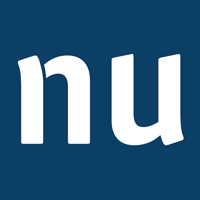 by Nuphoriq
Positive reviews are essential for all businesses.
Online reviews are even more essential, and growing more important all the time. For caterers, positive online reviews can mean the difference between the opportunity to submit a proposal and being completely overlooked. It can mean showing up on the first page of an organic search or on page 3.
In an effort to help build your business, it's ok to encourage your clients for reviews. Before you do that, however, you should understand the impact a review can carry on each of the review platforms. After all, you're fortunate if a client takes the time to go online and write a single review, so expecting him or her do to so through multiple platforms is unrealistic. That being said, you'll want to prioritize your review encouragement so as to get the most out of that single review.
There are two big platforms for reviews: Google and Yelp. In this article, we're going to show you that Google reviews are a bit more important than Yelp reviews—although Yelp reviews are still important enough to pay attention to.
Google vs. Yelp—Where Do Reviews Count the Most?
There are wonderful things about both Google+ Local and Yelp reviews. Most notably, the majority of people seem to trust reviews and third parties over advertisement and marketing efforts. Reviews from sites like these offer consumers a relatively safe place to learn enough about a company, brand or caterer to help them make what feels like an informed decision on whether or not to purchase from that company, brand or caterer.
Yelp was one of the first successful online review platforms (that is not only still in existence today, but also exceptionally relevant), and the site continues to go strong.
Google+ Local is not quite as longstanding as Yelp. The fact that it came around later allowed the developers at Google to work in some addition features and design that were, in their minds, better suited for the appropriate audience.
Both sites are important to consumers—and therefore to businesses. Let's look at some of the basics behind each so that you can make an informed decision on which platform to spend most of your time building reviews.
Google Rules
Most of the world had been somewhat hesitant when it came to Google+. "Another social media platform? Errrgggg!"
This one, while it may not seem relevant to you, actually has tons of benefits for your business. While you might not see the same levels of interaction between you and your customers as you would on Facebook, there are some sneaky ways that Google+ interaction will help your marketing efforts.
It rules for several reasons, the most significant being that most people "Google." As long as Google controls our search results, then our websites' visibility (vis-à-vis organic search results) are at the mercy of its algorithms. Rumor has it, just about all of Google's services and platforms (including Google+ and Local reviews) have a little something to do with the organic search results. They also determine where a website might rank for certain search terms based on its activity on other Google platforms (ergo more G+ activity, like reviews, means better chances of higher rankings for key search results).
Google+ Local Reviews: Build Me!
The good news is that Google is massive and integrated across many highly-used, uber effective services and sites—such as Google Maps (the number one mobile map application in the world) and, well, Google—which means that when you use Google+ Local for reviews, those reviews show up everywhere!
When compared to other online review sites, such as Yelp, the number of Google+ Local impressions is outstanding. Here's why.
Google is embedding its reviews everywhere, and effectively, too. For example, search (in Google) the phrase "caterers near me." What is the very first thing you notice?
Even though there will be Yelp reviews showing up within the first or second page in the search results, chances are the very first thing you spot on the page is that long black bar at the top with photos, the number of reviews for each catering result and the option to click for more information.
Of the two options you now have—scrolling through the catering results in the black bar on the top of the screen or scrolling to the bottom of the page to look at theknot.com, Yelp, weddingwire.com and other organic catering results—which are you likely to view first? The top bar of results with nice photos, catering company names and clearly visible numbers of reviews are the more likely choice.
Even further, when you do click on one of those establishments (or when you Google search a specific caterer to begin with), the Google Places profile takes over the entire right hand side of your screen, giving you plenty of opportunity to 1) see how many people have reviewed the company (and other pertinent information), and 2) click to read those reviews (or see additional information).
Google is Smarter at Minimizing Spam
As if that wasn't enough to convince you of the importance of Google+ Local reviews, there's one more thing that's sitting in Google's corner.
In addition to its widely dispersed integration across numerous highly-trafficked apps, websites and services, Google also has figured out a way to better protect its profiles from "fake" reviews. Because of the number of other Google-related activity one performs on a regular basis (Gmail, Google+, Google searches, Google Maps, etc.), it can better distinguish between a human and a spammy robot.
On Yelp, however, as many as 20 percent of its reviews have been found to be fake, according to this research.
Yes, there are always going to be fake reviews and spam bots trying to mess with our marketing mojo, but some companies are on the right track. (Way to go, Google!)
Yelp Reviews: Still Good to Have, But in Second Place
Does what you just said mean I shouldn't care about getting Yelp reviews?
No, definitely not. Yelp is still—and will continue to be—an effective, relevant and important reviewing platform from which you can earn business.
In fact, Yelp is still a highly trusted and sought-after review site. Many people use Yelp and will continue to use it for years to come. It's a strong tool for businesses and can make a big difference in the amount of leads one can generate.
In fact, there is something to be said about Yelp—a vertical site, which typically has ready-to-purchase buyers looking to spend their money somewhere, whether that be at a restaurant, with a caterer, on a home service, etc.
Yelp is missing, however, the one massive ingredient that Google+ Local has—a strong connection to the Google search engine and inherent SEO benefits.
Additionally, Yelp requires that a user is active—or frequently reviews and rates establishments and services—in order to make it through some of its filters. This means that an extremely happy customer can't just go onto Yelp.com, create an account, write a rave review and have it count in the same way it would on Google. For those customers who are already avid Yelpers, this poses no problem. For those who aren't, though, this might become an issue.
Google or Yelp—Positive Reviews Are Always Great
While both review platforms essentially do their jobs—provide a location to read and leave reviews for businesses—you can only expect up to one review per client, so you'll have to make a choice when encouraging.
What will your choice be: Google or Yelp? Did we convince you to jump on the Google train?
We hope you can find success there!
P.S. Send us a note if you have any questions about your reviews, and we'll walk you through these two platforms one-on-one.
Try one of these articles for even more ideas: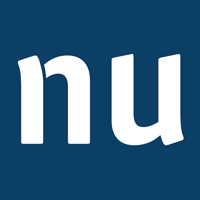 Meet Nuphoriq
Nuphoriq is a marketing company for caterers and event venues. And we're fun to work with! We work alongside everyone from family businesses to the Leading Caterers of America and partner with organizations like the ICA, LCA and Catersource.