Live chat is wonderful, if (and only if) you use it correctly and it makes sense for your business.
Many caterers ask us about the uses of live chat, if it's worth the investment and how to be successful with it. Read on to learn why live chat can be wonderful, how to use it, how not to use it, and a few other useful tidbits when it comes to deciding if this communication tool is right for you.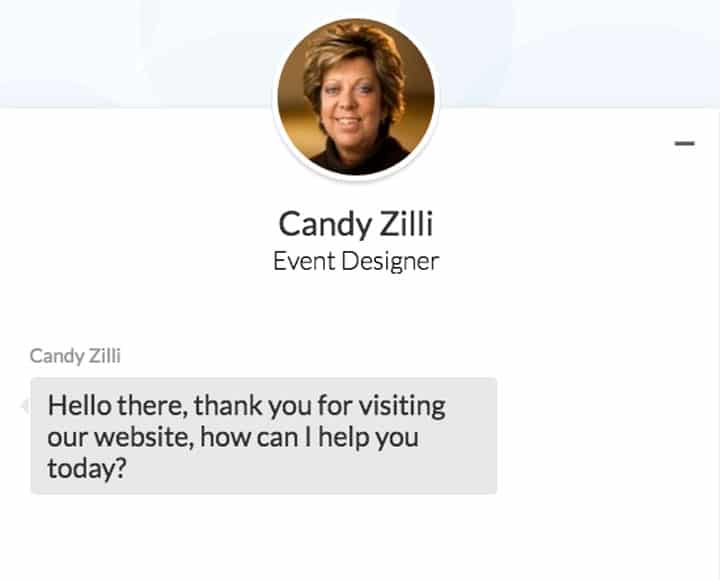 Live Chat Can Be Wonderful
If used properly, live chat can be a strong connecting tool between you and your potential clients. Here are just a handful of reasons live chat can be a good addition to your business.
Your potential clients can instantly connect with you.

Live chat is instant. There is no waiting for an email to send, get sorted through a filtered inbox, forwarded on to the appropriate party, read, digested and sent back to yet another inbox. Chatters get instant feedback when their question is still hot on their brain—which is a very desirable quality in the service industry, in case you've forgotten—making website visitors more likely to utilize this tool to start a conversation over something that otherwise might have seemed too irrelevant to actually create and send an entire email over. Which brings us to point #2.

You get to talk to more people.

The more ways you offer to connect to consumers, the more conversations you will have. Live Chat connects you prospects you would have otherwise missed. But keep in mind, it's better to skip a new communication tool than to do it wrong. If you can't properly staff your live chat—meaning you leave prospects either waiting too long or without a response at all—you'll be turning away business.

You can gain trust with and provide education to consumers.

How often have you had to educate your buyers?

"Yes, our event planners can coordinate your table, linen and equipment rentals."
"Actually, we can refer you to a great florist with whom we've worked for over 10 years."
"We can provide separate, gluten-free, dairy-free and other dietary restriction menu options to the guests that would need them."

Within this industry, we often don't have the luxury of clientele (both new and existing, in fact) that truly understand the full scope of what a catering company can do. Live chat offers an extremely simple, black-and-white way for potential (uninformed) consumers to ask you questions, get a straightforward answer and then make their decision accordingly. You waste less time on a potential client who wants something you don't offer, and you can help reel in those who didn't know that you actually do offer what they are looking for. Win!

You connect.

Consumers feel safe contacting you through live chat.Imagine if you offered a very simple, straightforward, no-strings-attached way for consumers to reach out to you. That's exactly what live chat is. There are no gimmicks, no you-must-give-me-your-contact-information-to-receive-an-answer, no mandatory fields to fill out. It's just you, them and a chat bubble.Consumers generally feel safer chatting when there is absolutely no hint of commitment on their part.
How to Use Live Chat Correctly
How can you be successful at live chat? How can you use this tool to supplement your line of communication to consumers and help drive your business?
Have smart people on the other end. This doesn't mean your directors, senior associates and other top performers must be monitoring live chat at all times. Your company is likely full of smart people. All this requires is someone manning the live chat feed who has the ability to troubleshoot and get to the root of the question or issue, procure the answer to that and can remain communicative throughout that entire process.
Always have someone available. Most live chats allow you to "turn it off" during non-business hours, so you won't have a slew of unanswered messages at 8am the next morning when you get into the office after all of those after-dinner Googlers decide to ask you random questions (that's what contact forms are for!). This makes it simple for you to have staff monitoring and responding to live chats throughout the entire business day.
Have a backup (or several, depending on how successful your live chat is). If the person monitoring live chat is busy with another person, have a second one available to respond if, say, the initial contact goes unanswered for several minutes.
Rotate those responsible. Often, a rotating schedule works well for companies who share responsibilities.
Train people on how to properly respond to a live chat. Ever talk to a scripted robot? Or hear a recording as soon as you pick up a phone call? No one enjoys that. Heck, even Siri mixes up our meaning from time to time. The best cure for that is simply being conversational. You wouldn't answer the phone with "What would you like?" or "Tell me about your event." Just like there's a bit of an art form around a phone conversation, there is also one around a live chat conversation.
Lean on those who do this the best. Millennials are often the best at communicating in short-form, instant messenger-style interactions. They are quick on the keyboard, familiar with this type of technology and can throw together a digital sentence with ease. Consider having a younger person train those who are less familiar with this style of communication and/or be one of the associates monitoring the live chat feed.
How NOT to Use Live Chat
Live chat isn't for everyone. For the following businesses, you will more than likely hurt your company's reputation should you use live chat if:
You do not have a dedicated (or several dedicated) people responding in real time to every single live chatter coming through. Real time, by the way, means seconds before you respond. Not minutes, and certainly not hours. The beauty of live chat is that it's live.
You have unclear expectations, such as too many people fighting to respond. If everyone in your company is more concerned with answering live chat requests over other obligations, then you might have to reset expectations. This is a supplement only.
You do not have the right associates responding to live chat requests. While you could get around this by having a "welcome" associate find out the main concern, question or issues that the live chatter would like to convey then ask the appropriate team/party for the correct response, if the person actually providing the response or live chatting is misinformed, does not take the time to provide sufficient answers or simply ignores the real question or issue at hand, then that live chatter is going to leave that communication with a very sour taste and likely not want to do business with your company.
The associate answering the question is satisfied with offering "I don't know" or "it depends on the event" answers. While you likely won't be able to provide a quote on the spot for anyone over live chat, you should be able to provide answers that will satisfy the vast majority of your live chatters. If they consistently leave unsatisfied, then you will have done your business a disservice.
You constantly probe for contact information. True, if someone is very interested in a quote or a proposal, you will more than likely have to ask for another way to contact said person. However, if each time you're interacting with a consumer over live chat, you're bombarding them for an email address and/or phone number, you're taking away points 3 and 4 (gain trust/provide education and let people feel safe contacting you) in the previous section, and many live chatters will end your session rather than continue the conversation.
Other Live Chat Tidbits to Consider
Is live chat right for you? Are you ready to sign up? Consider these tidbits first, because live chat is not for everyone.
Live chat involves a monthly fee. It's not usually a one-and-done price to have this running on your site.
It involves proper training and time to learn how to use it. We can't stress this enough. A bad experience on live chat = a tainted brand image. This is especially true today. One poor interaction with your business and a consumer will never return.
It takes commitment from your staff. If they do not see the value, they will likely not take live chat responsibilities seriously (see: properly training staff).
If you're not looking to grow by more than a sale or two per month, this is probably not worth your investment. This is something that a company looking for more long-term, larger-scale growth should use.
Where Can You Learn More?
There are dozens of live chat providers. We recommend LiveChatInc. because it has the following:
Simple copy-and-paste installation
Useful (and cool) analytics
Nice, user-friendly design
Ability to personalize with team photos and more
You can also try it out yourself! Here are three popular websites that use live chat:
Questions? Contact us.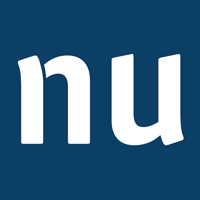 Meet Nuphoriq
Nuphoriq is a marketing company for caterers and event venues. And we're fun to work with! We work alongside everyone from family businesses to the Leading Caterers of America and partner with organizations like the ICA, LCA and Catersource.