Marketing
Measuring the ROI on Your Email Marketing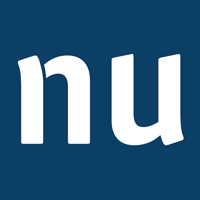 by Nuphoriq
Email marketing has an average ROI of 4,300 percent according to a 2013 Direct Marketing Association study.
Certainly, the fraction of resources required (at least in comparison to the resources typically required for website design, development and maintenance) to produce effective email marketing are contributing factors to why that number is so large.
However, there is something else to know about email marketing—or good email marketing—we are careful to make clear.
Good Email Marketing Really Works
The fact is email marketing can be sincerely effective. After all, 66 percent of consumers have made a purchase as a direct result of email marketing, 60 percent of marketers believe that email marketing produces positive ROI and 44 percent of email recipients have made at least one purchase last year because of a promotional email.
Yet with such important percentages, why do 17 percent of marketers still refuse to analyze their email statistics for their organization?
We make a regular habit of checking our email statistics. Here are several that you should be on the lookout for the next time you send out an email blast:
Open Rate
According to Constant Contact, the average open rate for restaurants, bars and caterers is 18.97 percent.
To have an effective campaign, people need to open your email. There are many factors that can affect open rates such as time and day of week sent, subject line length, list quality, etc. By monitoring and tracking your open rates, you can determine best practices for sending to your particular audience.
Click Rate
According to Constant Contact, the average click-through rate for restaurants, bars and caterers is 6.01 percent.
Getting your recipients to open your email is step one. The next step (which is just as important!) is to get your recipients to interact with it. Click rates measure how interested people are in the content that you send out. The higher the engagement or interaction, the better. It's important to track click rates to determine what content your audience likes best and where to position those items within your designed email piece to get the most clicks and interaction. Clicks are very trackable and very telling!
Bounce Rate
Again, Constant Contact tells us that the average bounce rate for restaurants, bars and caterers is 10.00 percent.
It's really important to monitor bounce rates because they tell you what's not working with your email campaign(s). High bounce rates could lead your future emails to the spam folder, and if that happens, then no one will see your sent information. You should clean up bounced emails on a regular basis to avoid this fate.
Opt-Out Rate
The restaurant, bar and caterer average opt-out rate is 0.31 percent according to Constant Contact.
Keep an eye on opt-outs and pay attention to the reasons your unsubscribers give for opting out (do you even ask? You should!). Are you sending emails too frequently? Is the content not relevant to your audience? If you are noticing an increase in opt-outs, it may be an indicator that you need to make some changes to your campaigns.
It's important to keep track of these metrics to determine whether or not your email campaigns are effective. This data is easily accessible to you via your email provider. Keep an eye on them to ensure you're giving your campaign the best chance to succeed!
Email marketing can be a powerful tool to enhance your catering company or small business.
As one of the larger marketing tactics used in this industry, email marketing can work toward supporting a variety of goals. That includes all of the most common goals previously mentioned in the first ROI article, "How to Measure the ROI of Your Website."
Those common marketing goals are:
Increase in brand awareness
Growth in brand engagement/interaction
Increase in qualified leads
Growth in revenue and sales
We already know that your goals should drive all of your marketing efforts. But where does email marketing fit in? What qualifies as email marketing?
Here are some email marketing examples that you have probably seen/used:
Newsletters
Campaigns
Menus
Announcements
Special offers/promotions
Press releases
Of course, there are more types of email marketing; however, these are the most commonly used emails in our industry.
Now how do you measure the effectiveness of your email marketing?
Instead of asking you to measure your own email ROI effectiveness, we've found several email marketing ROI calculators that can do the math for you.
However, just as we noted in our last ROI article, we would like to point out again that there is no perfect way to measure the value of email marketing efforts, although you can have some telling statistics thanks to your email provider.
In reality, good email marketing does much more for your brand than what any ROI calculator is capable of determining.
Often times, the email promoting your new menu or monthly special will play a non-traceable role in the decision-making process. Consumers get your email, remember your name (or something more specific like the featured food photo), then when the time comes for them to order catering, they will track you down on your website or by your phone number–without interacting with your email. This is not considered an email conversion, yet the email played a large role in their purchase process.
Email marketing promotes your brand and builds brand awareness. This is not traceable, yet it generally makes email marketing even more valuable.
Because each email is unique, determining your email marketing ROI will vary based on which email you measure. Additionally, based on which statistics you have available, you should be able to use one or both of these calculators to determine your email ROI:
The Moral of the Story
Do you use email marketing to its fullest? Do your open rates, click-throughs and special offers rank among the highest in small businesses? How about in your industry?
Here are some things to consider when aiming to improve your email marketing:
What are your target markets and what are they looking for in your brand?
Who do you have in your email list(s) and how are your contacts organized?
What email provider are you using and what kind of analytics and statistics does it generate for you?
How can you use the above information to your advantage and increase your email marketing statistics?
Now that you have your calculations and numbers, you should be able to see where great email marketing will bring in good business.
Remember though, that just because the ROI calculator says you bring in $X amount in sheer profit from each email blast doesn't mean you should send out an email blast every week. If you are overexposing your contacts with your emails, then that number decreases. And not slightly, either. We're talking drastically.
The key?
Find a balance between maximizing your reach and email conversions without overexposing, watering down and losing your email messages to unsubscribers, spam-folder users and delete on-sighters.
If you already have really great email marketing ROI, then your marketing plan should involve tactics that help drive up open rates and click-throughs. For example, the more people that open your email, the more likely they are to convert.
Test your subject lines, calls to action, copy, design, location of your message, etc., using A/B testing to see what will help bump those numbers.
Bonus: Optimize for mobile devices
Thought your work was over? Think again! Mobile isn't just for websites anymore.
Nearly 48 percent of emails are opened on mobile devices.
That's nearly half! But why are only 42 percent of companies designing their emails to render differently on mobile devices? This is important to know, especially when two-thirds of mobile email users delete all non-mobile friendly emails without ever reading the message.
We just threw a whole lot of statistics at you just now, but hopefully we got our point across: email marketing, when done properly, can give you tremendous ROI figures. Caterers and small business–learn how to use email to your advantage!
Do your contacts view your emails on their mobile devices? Probably. It might be a good idea to invest in making sure the emails are always mobile friendly.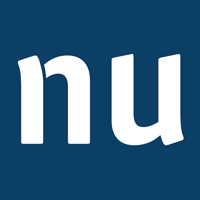 Meet Nuphoriq
Nuphoriq is a marketing company for caterers and event venues. And we're fun to work with! We work alongside everyone from family businesses to the Leading Caterers of America and partner with organizations like the ICA, LCA and Catersource.