Websites
How to Get More Qualified Leads from Your Website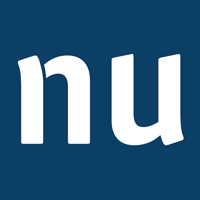 by Nuphoriq
Here's a common problem for caterers across the country:
"I'm getting decent traffic to my website, but I'm not getting enough qualified leads."
If you've ever thought or said that, then this article should help you create a strategy to fix it.
Why You're Getting Unqualified Traffic
Ultimately, you can't control who goes to your website. What we can do, though, is try to make our site easily available to those whose needs best match our services.
The biggest reasons you are getting large numbers of unqualified traffic to your website are typically:
Improper use of keywords
Broadly targeted digital ads
Too-general social media strategy
Spam/robot traffic
Lack of mobile focus
Most of these have to do with a lack of specificity. These days, searchers are speaking into their smart phones. They're asking Siri to look things up for them. Where we used to get away with targeting the keyword "catering," we now have to target "wedding caterers in Washington, D.C. that serve passed appetizers" and "Christmas party caterer who cooks in the home."
The point is, searching has changed, and when you can't keep up with the changes, your old strategies stop working. That Pinterest referral traffic may be awesome, but odds are it's not anyone located in your city and in need of your services.
Views aren't the goal anymore. Your new goal? Leads!
Strategies to Bring in Better Traffic
Your website can bring in extremely relevant (and new!) traffic.
We know it's true. For the last few years, one of our clients has generated an average of $300,000 in NEW business from the internet each year.
If they can do it, you can too.
Here are a few tactics we regularly use to drive in qualified traffic:
Create Engaging Content
If your content doesn't engage your readers, Google will not allow it to show up in search results.
Content is king and it will be for a long time. But that only applies if your content is unique, interesting and purposeful.
Take this a step further and ask yourself these three questions when writing your content:
Is the writing engaging? Who is your target market for this specific post? What keywords and phrases are your main targets?
Get more great content guidance here: Your Content Marketing Plan.
Solve a REAL Problem
People only search online when they need an answer to something. Searches like "gyms near me," "restaurant reviews" and "movies with Catherine O'Hara" all happen because someone is searching for information to solve a problem.
When it comes to catering, your content must fulfill a searcher's need, otherwise your entire site will suffer and that searcher will bounce from your site, not only without submitting a contact form, but also unhappy with not having found what they were looking for.
They're likely never to return.
To decide if your content is relevant to your searchers, you can make some assumptions based on your bounce rates. If you have high bounce rates, then your landing page (the content that someone clicks on after searching) isn't living up to your visitors' expectations.
This can mean that the page is poorly designed, it took too long to load and, yes, the content wasn't relevant to the searcher's real need. Read more about bounce rates here.
Target the Right Keywords and Phrases
Do you target the things that people actually search?
Do you target long-tail keyword searches?
These searches are on the rise, especially with the increase in mobile activity. More people are speaking entire sentences and questions into their mobile devices hoping for as specific an answer as possible. When you understand what the true content searcher wants too, you can start seeing relevant traffic that will rank for long periods of time.
For example, we've helped build content campaigns that are still helping clients earn applicable traffic even years later. One particular campaign all the way back from 2014 is still ranking on the first page of Google for wedding catering inquiries.
It's possible to build content that can last!
Amplify Your Content
Want a simple way to triple your content's reach in about 30 minutes per post?
Repurpose it for your social media channels! All blog content should serve multiple purposes and be exposed throughout multiple search channels.
Your articles might not always show up first on Google, but a very relevant searcher might stumble across it on Facebook and boom! Another lead.
Content can also be posted multiple times on social media to continue to get more mileage out of it.
However, if you are going to repost the same blog post, be sure to change up the post text and/or graphic.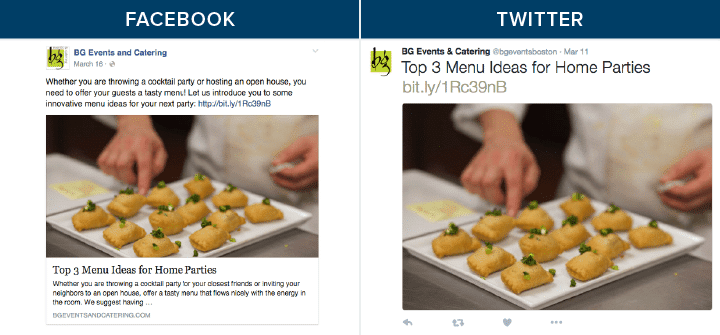 Plan Your Posts
We mentioned before that your site could fall victim to the unqualified "Pinterest" traffic.
Don't get us wrong, we love Pinterest, and our clients have found a lot of success on this website.
But that's because there is a planned strategy around the activity on Pinterest (and on other social media sites).
Content isn't just thrown up on there without the proper support. You need to analyze your current strategy and results to come up with a strategy that works for your company—and much of it has to do with locations, keywords and interaction with other pinners.
Optimize for Mobile
Mobile traffic is over half of all search traffic now; if you're not optimizing for mobile, then you're missing out on that many more potential leads.
You should not only be mobile-optimized, but in many cases, you should be focused on search results on a mobile device.
Find some awesome mobile examples right here.
Have any other keys to successful content plans for your catering websites? Tell us about them below!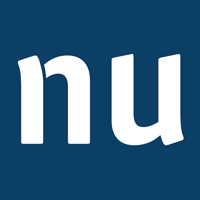 Meet Nuphoriq
Nuphoriq is a marketing company for caterers and event venues. And we're fun to work with! We work alongside everyone from family businesses to the Leading Caterers of America and partner with organizations like the ICA, LCA and Catersource.