Marketing
Sourcing: A Simple System for Tracking New Business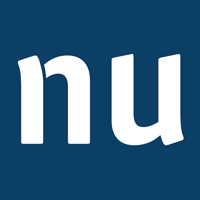 by Nuphoriq
According to a ICA survey this year, over 79 percent of caterers stated that business was up in 2015, and, in 2016, nearly 93 percent of caterers believe business will increase even more.
With this promising news comes great responsibility…and that is to document and track your increase in new business.
Tracking new business (sourcing) is the key to maximizing ROI on marketing and business development efforts.
What Is Sourcing?
Sourcing refers to the tracking of new business.
Essentially, it tracks where new clients heard about your services and what made them contact you.
For example, did you get new business through an organic search (Google)? Billboard advertising? Radio? Pinterest? What kind of business did you get from these sites? How much were those events?
Why Is Sourcing Important?
Sourcing ties your marketing efforts to real business. Once your sourcing system is set up, you'll know exactly which marketing tactic or channel leads to each new client.
It enables you to measure the ROI of your website, email campaigns and social media marketing.
Further, knowing the sources of your business will enable you to properly allocate your marketing budget to the most effective channels for gaining business in the future.
For example, if you put a lot of money into your WeddingWire profile, yet you haven't gotten a sale from someone who found you through WeddingWire, well, then you might be misspending your money.
Now would be a great time to mention that it is SUPER important that you properly train your staff to ALWAYS ask for and document this information—otherwise your efforts are completely wasted! Thankfully, most catering software programs can help your sales team with that.
The
three touches rule
states that a consumer needs to see your brand three times before he or she remembers and acts upon it. This isn't always the case, but you should keep that in mind in the event that no one says they found you on Facebook. They might have seen you on Facebook, but ultimately turned to Google to officially "find" your website.
A Goals-driven Sourcing System
Sourcing can be intimidating. You can track anything, from inquiries to actual sales to the time period over which you're searching.
The good news is that you can use your high-level goals to determine what you are going to measure, and then record all of your metrics in a simple spreadsheet.
Let's take a look at some of the most common catering goals related to generating more new business.
To Increase *Total* Leads
If you want to increase your total leads, then you'll need to manually track every single inquiry, including: phone calls, contact form submissions, email inquiries etc.
Then, you will need to track the following in your sourcing spreadsheet:
New lead's name
Date of initial contact
How they heard about you
If lead was qualified
If lead turned into event
Date of event (if applicable)
Cost of event (if applicable)
To Increase *Qualified* Leads
Instead of tracking all incoming inquiries as above, to increase qualified leads you should only track leads that went to at least the proposal stage. Once you have the data, you'll be able to increase marketing and/or business development investment in the areas that are generating the most qualified leads.
With this goal:
You're looking to get more qualified buyers to your website whose budgets match your price points.
You're trying to get the right target market to your contact page(s).
In this case, you will need to track the following in your sourcing spreadsheet:
New lead's name
Date of initial contact
How they heard about you
Proposal amount
If lead turned into event
Date of event
Cost of event
You can either track the number of proposals you sent out or the total dollar amount as a result of those proposals, depending on if your goal measurements are in dollars or in number of events.
To Increase Total Sales from New Business
This time, instead of tracking all inquiries or proposals, you only track your sales from new business. You can do this a couple of ways, depending on two things:
You're interested in the total sales from all new business (can be done yearly, quarterly or monthly) and where it came from, meaning all orders from anyone who was a declared a "new" customer in the period would be tallied.
You're interested in the first transaction of all new business in your time period and where it came from, meaning once a client has booked one event with you, they are no longer considered "new" and his/her other events over the next year would not be counted as "new business."
You need to track even less in your spreadsheet in these cases, including:
New lead's name
Date of initial contact
How they heard about you
Date of event
Cost of event
To Increase Weddings Business
It doesn't have to be wedding; it can be any facet of your business. As wedding is our example, we will use that to explain this concept.
You can source all of your wedding business in a special spreadsheet, and you would do this to learn where your new wedding business is coming from and what wedding marketing is the most effective (and, likewise, what needs to be rethought).
Your spreadsheet would include the same information as any of the goals above; however, they would be specific to ONLY wedding events. For example, if you wanted to increase wedding business ($), then you would include:
New wedding lead's name
Date of initial contact
How the wedding lead heard about you
Date of wedding
Cost of wedding
After Collecting the Data
Eventually, when you collect enough information, you can analyze your results. For example, if after the first quarter, you have tons and tons of leads from your website, but almost none of them went to contract, you need to revaluate your website, how it portrays your brand and how it can bring in more qualified leads.
On the other hand, if you have almost no leads from your wedding profile, but nearly all of the few that you did get turned into contracts, you might want to allocate more of your budget to increase your presence on that particular site because that has potential for a greater ROI.
Our Recommendation
Every caterer's goal is different. However, that being said, we generally support tracking your new business over a select period of time (by month or quarter for instance) by dollar amount. That is the best way to determine if your dollar investments are providing a sufficient return on new business.
However you choose to track, though, it is crucial that you are consistent. The time period must be consistent, the amount of days you consider your new client a "new client" must be consistent, even the manner in which you collect the data must be consistent. Consistency matters.
Confused? That's allowed! We invite all sourcing questions (in part because we use many of these stats to determine our own success and partly because this information often drives the strategies behind our clients' marketing plans).
Leave a comment with any and all sourcing questions. We'll even send you an Excel template to help get you started.
More Articles to Help Your Catering Business: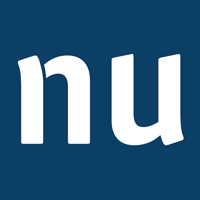 Meet Nuphoriq
Nuphoriq is a marketing company for caterers and event venues. And we're fun to work with! We work alongside everyone from family businesses to the Leading Caterers of America and partner with organizations like the ICA, LCA and Catersource.