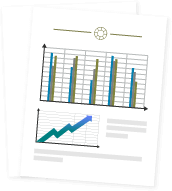 Catering Trends Monthly
Catering Trends: January 2021
Happy new year!
Want smarter coworkers in 2021? Forward Catering Trends! First-time readers can sign up here.
In the late 1970s, the interest rate on a regular 30-year mortgage reached 17.5%. Many said the economy would never recover… In 1982, the catering industry broke $1bn for the first time and would become the 2nd fastest growing food sector for the next two decades. Here's to confidence and hope in 2021!
Hear from Adbigal Kirsh, Footers, Ridgewells, Deborah Miller and more.
See photos from the most creative events of the year.
Insight into what post-pandemic workforces will look like at major companies.
Even with business down 70%, Tasty Catering made the best of it with a holiday sales push and good press.
exVo is an incredibly immersive experience unlike anything out there, or anyone's ever been part of before. Join Allseated this Thursday to experience exVo and network with colleagues from across the country.