Grow a real brand on social media
We manage our clients' social media the smart way—through consistent, authentic posts that showcase your unique brand voice and engage your customers.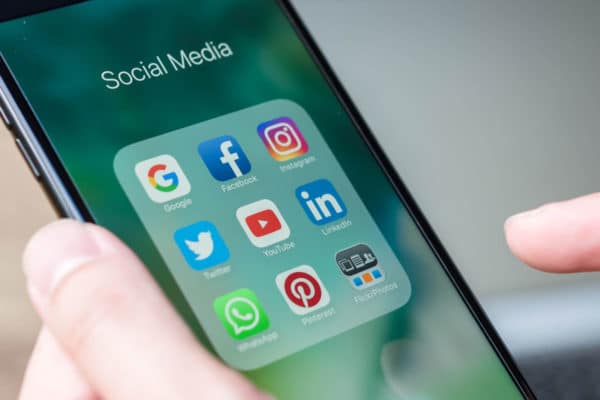 85% of buyers check social media before making a purchasing decision. They are looking to see if what you say you do, is actually what you do.
Where can we help you?
Overwhelmed by all the different social channels? Struggling to keep up with posting on your own? Our social media management services cover the most important platforms for hospitality. We'll engage with them by sharing your real events, people and food.
Facebook

With 1 billion users, 68% ages 50-64 and 27.4% ages 25-34, Facebook is a must. Your competition, your current and potential clients—they're all hanging out on Facebook!

Instagram

Instagram is a major source of food and event inspiration for users—71% are under the age of 35. You will also find self-described foodies here who appreciate those professional photo ops.

LinkedIn

Underutilized but extremely powerful. It's best at organic growth—especially corporate. Network with vendors, find important industry news and share inspiration with corporate event planners.
What makes Nuphoriq social media different?
We are fluent in catering, which allows us to relate to and connect with your clients in more meaningful ways. You take care of them in person while we deliver the "wow"-worthy experience on social.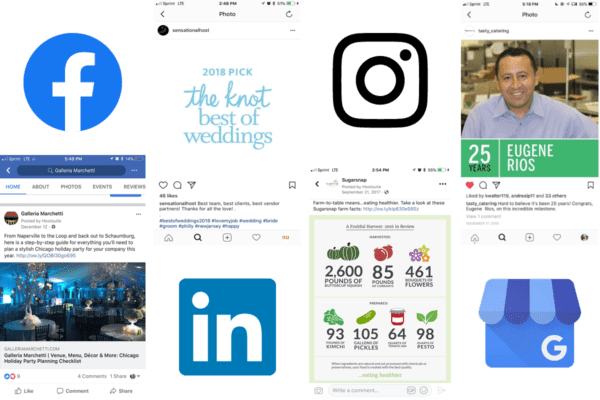 We post, you rest easy

We plan, pick your photos and post so you can focus on those important events.

Perfect planning

Your entire month is scheduled in advance so you always know what's next.

Your captions, your voice

Caption recipe = your brand voice, business goals and social media best practices.

Posts people care about

Showcase your hospitality brand with unique posts that accurately capture you.

Consistent engagement

We post at the most optimal times and respond to fans with urgency and sensitivity.
Our process
Our social media services are fully managed. That means we'll select the best photos, create captions in your brand voice, schedule, monitor and report back.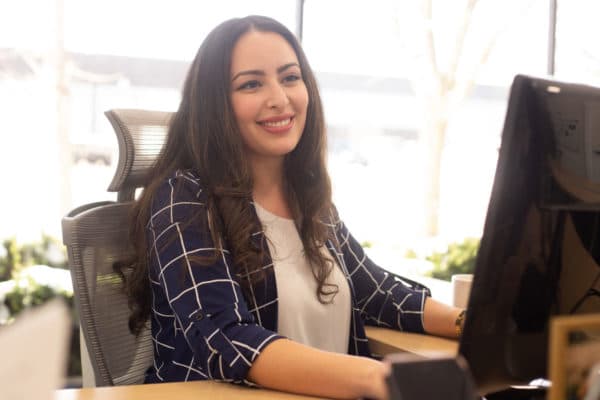 1

Onboarding

We learn your brand and optimize your Facebook, Instagram and LinkedIn profiles.

2

Social media management

We take care of planning and posting so you can take care of everything else.

3

Reporting

We check in on your analytics, adjust strategy and send you the report every month.
Social media management packages & pricing
Features
Starter
Active
Complete
Posting
Facebook
2 posts/week
2 posts/week
4 posts/week
Instagram
2 posts/week
2 posts/week
4 posts/week
Cover photo and profile design
Network setup and optimization
Custom post template design(s)
Monthly reporting
Dedicated social media manager
Up to 1 personal social media consultations per month
Customer Engagement
Comment monitoring
–
Daily
Daily
Comment responses and customer engagement
–
Daily
Daily
Additional Platforms
Google My Business (1 post/week)
–
LinkedIn (2 posts/week)
+ $200/mo
+ $200/mo
+ $200/mo
Investment
Get a Quote
Get a Quote
Get a Quote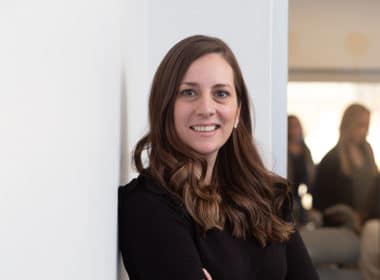 Rather talk about your social media in person?
What's included in our social media services?
After years of working with caterers, we've focused our social strategy on the platforms and tactics that we've found to be most effective. Warning: this is about to get a little technical. There's no need for you to know the details below—that's our job! But if you manage your social media accounts or are just interested in social media, read on. And if you'd like further explanation, call us at 847.709.2799; we love this stuff.
Posting
Facebook & Instagram posting: Enjoy two posts a week during prime hours. We post using researched hashtags, tailored captions and real photos of your team, food and events.
Social media marketing strategy: Publish posts that

add value

to your business and followers. Your dedicated social media manager, Jeanette,

 will develop a comprehensive strategy for creating consistently effective posts. We'll also make sure that seasonal events, new menu items and promotions are built into your post schedule.

Social media audit and recommendations: Discover what's worked in the past and unlock the best strategy moving forward. We'll take a deep dive into your existing accounts and provide recommendations. 
Cover photo and profile design: Stand out among your peers and build credibility with your clients with a custom design.
Network setup and optimization: The consistency and completeness of your profiles play a major role in helping people find you on social media. We'll make sure your profiles are optimized for discovery!
Custom post template(s) design: Build trust by using professional templates that present common posts in a memorable style.
Monthly reporting: No one is left in the dark! We'll send you a report on what's happening every month.
Personal social media consultation: We can meet once a month to discuss your social media report and plan for what's next! Tell us what's happening in your business, and we'll build promotions into your social schedule.
Customer engagement
Customer engagement is the most overlooked opportunity in social media. Not a lot of small businesses have the time respond to comments or direct messages on social media. Not anymore! We'll monitor posts and respond for you.
Social monitoring: We won't leave anyone hanging! We'll monitor your Facebook and Instagram accounts and respond to all incoming messages within one business day. 
Comment responses and customer engagement: As catering veterans and small businesses owners, you can trust us to speak for you on social media. We'll answer questions, build relationships and send anything we can't handle your way.
Additional Platforms
In addition to Facebook and Instagram, we can also manage your Google My Business (GMB) and LinkedIn profiles. GMB is a hidden opportunity for caterers that helps you promote special offers and, ultimately, get more traffic from Google. And, as of late 2019, LinkedIn is one of the top platforms for organic (unpaid) growth. If you're serious about maximizing your social media opportunity, these platforms are for you.
Google My Business (1 post/wk): Increase your Google traffic and local SEO with GMB posts. GMB posts are snippets that show on the right sidebar of Google when people search for your company. They are specifically designed to promote special offers and announcements like a new menu or available dates.
LinkedIn (2 posts/wk): Take advantage of the attention on LinkedIn and attract new employees with an active LinkedIn profile. Its professional audience is ideal for corporate caterers, but it also serves brand building and employee attracting functions for caterers of any kind. We'll create LinkedIn-optimized posts for you twice a week.
Real Results
What our social clients say
"I now have both of my catering companies and my exclusive venues completely supported by Nuphoriq. I am more than happy with my investment and cannot praise them enough. "
J. Scott Walsh