Websites that attract the right leads
Our websites are designed, coded and written from scratch to meet your goals. Whether you want to start a new service, sell more weddings or build venue partnerships, we can create a website that gets results.
Benjamin is very good at coding
Your website should be beautiful, fast, client-focused and easy to use
We hand-craft every page with tested technology, SEO-driven copy and optimized designs that you need to drive qualified leads and stand out from your competitors.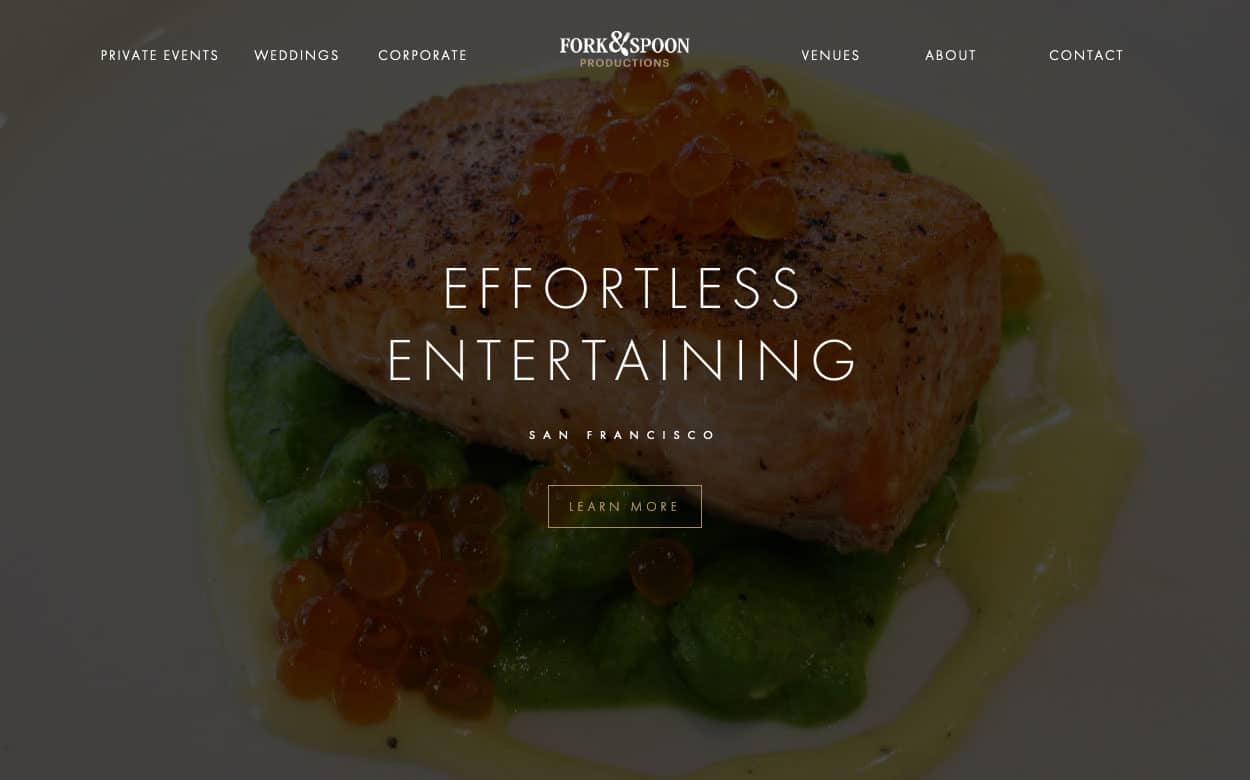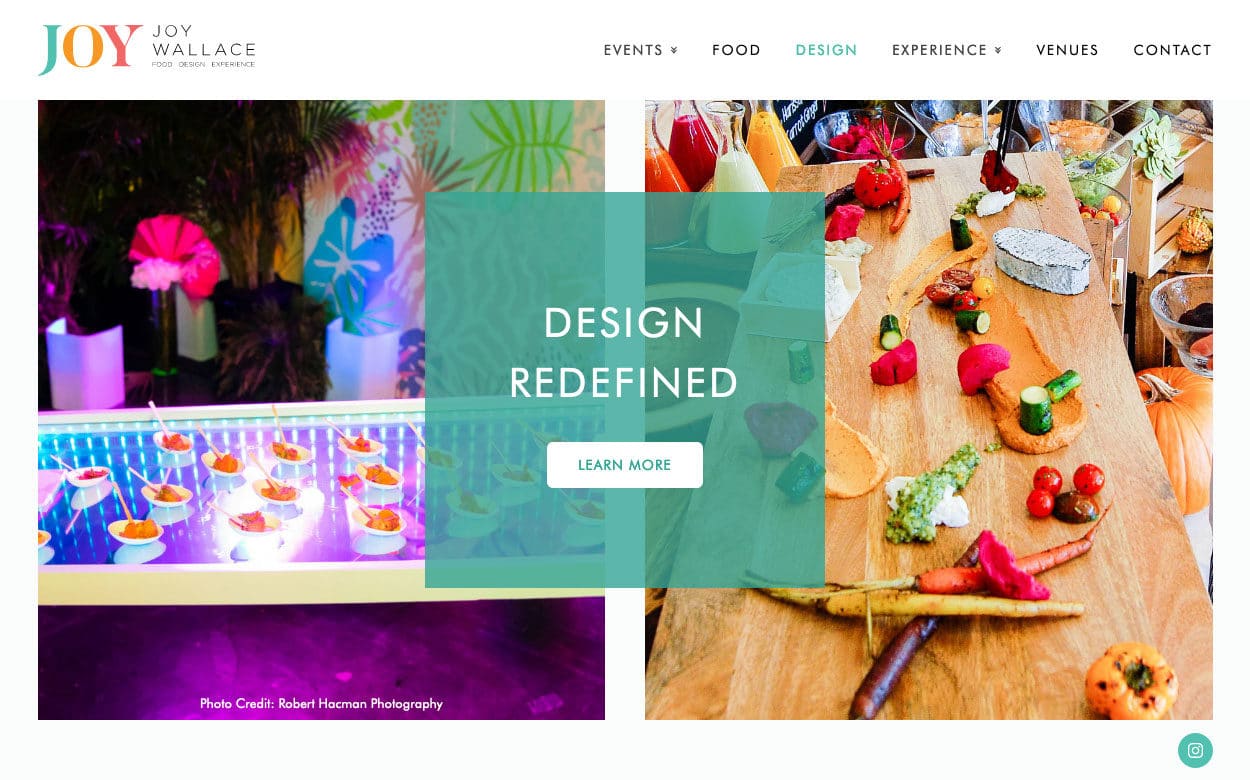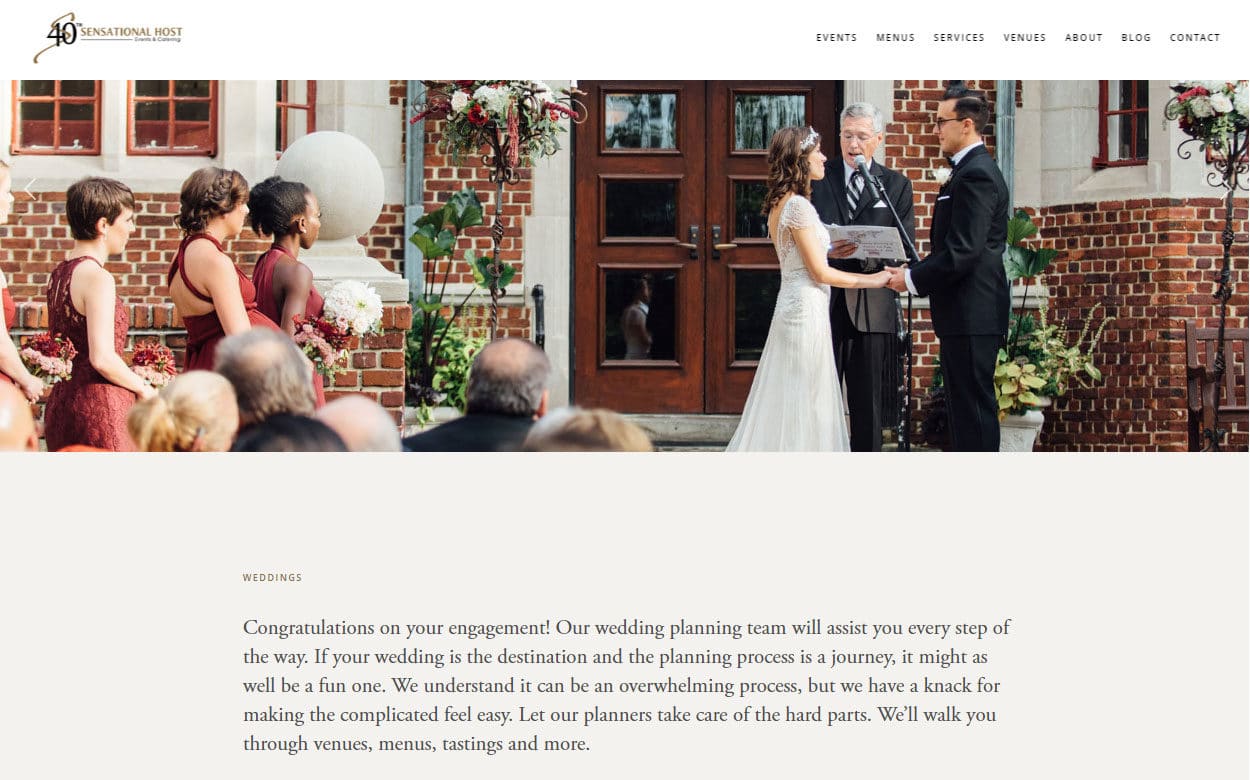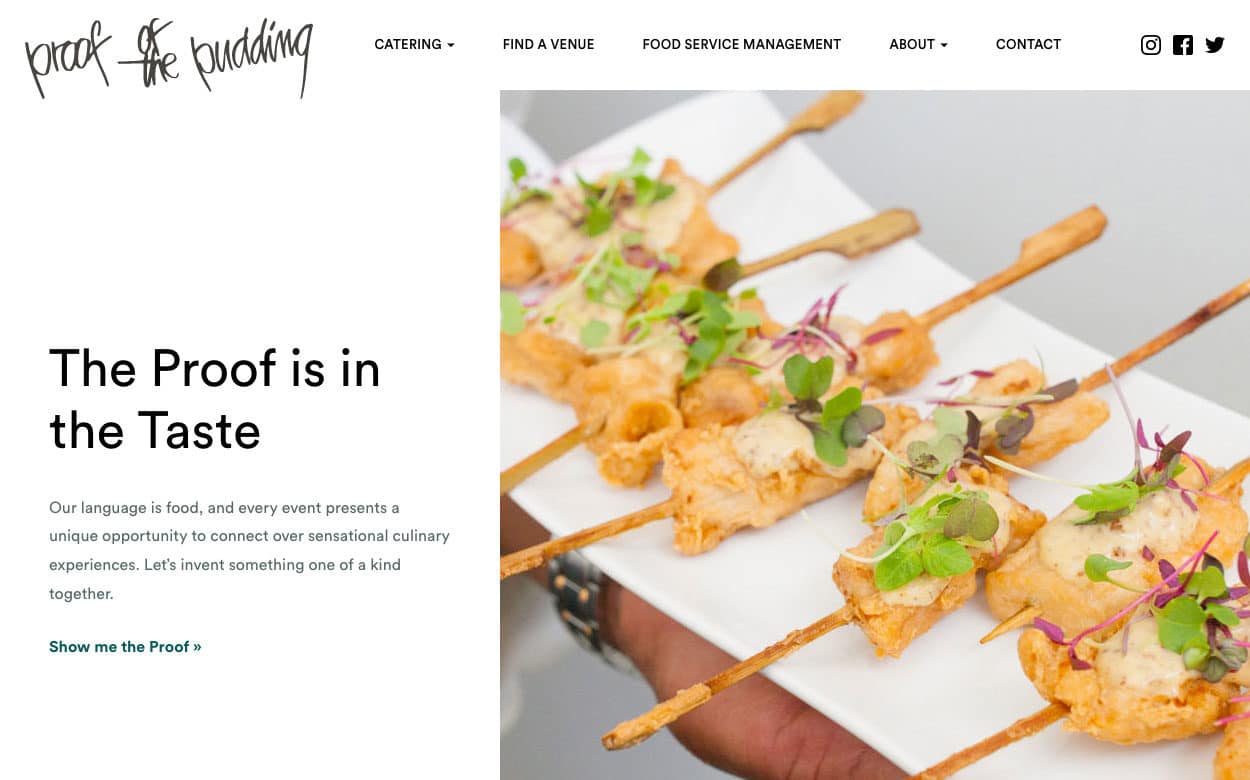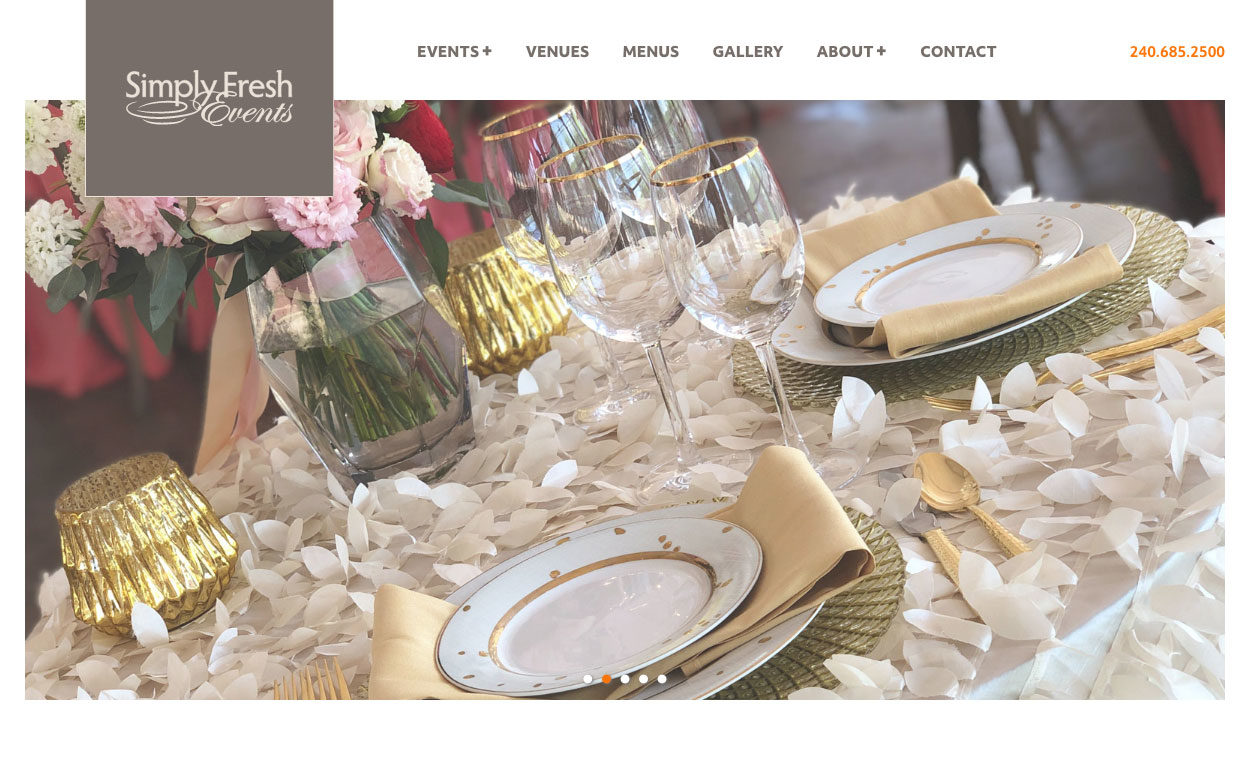 Every feature is hospitality-driven
We've spent nearly 10 years testing and optimizing websites specifically for caterers. We know what it takes (and have the data trail to prove it) to turn casual site visitors into loyal customers and give your sales team the tools they need to sell.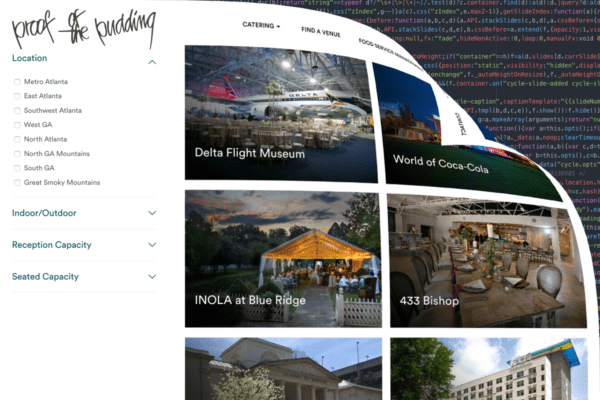 One-of-a-kind design

Set yourself apart from competitors with unique, from-scratch design.

Custom development

Our websites are coded in-house using HTML, CSS, jQuery, PHP, WordPress and teamwork.

Tells your story

Build trust and attract the right customers with professional copy.

SEO-optimized

Rank highly in Google and get more traffic with built-in SEO.

Advanced software

We make industry-leading venue finders, comparison tools, calculators and more!

Fully editable

Control and update your website without developers! Want to add a menu? Easy!
Our website process
Every step of our web process has been carefully designed to ensure a website that meets all of your goals. For each step, there's a specialist who can help!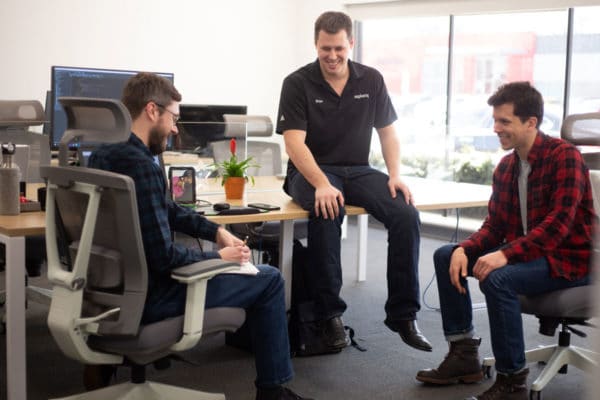 1

Discovery

We analyze your site, what's working and what's not. Then we ask about your needs.

2

Business needs analysis

We outline a strategy with pages, custom tools and SEO keyword targeting.

3

Design

We create one-of-a-kind designs tailored to your brand's visual needs.

4

Development & copy

We hand-craft your website with your voice and desired functionality.

5

Quality assurance

Sites go through internal and client audits to ensure the best possible product.

6

Launch

Your site goes live on our super-fast hosting and we show you how to use it.
Website pricing & questions
Why Nuphoriq?
It's simple: we know catering.
@ Catersouce 2019

We work with caterers and venues only

Our founders began with Tasty Catering and now use their unique industry experience to partner with big and small caterers across the country. We've learned so much from some of the industry's best. Our network of catering professionals gives us access to new insights and best practices that we apply to our work with other hospitality professionals.

Emily leads web design, and Benjamin writes code

There's an expert for that

We have a dedicated specialist for everything: strategy, SEO, programming, content, design, sales, social media and code. And we understand small businesses because we are one.

Laptop quotes from Brené Brown

We're always a call away—no barriers

You'll actually get to know the faces behind your website. We're available for video meetings, site visits, calls—whatever you want.
What our clients say
We're proud to tell you that every single one of the 30+ catering sites we've made so far has increased online leads for the owner.
Read customer stories
"They have met our needs for website and SEO. After our website went live (which is probably about 10 months ago) we started getting compliments constantly. From our clients but more importantly to me we were getting them from our venue partners. "
Cory Gosik
"After vetting many companies, choosing Nuphoriq to be the creator & builder of our new website was the right decision. Their talented team truly understands our industry and took the time to get to know our organizations unique goals & objectives for our site. Most importantly they were professional, creative, fun to work with and delivered on all of their promises."
Adam Noyes