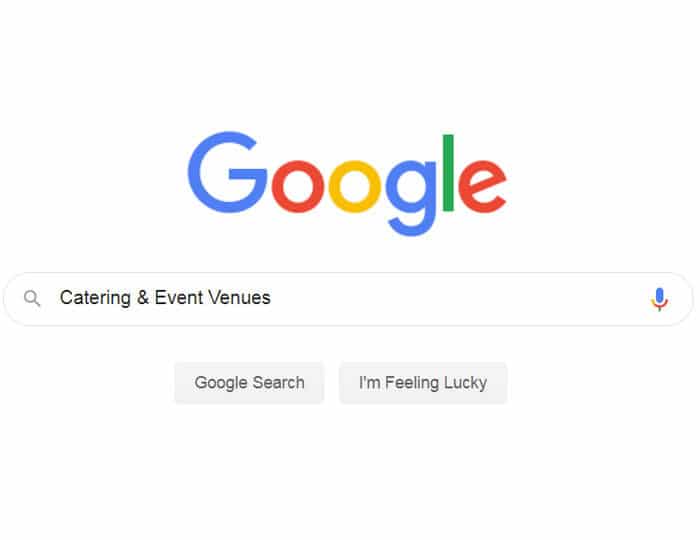 SEO for caterers and venues
Everyone wants a good spot on Google. Our SEO strategy will corral qualified traffic to your website. Our SEO services include site optimization that will help you rank in Google for the most important industry keywords like "Catering + Chicago" or "Wedding venues Chicago."
What is SEO, and why is it important?
Search engine optimization (SEO) is the practice of getting more unpaid traffic from search engines, which usually means Google. Unpaid traffic, aka "organic traffic," refers to that which comes from search results, not ads. Here are the factors that determine your website's SEO:
Technical SEO

We optimize the coding and all technical aspects of your website so Google easily recognizes you. This also makes it easier for you to rank for specific keywords.

Interesting content

The better your content, the nicer Google is to you. Content that's relevant, engaging and tailored to your catering audience is your ticket to more traffic.

Trustworthy links

The more Google trusts your website, the more traffic you get. Trust is determined by the quality and quantity of links on other websites pointing to your website.
What does SEO look like?
Many people have terrible experiences buying SEO based on false promises and mystery. Truth is, a lot of SEO work does happen behind the scenes. We're eager to talk about every detail of our work! Here's what is actually going on: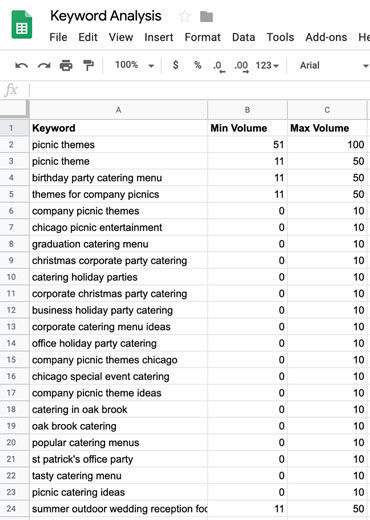 Keyword Analysis is the process discovering what your customers search for.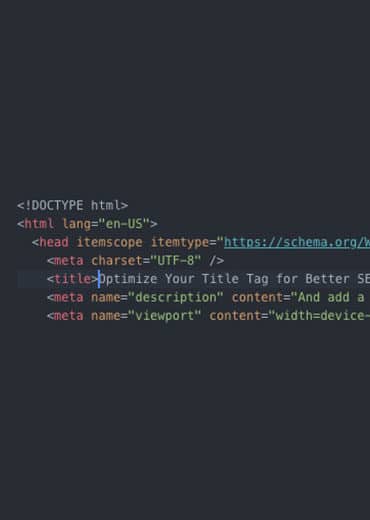 Technical SEO is about optimizing the code of your site so Google can understand it.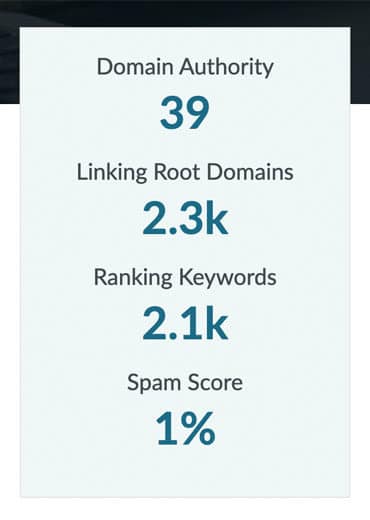 Search Rank Analysis uncovers the strength of your site's SEO relative to competitors.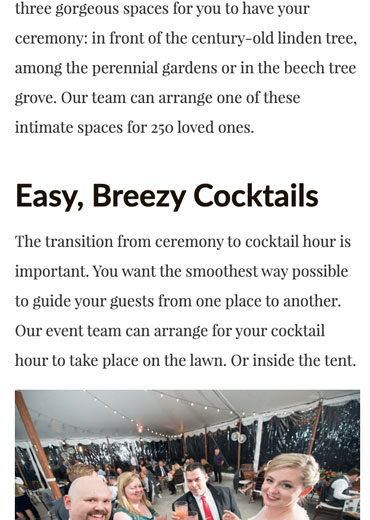 Optimized Content tells Google what your site is about so it can be ranked for the right keywords.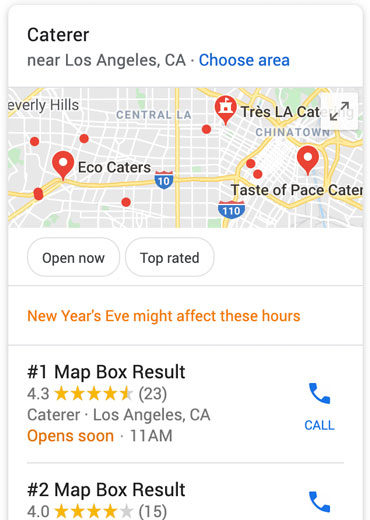 Map Box SEO optimizes your business to show in the map section of Google search results.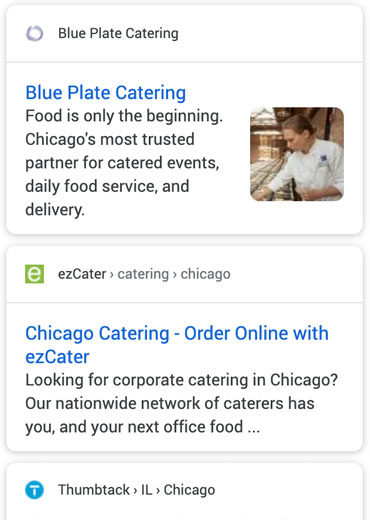 Organic Search Results drive the majority of traffic to catering sites and are the goal of SEO.
SEO services
SEO is only worth it if you attract qualified traffic that actually converts into leads. That's why we usually provide SEO as part of a bigger digital marketing plan.
Tactics
On-page SEO
Keyphrase research & selection
Search rank analysis
Meta tags (title & description)
Local search optimization
Google Analytics setup
Sitemap creation
Site speed optimization
SSL
Keyphrase optimization
Page & redirect audit
Off-page SEO
NAP optimization
Google My Business optimization
Investment
Get a free SEO report to how you rank against the competition
Your SEO questions, answered