Digital marketing that drives results
We've been driving qualified leads for small to large caterers for the last nine years. Whether you're looking to strengthen your venue relationships, reach your wedding audience or start a new corporate delivery line, our plans include everything you need for digital success.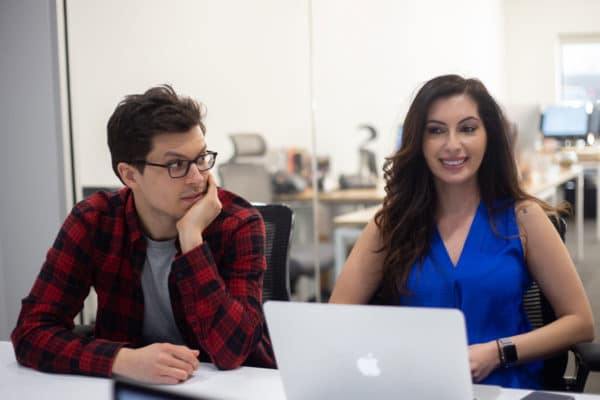 Our in-house specialists hard at work on your digital marketing
Grow online leads
Our comprehensive digital marketing plans drive targeted traffic (weddings, corporate, venues) to your website and convert online visitors into loyal clients. Tactics include:
Content

Stand out with engaging content that is tailored to your hospitality audience and ranks in search.

SEO

We'll help you reach the top of search and connect you with those valuable local leads.

Social ads

Perform on Facebook, Instagram and LinkedIn with ads that target the right people and use best practices.

Email marketing & automation

Save time and energy by automatically delivering emails that are relevant to your clients.

Website updates

We can optimize your website to make sure it's performing at top speed and delivering results.
Digital marketing that works for your business
Whether you want to sell more weddings or build venue partnerships, we'll build a strategy around your goals. We're here for you.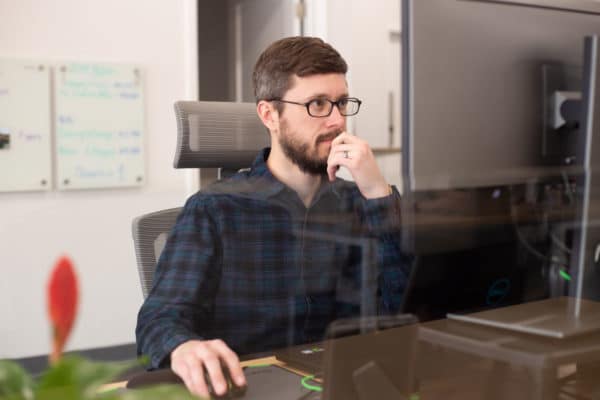 Everything digital

Together, we'll explore your marketing world to create a strategy that has everything you need for digital marketing success.

Personal account manager

You'll work directly with our co-founder Erin, who will know your account inside and out. Call, email—we're here to help!

A specialist for everything

Need an expert on SEO? How about a coding wizard or a wordsmith? We have a person for that.

Industry innovation

Thanks to our network of caterers across the country, we bring your company the latest and greatest ideas in catering marketing.

Monthly meetings

We meet with you at least once per month to discuss and refine your marketing plan.

Can-do customer service

People count on us to deliver quick, useful solutions. We like to make our clients happy by exceeding expectations.
How it works
Our plans include everything you need to succeed at digital marketing (content, SEO, social ads, website optimization and more).  And we're flexible! We can meet via video no matter where you're located, and we're happy integrate with your existing marketing department. We're here for you.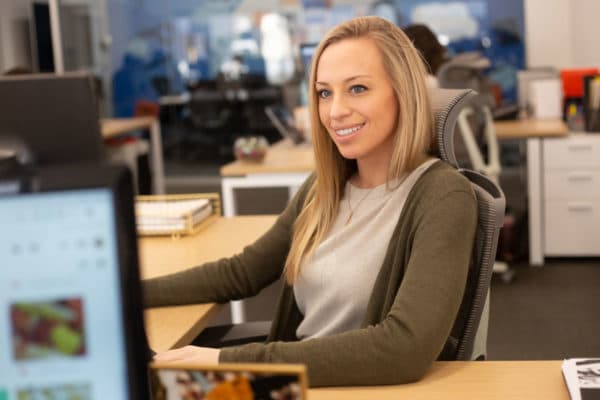 1

The strategic plan

First, we take a deep dive into your existing marketing and business vision. Then, we select the tactics that will best help you reach your goals.

2

We execute

Over a 12-month period, we perform on all your content, SEO, website updates, social ads and email marketing per plan and on schedule.

3

Marketing clarity

At least once a month, you'll meet with your dedicated account manager to discuss and refine your marketing plan.
Digital marketing plans & pricing
After selecting your plan, we'll work together to determine tactics and plan out one year of your marketing.
Tactics
Starter
Growth
Market Leader
For small business owners who can't do it all anymore
For companies ready to get serious about marketing
For companies seeking to drive revenue for multiple services
Content
Blog posts
Up to 6 per year
Up to 10 per year
Up to 16 per year
Landing pages
Up to 2 per year
Up to 6 per year
Up to 12 per year
Targeted pages
Up to 1 per year
Up to 2 per year
Up to 4 per year
SEO
Keyphrase research & selection
Search rank analysis
Meta tags (title & description)
Local search optimization
Google Analytics setup
Sitemap creation
Site speed optimization
SSL
More SEO
See full list
See full list
See full list
Email marketing & automation
Email template design
Email creation & sending
List segmentation & management
Form response automation
Website opt-in forms
Promotional emails
Up to 2 per year
Up to 6 per year
Up to 12 per year
Social Ads
Number of unique ads
Up to 2 per year
Up to 4 per year
Up to 8 per year
Audience targeting
Website tracking pixel
Social media remarketing campaign & ad
–
Social ad comment monitoring
–
Performance analysis and ad tweaks
Monthly
Weekly
Weekly
Website updates
Design updates
Conversion optimization
New pages
Custom software
–
Advanced
Revenue reporting
–
Competitive analysis
–
–
Multiple websites
–
–
Investment
Monthly
$1250–$2000
$2500–$3500
$4000–$6000
Total
Get a quote
Get a quote
Get a quote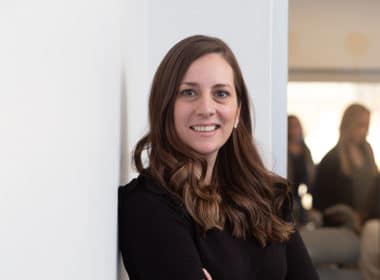 Rather talk about your digital marketing in person?
Digital marketing explained
The purpose of digital marketing is to drive online leads. To that end, we focus on the marketing tactics that we've found to be most effective for caterers and venues. Warning: this is about to get technical. There's no need for you to know the technical details below—that's our job—but if you're feeling courageous, read on! And if you'd like further explanation, call us at 847.709.2799; we love talking about this stuff.
Content
Content—the text, images and videos that represent your brand—is the cornerstone of your digital marketing. On your website, content turns visitors into leads. In SEO, content is the primary factor that determines your Google rank. Great content does two things: showcases your brand and achieves a strategic marketing objective, like increasing website traffic or converting visitors into leads.
Blog posts: Branded and informative articles that showcase events, share announcements and increase traffic on your website.
Targeted pages: Web pages that are uniquely designed to increase Google traffic for highly targeted keyphrases (like "chic country weddings in Austin").
Landing pages: Visitors arrive on a landing page after clicking one of your ads. These pages are designed to get the visitor to take a specific action, usually by filling out a contact form. 
Infographics: Explain complex information quickly with visually compelling graphical displays.
SEO
SEO targets people who are actively interested in your services and brings them from search engines to your website. Our approach to SEO starts with a deep dive into your business—your ideal customers and the business lines you want to grow. Then, we research the competition and implement an SEO strategy to increase your traffic. That's the magic of SEO; it allows you to attract exactly who you want. 
Keyphrase research and selection: We determine the most important keyphrases for your business, e.g., "Wedding Catering New Orleans," based on your business goals and the results of a search rank analysis.
Search rank analysis: Discover how you rank, why you rank there and how to rank higher for your important keyphrases.
Meta tags (title and description): Special tags in your website's header that play a major role in SEO. 
Local search optimization: Increase your rank for local search terms, e.g., "Caterers in Miami," with optimized website code and content. 
Google Analytics setup: Installation of Google Analytics and custom conversion goals to track website traffic, visitor behavior and leads. 
Sitemap creation: Creation of an XML sitemap so Google can crawl your site and index all your pages. 
Site speed optimization: Code and image optimization to increase site speed, measured before and after updates. A major factor in your site's SEO.
SSL: Configuration of an SSL certificate on your website ("the green lock" in your browser's URL bar) for enhanced security and better search rankings.
Email Marketing & Automation
Email marketing helps maximize the value of your existing customers. We can help you craft a strategy to keep customers engaged and aware of your latest offers—all managed without you touching a thing. 
Email template design: A custom format that is designed around conversion and matches your brand.
Email creation and sending: Our "no touch" email service means we can write, populate and send your emails for you.
List segmentation and management: Organize your list into segments like "weddings" and "corporate" to increase open rates and cross-promote services more effectively.
Form response automation: Create a positive client experience without extra work by sending automatic responses when people submit forms on your website.
Website opt-in forms: Add new subscribers to your email list with website sign up forms that incentivize visitors to subscribe.
Promotional emails: Send emails that people want to open by providing segment-targeted offers and updates.
Social Ads
Social ads are your strategy for generating targeted leads—fast. They perform best when the "offer" is catered to a highly specific audience. An ad for "rustic chic weddings" shown to people who like rustic chic things will outperform an ad for "weddings" shown to everyone. Once published, your ad is immediately shown to the target audience, which prompts clicks and generates leads.
We can help with all this and take your ads from ideation to implementation. Note: the downside with ads is that you pay for each click. That's why we offer social ads as part of a greater digital marketing package that also includes strategies like content and SEO, which generate organic leads.
Number of unique ads: Unique ads include strategy, copy, design and optimization for both Facebook and Instagram. 
Audience targeting: Show your ad to the right audience by targeting demographics, interests, professions and more.
Website tracking pixel: Installation of code on your website that allows us to track the ad spend per lead, e.g., $1.40 per lead. 
Social media remarketing campaign and ad: An ad campaign that targets people who have previously engaged with your website and/or social media profiles. 
Social ad comment monitoring: We'll monitor your ads and respond to any customers who leave comments.
Performance analysis and ad tweaks: When needed, we'll adjust your ad and audience selection based on performance and your current goals. 
Website Updates
Your website should be beautiful, fast and effective at driving leads. A good catering site acts as an additional salesperson. Our web team can optimize your current site to perform better, depending on the technology of your existing site. 
Design updates: We can modernize your design to ensure it aligns your brand and engages visitors (keeps them on your site!). 
Conversion optimization: Generate more website revenue after our web team optimizes the design of your site to convert more visitors into leads. 
New pages: Your website should be an up-to-date reflection of your business; we'll add new pages to make sure your website aligns with your current goals. 
Advanced technology: Need a venue sorting tool? A price generator? Online ordering? Something we've never heard of? There's no limit to the software we can create for your site.
Advanced Tactics
Available in Growth + Market Leader Plans
We've developed a few advanced tactics based on the needs of our most successful clients.
Revenue reporting: See exactly how much revenue your digital marketing plan is driving through your website. Note, this requires integration with your catering software.
Competitive analysis: Gain insight into your online competition: learn which of your competitors is winning at SEO and social media, see how you compare, and track improvements over time.
Multiple websites: Execute marketing and track revenue for multiple brands and/or websites. Commonly used for driving business to exclusive venues.
Real Results
What our long-time clients say
We're all about long-term relationships. 95% of our clients stay with us for more than a year.
"I just signed an annually renewing agreement with Nuphoriq to provide continuing development and support of our website, SEO/SMO, and related digital marketing. I am paying them a monthly retainer. Soooo…not only would I hire them again, I already have!"
Michael Stavros, M Culinary Concepts