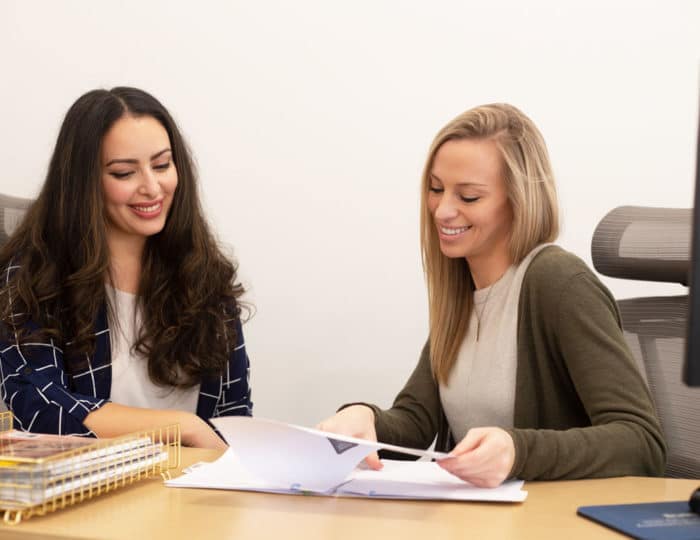 Drive targeted leads–fast!
Social ads perform best when they are presented to their intended audience. When done right, they work quickly, helping you generate leads the moment they're published.
What goes into a social ad?
An ad for "vintage weddings" should only target those who are interested in them. Makes sense, right? We'll provide the creative ad planning, tailor it to your specific audience and provide the corresponding landing page to help you effectively deliver your specific message.
Audience selection

Facebook and Instagram allow you to choose the audience that sees your ads. If you want to promote your corporate audience in Seattle, for example, you'd target "Microsoft employees in Seattle."

Ad planning & creation

Whether you're targeting couples or business professionals, you must deliver a message or offer that they would care about. The more specific the ad, the better it performs.

Landing page conversion

Everyone who clicks on your ad will be sent to a landing page on your website. This page features a conversion-optimized design and messaging that aligns with the ad we've created.
Ad examples
Here's a look at what social ads can do for you: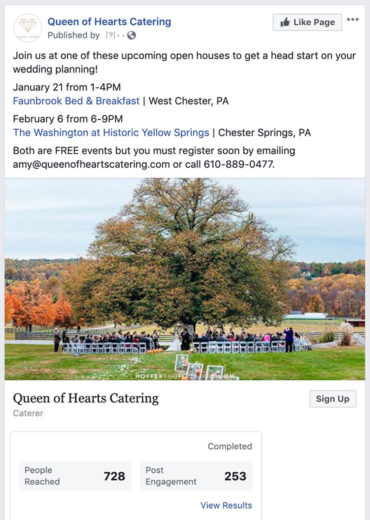 Book exclusive dates.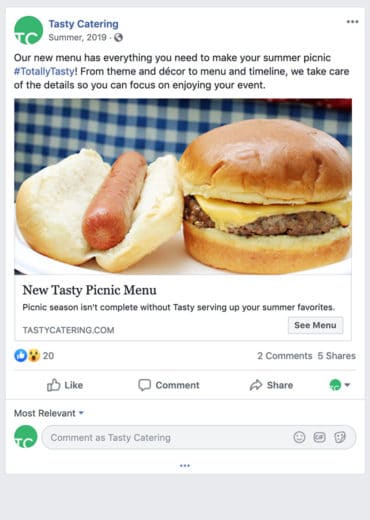 Promote seasonal menus.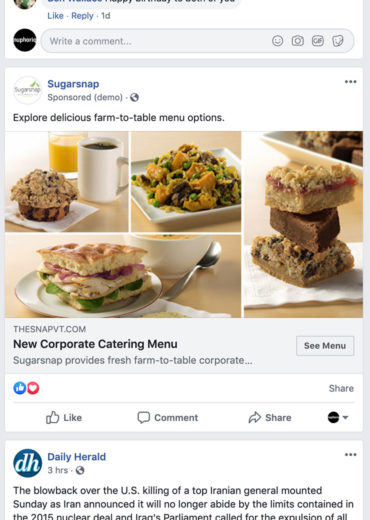 Showcase new menu items.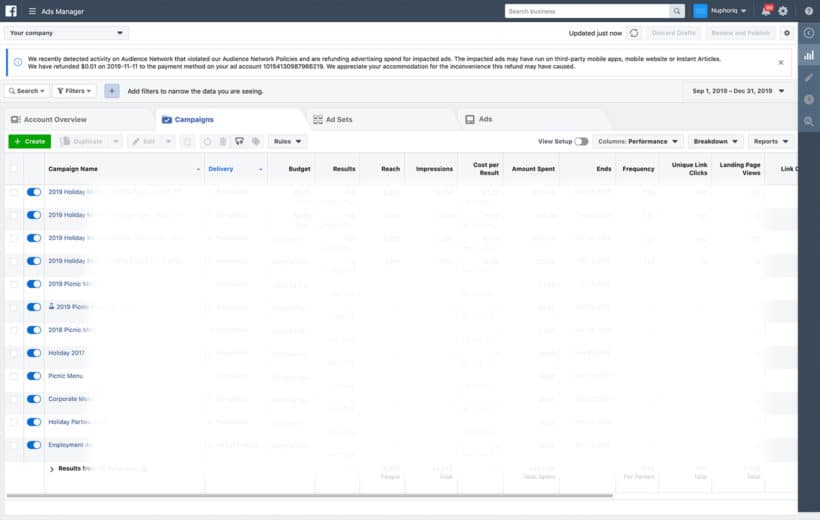 Run multiple ads at once.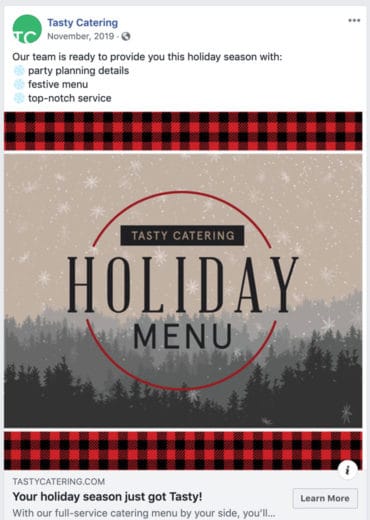 Boost holiday business.
Soup to nuts social ad services
Ads perform best with integrated audience selection, creative planning and landing pages. That's why we usually use social ads as part of a greater digital marketing strategy.
| Tactics | |
| --- | --- |
| Unique ads | |
| Audience targeting | |
| Website tracking pixel | |
| Social media remarketing campaign & ad | |
| Social ad comment monitoring | |
| Performance analysis and ad tweaks | |
Your ad questions, answered