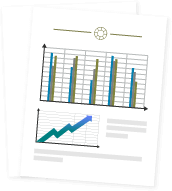 Catering Trends Monthly
Catering Trends: November 2022

Here are this month's best articles! If you like this email, share it with a friend. They can sign up right here.
Google's biggest ever change may be coming soon. Good news: If you're on the bottom, you can go up. Bad news: if you're on top, you can go down. Here's how to prepare.
Cheer on the Selden team as they compete on Chopped tonight (11/7).
24 creative ideas for next year from the Wedding Pros at The Knot.
"From a surprise drone show to floating late-night snacks, take a look at some of the most noteworthy event elements we spotted at three Windy City fall galas."