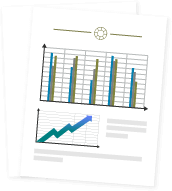 Catering Trends Monthly
Catering Trends: June 2022
Hello everyone,

As always, here are the best articles we read this month. If you enjoy Catering Trends, we'd love for you to forward this email to coworkers—they can sign up right here. Now let's jump in!
For place cards, action stations menus and more.
With plant-based dining up 55%+ in the past few years—it's time to think beyond pasta and get creative with your vegan and vegetarian options.
Demand for beer cheese grew +18.2% in 2020. Bet you didn't know that! Find info on 50+ more food products here. The info's from 2020 but it definitely gives you food for thought.
"Called 'The Saucery,' the marketplace-inspired setting brought the brand's Italian farm-to-jar story to life for a guest list that included 50 members of the media and influencers, plus 600 consumers."
Proof of the Pudding (Atlanta) invited an inspiring young entrepreneur to meet their head chef, and Fox 5 Atlanta got it all on tape. Check out the feel-good story!