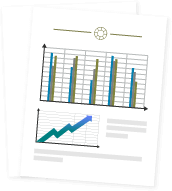 Catering Trends Monthly
Catering Trends: August 2022
Hello everyone,

As always, here are the best articles we read this month. If you enjoy Catering Trends, we'd love for you to forward this email to coworkers—they can sign up right here. Now let's jump in!
Go beyond the slice with these amazing snack ideas from Chefs Jason Sutton (Footers Catering) and Jay Varga (The JDK Group).
In case you need to spice-up your wedding service.
"Make sure all employees know the client buying cycle process…

For example, if a guest asks your delivery driver about placing another order, provide that driver with business cards with a QR code to your drop off menu for easy, online ordering."
Couples may soon have to start picking and choosing what to include in their wedding.
"Like the world of manufacturing, the food service space is starting to go all-in with robotics.