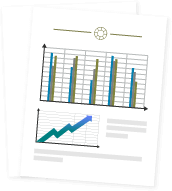 Catering Trends Monthly
Catering Trends: September 2021
Hello everyone,
Let's read some articles! If you enjoy Catering Trends, we'd love for you to forward this email to coworkers—they can sign up right here.
Support the Restaurant Revitalization Fund
The $29bn Restaurant Revitalization Fund (RRF) has been a lifeline for catering companies during COVID. The RRF ran out of money in July, leaving nearly 200,000 eligible companies without desperately needed funds. Learn more about the RRF here.
Thanks to the National Restaurants Association, you can take action today to support refunding the Restaurant Revitalization Fund.
➡️  Text 'Replenish' to 52886 to ask congress to replenish the RRF.
Supply chain issues are expected to ease (phew) and inflation is expected to slow—here's a look at what's coming up in late 2021 and 2022.
From tin cans to Solo cups.
"We are confident that there is an enormous amount of pent-up demand for catered events."
Actionable ideas to boost engagement and growth today.