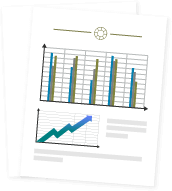 Catering Trends Monthly
Catering Trends: April 2021
Hello everyone,
Here are the best articles from this month. Love Catering Trends? Share with your friends—they can sign up here.
The short answer is yes, but the difficulty and risks may not be worth the benefit.
Keep your Instagram fresh with easy-to-copy post ideas from some of the best caterers in the country.
See how 15 caterers are making sales today.
See how CBK Catering & Events tackled Super Bowl LV.
"As off-premise caterers, the quality of our service teams, both front and back of house, is what truly differentiates us from our competition. This quick read offers guidance to all service industry professionals on how to encourage collaboration amongst your service and sales teams."