Stories
Corporate delivery in a world of apps
Above & Beyond is one of San Francisco's top full-service catering companies.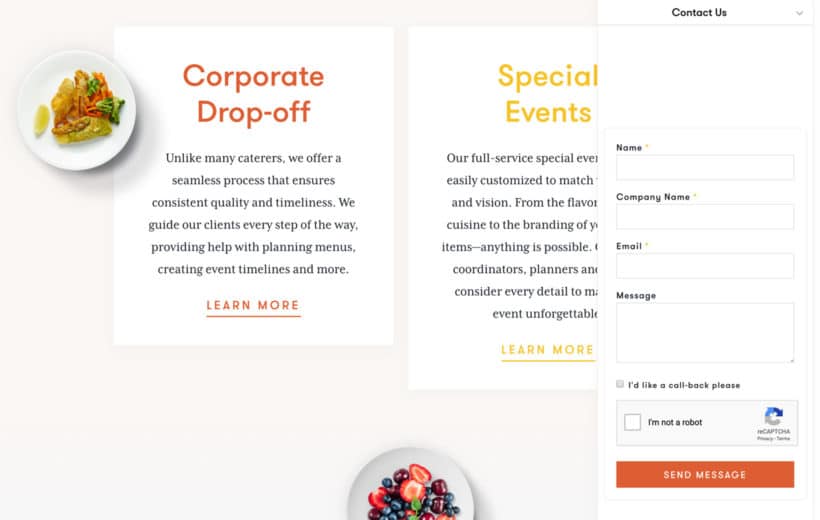 Floating lead generation form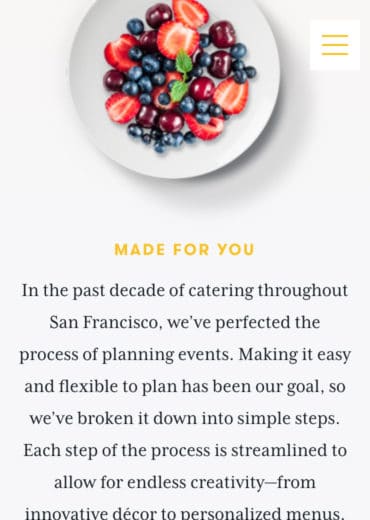 Mobile web design
The Story
It's San Francisco in the year 2020. Needless to say, it's a little competitive. Owners—and some of our closest friends—Anthony and Anna needed a new brand that expressed how a real caterer delivers higher value catering than the latest "Uber for catering" app. We worked together to conceptualize a vibrant, energetic, modern brand that speaks to the San Francisco market. Then we updated the logo and redesigned the menus. To top it off, we launched a new website featuring a floating "call to action" and animated navigation menu. Today, we continue to help Above and Beyond design collateral, drive leads and make marketing decisions.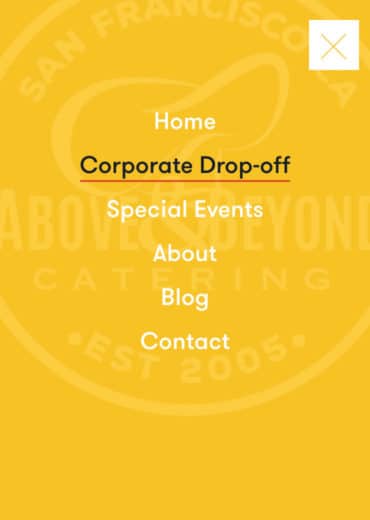 Mobile optimized navigation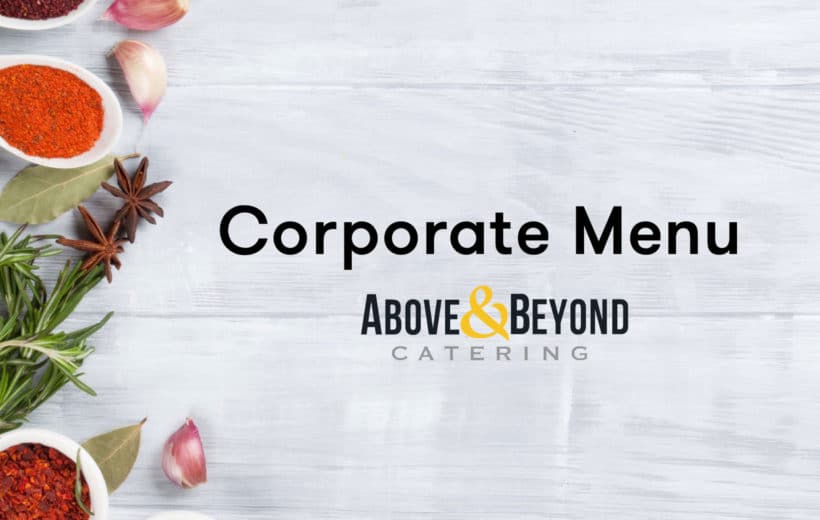 Menu design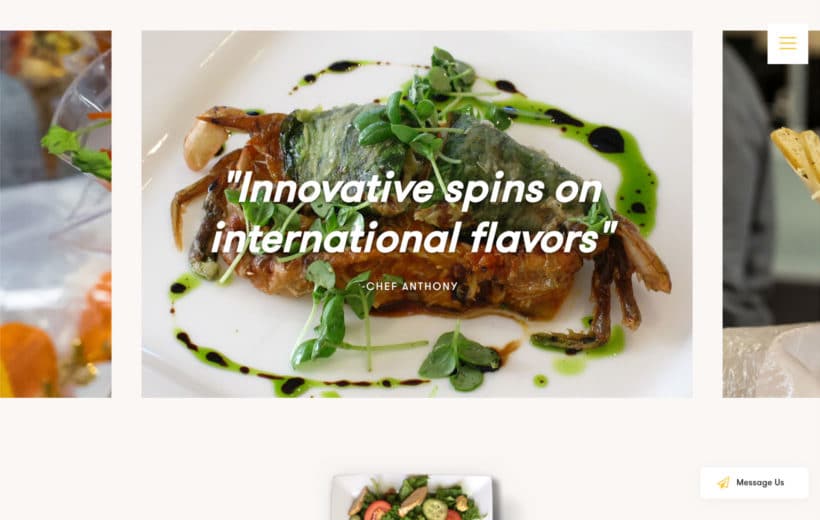 Custom web design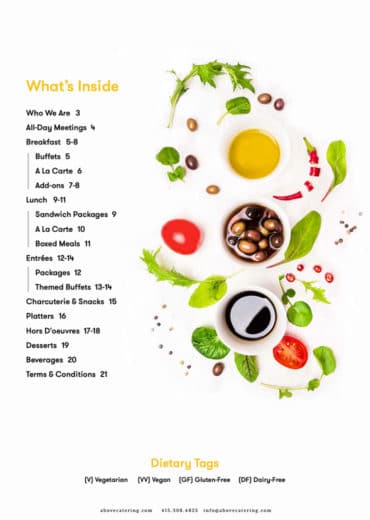 Menu Design
More stories you might like