Websites
Want more website leads? Try these magic words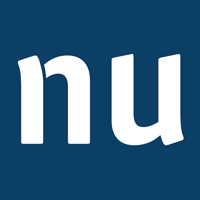 by Nuphoriq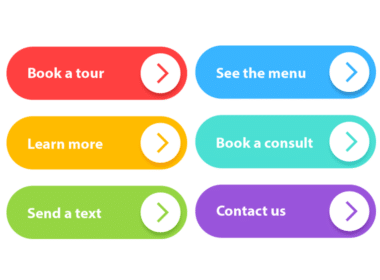 In this post, you'll see exactly how the best catering websites turn traffic into leads.
Good news:
It's easier than you think.
In fact, every lead from your website is the result of one thing:
Your call-to-actions (CTAs). So, what's a CTA?
A CTA is a phrase that tells your website visitors exactly what action to take and how to take it.
Like, "Book a tasting", "Schedule a free tour" or "Subscribe now" buttons.
The key to a lead-generating CTA is specificity.
A big "Contact us" button is good but a "Book a tasting" button is better because it tells the visitor exactly what happens next.
Here are 20 awesome examples of catering website CTAs for your inspiration.
As Mike Roman would say, time to R&D (rip-off and duplicate).
Let's get started!
Butler's Pantry
St. Louis, Missouri

Cinnamon & Sage Catering and Events
Three Forks, Montana

City Catering Company
Seattle, Washington

Corporate Caterers
Miami, Florida

Crave Catering
Austin, Texas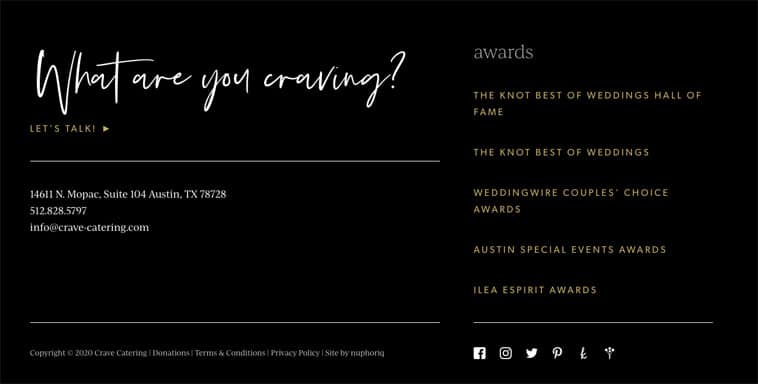 Cut & Taste
Las Vegas, Nevada

D'amico Catering
Minneapolis, Minnesota

Footers Catering & Events
Denver, Colorado

Fresh Cut Catering & Florals
Jackson, Mississippi

Funky's Catering
Cincinnati, Ohio

Joy Wallace
Miami, Florida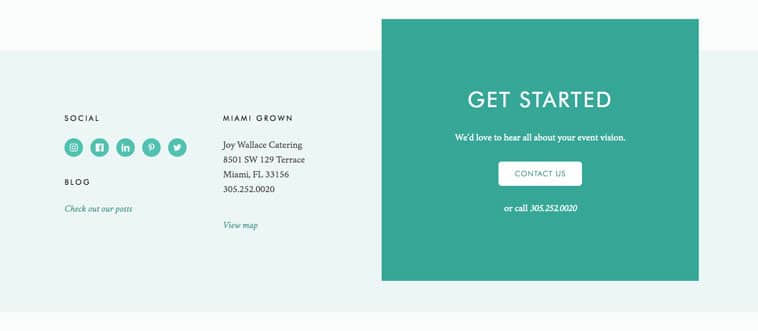 Lisa Dupar Catering
Redmond, Washington
Low Country Catering
Smyrna, Georgia

Lynn's Catering
Tampa, Florida

Nameless Catering
Indianapolis, Indiana

Proof of the Pudding
Atlanta, Georgia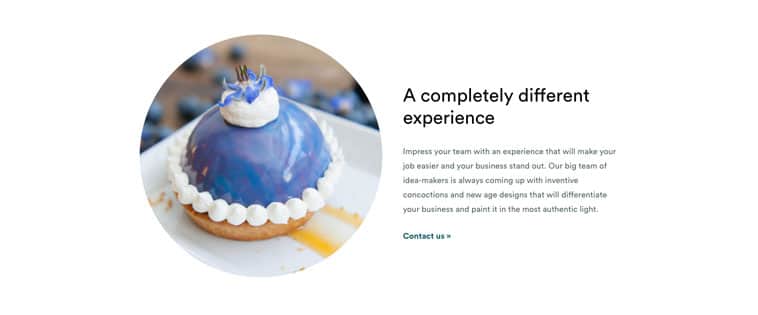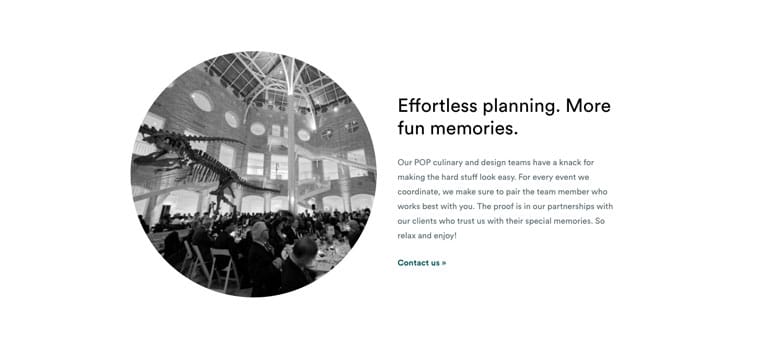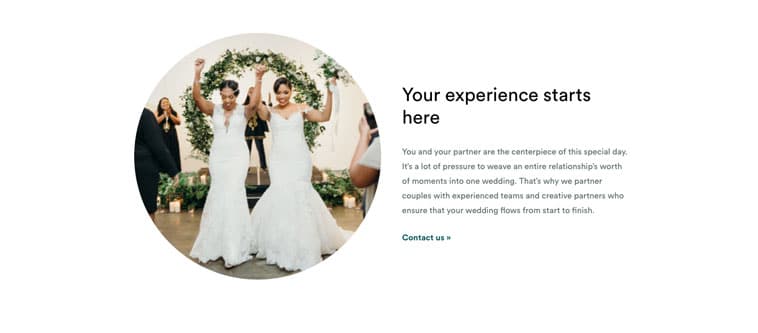 Puff 'n Stuff
Florida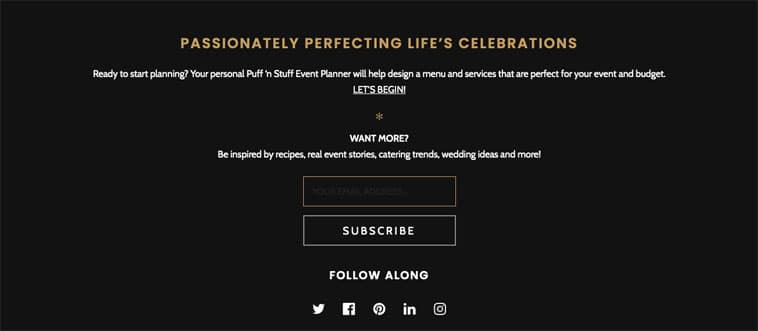 Ravishing Radish
Seattle, Washington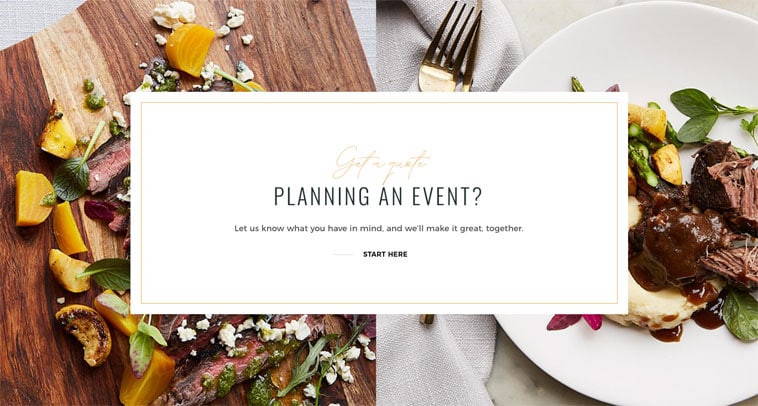 Russell Morins Catering & Events
Attleboro, Massachusetts


Sensational Host Caterers
North Maple Shade, New Jersey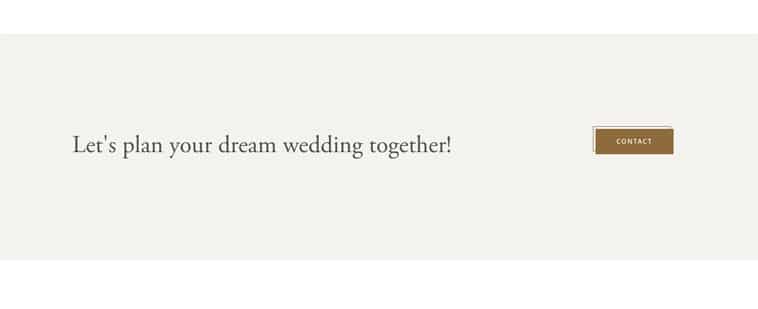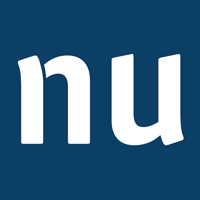 Meet Nuphoriq
Nuphoriq is a marketing company for caterers and event venues. And we're fun to work with! We work alongside everyone from family businesses to the Leading Caterers of America and partner with organizations like the ICA, LCA and Catersource.
More posts you might like