Websites
Did you Need a New Website? [2019 update]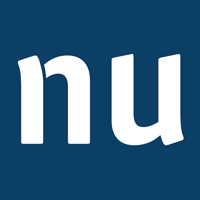 by Nuphoriq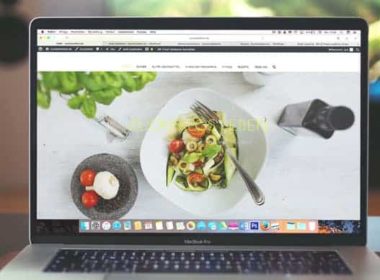 If you're looking to grow in 2019, your website is certainly a great place to start. As a marketing company, we see firsthand the incredible impact websites have on growth. We know it happens, but the question is: why? "Why" is the million-dollar question, but there are plenty more questions you should be asking.
Better question (followed by lots more questions): By now, many of the caterers we work with have websites, but are they performing the way they need to be?
1. Do you have goals for your website? Are you reaching them?
Only about 22% of businesses are satisfied with their conversion rates. Oftentimes that's because the websites they have are getting lost in the noise of websites with more concentrated, consumer-driven, high-SEO performing content.
The best way to tell whether or not you need a website update is by judging your current site's performance against a few simple goals. If you don't have any goals, start by deciding if your website is more like a brochure—i.e., a virtual business card for your company—or a sales tool that your team uses to guide prospects through your process.
For brochure sites, consider setting goals related to these metrics:
Overall traffic
Time on site
If your website is a sales tool, consider including these goals:
Leads generated from the internet
Once your goals are set, it's time to ask the big question: Is your website reaching your goals?
If the answer is no, or if you're having trouble deciding your goals in the first place, then it's probably time for a sit-down with leadership, the marketing team or a web professional. If you are reaching your goals, awesome! But it's still important to maintain analytics.
2. How is your SEO?
Google "[your key product or service] [primary geographic area]." For example, "Catering Seattle."
Google search for catering companies to assess your website's strength. Look at the top 10 results below the ads. Those companies right there are your online competition. You might be wondering about the keywords they're using and why they might be outranking you.
Take an honest look at their website. What do you like about it? What seems clunky and outdated? Does every page offer specific, tailored information? Or are there too many pages and it feels overwhelming? Does the information come across in a straightforward, engaging manner? What are they doing with the space on the page? Are the photos clean and crisp? What does the scrolling and clicking experience feel like? Is their website simply selling, or does it tell a story with the customer at the center? Does it help qualify between prospects? Are they more food-focused or service-oriented?
88 percent of consumers research their buys online before making a purchase either online or in-store. And by now, we're sure you understand the power of an online review. 86 percent of consumers read reviews for local businesses, reading an average of 10 online reviews before their trust is actually established.
Right now, you're seeing exactly what those prospective clients see. So think like a new client. Based on the websites, which company would you choose?
Maybe you noticed during your Google search that not many actual companies appear. Maybe you see more sites like Yelp, WeddingWire, Thumbtack and so on? That's because over the past five years, the percentage of results that are actual companies has dropped from 70 percent to 30 percent.
For caterers and venues, that means your profiles on those sites are growing to be way more important. It used to be Google → Your company. Now it's Google → Aggregator site → Your profile → Your company.
It turns out there's much more that goes into SEO than appearing at the top of Google. You also need to have a complete profile and strong presence on the sites that appear before you and your competitors' sites.
3. How much traffic comes to your website?
Traffic is one of the easiest ways to judge the effectiveness of your website. When considering a new website, take a look at your Google Analytics data as far back as you can. Now answer these two questions:
What is your total traffic?
What is the trend in your traffic over the years?
Total traffic: Decreasing traffic means that your website is dated—and it's just getting older. It's a clear signal that back when your website was made, it had the requisite factors to generate traffic, but as these factors have changed over the years, your website has not kept pace. Now, traffic is going elsewhere—likely to the competition.
Traffic trends: It's a bit more difficult to determine the meaning of steady traffic. Mostly because defining "good" or "bad" traffic depends on your industry and location. So steady traffic could either mean you're stuck in a hole or on top of the world!
4. Does it look good on a smartphone?
61% of mobile searchers are more likely to contact a business if they have a mobile-friendly site. So without a mobile-optimized website, you're losing out on precious visitors.
Take out your phone and inspect your website. Is everything in the right place? Is the font size legible? Does everything fit onto the screen? Or did your regular website pop up with fonts and sizes too small to read?
Compare your mobile website to a mobile website like Apple's to get a feel for how a properly optimized website appears. Do you notice a big difference?
5. Do your kids like it?
Legitimate criticisms of excessive screen time aside, it's quite a sight to see a 9-year-old on a phone clicking through YouTube while simultaneously creating their own cartoon character on their favorite app.
If you have children or are in cahoots with a few, consider asking them to click around your website. What do they like about it? Are the pictures big? Do they notice if they pop out or rotate? Do they like the colors? What do they notice about people on the team page? Do they read any of the headers aloud? How long did it take them to click on a call to action?
Between the classroom and home, it's safe to say many of our young sprouts have a natural eye for good website design. Some of them can even code now. Their opinions might not drive leads, but their precious attention spans may be telling of ours.
If you have a teen at home—just as much power to you. Be sure to ask them what their user experience is like, since they are quickly becoming the next generation of influencers and decision-makers and have a deeply ingrained understanding of the internet.
6. Is it ADA accessible?
There's been a lot of talk about lawsuits resulting from non-ADA-accessible sites. And while it's true that lawsuits are up, most cases stem from the same few lawyers in NY; it's really not as widespread as it seems in the news.
That said, accessibility is a must. Millions of Americans and people around the world rely on accessibility protocols to be able to use the internet.
Here's our summary of the situation. And of course, we're marketers, not lawyers! We recommend getting legal advice if accessibility is a real concern.
It's possible to get sued for owning a non-accessible site because websites are "public entities," which means persons with disabilities can file suit if unable to use.
But strangely, there are no official standards for what makes a website accessible.
Conclusion
If your website is more than five years old, doesn't look appealing to the kiddos, isn't centered around the smartphone-using customer or doesn't meet ADA guidelines, it probably needs an update!
Looking for inspiration? Here's our list of great catering websites.
What do you think? Are there more important questions to consider? We'd love to hear your thoughts in the comments below. If you'd like some help assessing your website, feel free to paste a link and we'll give it a look!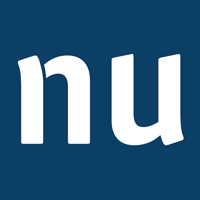 Meet Nuphoriq
Nuphoriq is a marketing company for caterers and event venues. And we're fun to work with! We work alongside everyone from family businesses to the Leading Caterers of America and partner with organizations like the ICA, LCA and Catersource.
More posts you might like