Catering
Catering Company Logo Design: 44 Great Examples (2020)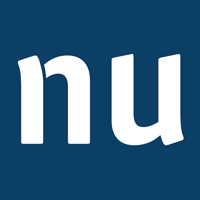 by Nuphoriq
What makes a good catering company logo?
For this article, we looked at catering companies across the world and picked out 44 awesome catering logo examples.
So:
What do the best have in common?
First, great logos are easy to read and recognize. Your company name or icon should be clearly identifiable, not too small and not too big.
Second, great logos are versatile. A catering logo needs to be easy to read and recognize at all sizes and on top of all background colors. When evaluating your logo, consider how it will look on your website, uniforms, trucks and menus.
Finally, great logos capture a feeling. Is your brand rustic? Modern? Experiential? Innovative? Creative? Country? Farm-fresh? Organic? Romantic? The best catering logos use small design elements (like wheat in the A&N logo below) and color to instantly evoke emotion.
…That's it! So without further ado, let's jump in.
*Indicates a logo that we designed 🙂
A&N Catering
Taylor, MS
Amphora Catering
Herndon, VA
Appetite Catering
Dublin, Ireland

Avalon Catering
Atlanta, GA
Bacio Catering
Palmyra, NJ
Barn & Table Catering
Gray, Maine
Bekker's Catering
San Diego, Ca
Beyond Catering + Events
Chicago, IL
Big Event Catering
Dursley, UK
Brancato's Catering
Kansas City, KS
Brisk Corporate Catering
South Melbourne, Victoria
Catered Creations Inc.*
Grand Rapids, MI
Catering By Design
Concord, NH
Chef n' Play Catering
Phoenix, AZ
Cherry & White Catering Company
Philadelphia, PA
CT Wedding Group*
Middletown, CT
Cypress Catering Company
Milton, Massachusetts
Des Moines Catering
Des Moines, Iowa
Downtown Catering Co.
Bluffton, SC
Duvall Events
Charleston, SC
Eat and Smile Catering
Washington, DC
EJ Catering
Wales, UK
Farmr Eatery & Catering
Toronto, ON, Canada
F2T Productions, Management and Catering
Columbia, SC
Hallie Jane's Catering
Madison, GA
Hanai Family Table Catering
Vancouver, BC, Canada
Heirloom Catering
Denver, CO
J Scott Catering*
Malvern, PA
Joy Wallace Catering*
Miami, FL
Local Roots Catering
Tuscaloosa, AZ
Lotus Catering
Maui, Hawaii
Marigold Catering
Cleveland, OH
Mary Giuliani Catering
New York, NY
Milo's Catering
Columbus, OH
Mustard Catering
London, UK
Oliver & Bonacini Events and Catering
Toronto, Canada
Pour La France!
Denver, CO
Simple Fare Catering
Medford, Massachusetts
Sweet Basil Alabama, Inc
Florence, AL
Tasty Catering*
Elk Grove Village, IL
The Vanilla Orchid Catering Co
Austin, TX
TSM Foods Kosher Catering
Toronto, ON, Canada
Wild Fork Catering
Anchorage, AK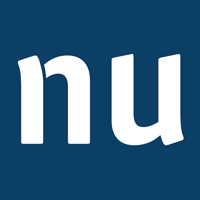 Meet Nuphoriq
Nuphoriq is a marketing company for caterers and event venues. And we're fun to work with! We work alongside everyone from family businesses to the Leading Caterers of America and partner with organizations like the ICA, LCA and Catersource.