Social Media
The 6 Kinds of Social Media Posts That Still Work During COVID-19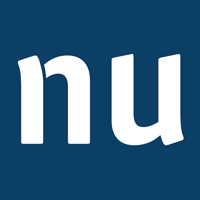 by Nuphoriq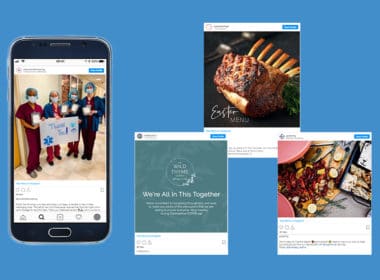 Turning to social media during trying times tends to happen. As people want to hear different perspectives and understand what's happening in the daily lives of their friends and family, they also want to know how their favorite brands are pivoting during the current Coronavirus crisis.
This is also true for the catering industry. As many caterers are stepping up and providing alternative ways to feed people, they also have to change their marketing strategies. The catering landscape is changing. People aren't planning big events right now or are having to reschedule them. It's only natural, then, to change up your marketing messaging, especially on social media, where overall usage has increased by 40%!
Should you be posting as usual?
You have to second guess what to post during difficult times like this. It's impossible to proceed as business as usual when it comes to your social media posting strategy. Depending on the state of your business, there are different things you may want to consider.
Let's say you're a caterer who decided to close your doors for the time being. It's crucial to continue posting, but you want to stay away from salesy posts. People are not ready or able to start the planning process of a major event or wedding.
You may be a caterer that kept its doors open and reinvented yourself to continue to generate income. Perhaps you're selling boxed lunches to essential businesses or doing home delivery orders. In this case, keeping your posts relevant to your current offerings is key; however, do not dismiss the occasional throwback to happy moments like wishing a couple a happy anniversary.
Ensuring that your captions consider the current crisis needs to be top priority. Empathizing with your followers and considering all their possible situations will help you in creating posts that connect with past/current customers and will put you in good standing with prospective customers and followers.

Paid social media has slowed down a lot. We can't emphasize enough the importance of creating a genuine, organic reach, which can only happen through authentic messaging and true solidarity/connection with your followers. The main takeaway is this: get to know your followers. Who are they? What of your past content has gotten the most interactions with them? What can you test now to get to know them even more?
COVID-friendly social posting
Where do you even begin with creating a new COVID-friendly social media strategy? How do you move forward knowing that your content is being monitored now more than ever? Not to worry! We've got your back!
As we often love to do, we lead with examples. We've scoured the catering social media landscape to bring you content that has inspired, delighted, and warmed our little Nuphoriq hearts.
From posts about new menu offerings to showing compassion for the current crisis or lending a helping hand, we've seen the catering industry come together on social media in ways that have built a real connection with followers, vendors and partners.
1) We're Here for You Posts
Putting out the first official social media statement was crucial in that it allowed customers to know that you are in compliance with safety regulations. That's exactly what we started to see from catering companies across the country, like The Wild Thyme Catering Company.
Showing a united front is the perfect way to demonstrate to your followers that you're still here and are available to guide them through their catering needs. That's why we love this Puff 'n Stuff group photo and the assurance given in the caption by the team.
Letting your customers know that you're here and ready to help them is key when establishing that you will guide them every step of the way. This is especially comforting for those planning an event or wedding during the crisis. The Painted Table communicated this very well.
2) Home Menu Promotions
Just because we're in the middle of the Coronavirus doesn't mean that people don't want to celebrate the holidays! Providing an easy way to give your customers a break from cooking at home is a great way to support them.
This D.C. caterer does a great job of staying on brand in every post, so of course, this graphic promoting their stay-at-home menu is perfectly designed AND informative.
Clear and impactful menu graphics are key when ensuring that you get all the crucial information to your followers. This Pennsylvania caterer did just that with their home delivery menu promotion. We love the bold letters and eye-catching photo.
Another fun way to show your to-go menus is to feature a carousel post that specifically gives that week's menu. You can really break down your offerings, especially if they change from week to week. Proof of the Pudding stays consistent with this layout.
3) Helping Those in Need
Giving back is key during this time. Cru Catering decided to do this by participating in the Pay It Forward Charleston program, which brings together farmers, restaurants and community members to feed F&B workers in need during this crisis.
Feeding the frontlines has proven to be a favorite way to give back. We love seeing social posts that clearly communicate to followers the way in which they can help support our medical field heroes.
It's amazing when you're able to see how your services impact the frontlines. This New York caterer safely delivers donated meals to hospital staff. If this doesn't encourage people to donate, not sure what would!
4) Behind the Scenes Posts
This carousel post showed a lot of BTS action for Footers—from packaging food to delivering and topping it all off with an appreciative thank you to their supporters. Overall, a wonderful way to stay in communication with followers and customers.
This New Jersey caterer created a program to deliver meals purchased by customers to local hospitals. Showing their support in this way goes a long way!
This is just a feel-good behind-the-scenes post with SO much to offer—from updates on the business and what they're doing to donations and fun new party ideas. AND it's all done through video. Just take a couple of minutes to plan what you want to talk about, be authentic and share some good news with your followers.
5) Let's Forget Together
We know we're in the middle of a pandemic and we can't dismiss what's happening; however, it's important to focus on the good that's going on as well—which is why we felt the need to recognize accounts that are doing a great job at mixing it up. After all, social media certainly offers an escape for us, and people are looking for that.
There's no better way to forget than to look back on beautiful events with delicious food and a heartfelt comment! With #TBT #FBF and #WBW, there are plenty of days in the week to reminisce. What we love about this post is that it indicates that there are more photos from the event in their story. It's a fun way to keep followers on your page!
Sharing recipe and food pairing ideas, even if they're pulled from the vault of your blog, can be extremely relevant right now. People want to take matters into their own hands, so showing them that you're here to support them (even at home!) is a great idea!
What better way to forget than to play a board game? This creative post was a perfect way to connect with followers while providing them with a sense of unity. As a bonus, they promoted their menu in a fun new way!
6) Team Focused
A warm and touching way to highlight your hardworking staff, this post does two things: shows that the 24 Carrots team is producing food in a safe manner and recognizes their awesome staff.
We think this is a cute way to show everyone how your team is doing during this crisis. Chances are your followers have worked with you in the past and are genuinely interested in your wellbeing and what you've been up to.
Social media challenges are all the rage lately! Why not participate in them as a company? This shows that you're in tune with what's trending. In this case, Brancato's makes it known that they're doing everything they can to #stopthespread.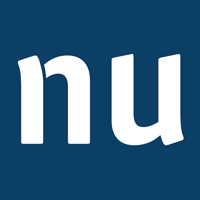 Meet Nuphoriq
Nuphoriq is a marketing company for caterers and event venues. And we're fun to work with! We work alongside everyone from family businesses to the Leading Caterers of America and partner with organizations like the ICA, LCA and Catersource.