Culture
Creating a Company Culture That Truly Resonates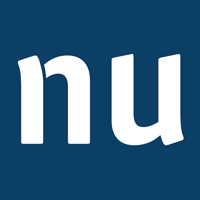 by Nuphoriq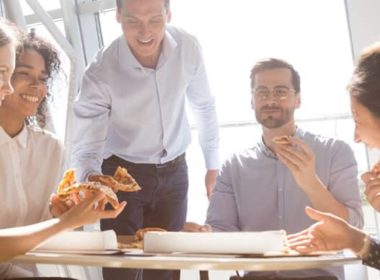 Let's talk about company culture for a minute. Hopefully your eyes didn't glaze over as you read those words. It's understandable why they would. You may have realized by now that "company culture" is a very complex concept, but it's so often whittled down to a substanceless buzzword that people like to throw around on LinkedIn.
The reason for its complexity is because, like all elusive definitions, company culture is subjective. It's determined by the people who live it.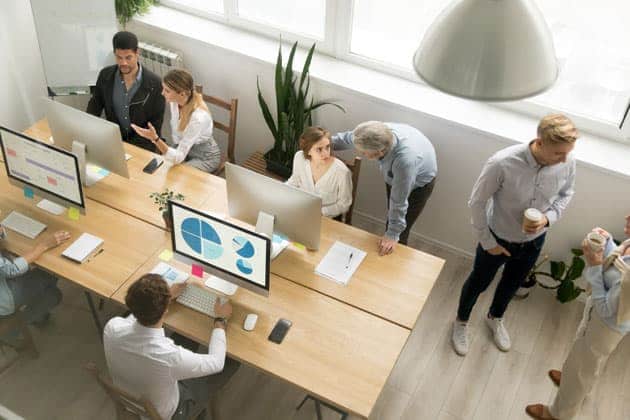 Defining a "great" company culture is even harder because one culture may be a great fit for one group of people but not another. It's easy enough for us on the outside of a company to point to it and say yes, that's the definition of a great culture. Like an inside joke, culture is understood best by the people who know it well.
What is company culture, though?
Culture in the organizational context was first introduced by psychoanalyst and social scientist Dr. Elliott Jaques. The concept has since been explored by business leaders and sociologists alike.
What we've learned over the years is that culture is much more than a set of statements you can recite in your sleep. It's what an HR professional with over 20 years of experience working with different businesses would define as the collective "behaviors, systems and practices, all guided by an overarching set of values."
Though many argue that there's a fine distinction between corporate culture and, let's say, startup culture, the fundamentals are the same.
"I've heard it said that a company's corporate culture is the personality of a company, but it's not," writes Rachel Montanez in a recent Forbes article. "Corporate culture is like one's character. Personality is what's on the surface. We can gauge someone's personality type somewhat quickly, and often, it's based on judgment. Character, on the other hand, is those deep-seated traits that show up under challenging or difficult circumstances."
Tasty Catering, a 30-year-old company with an award-winning values-driven culture, makes the distinction between a list of values versus a workplace people can believe in and thrive in. "What made me fall in love with Tasty is that the culture is not just words on the wall," explains CEO Kornel Grygo. "Everyone lives and breathes it. We make all decisions based on if they fall in line with our culture, and this makes the decision-making process that much easier."
Yes, but what makes a "great" culture?
If you want to dig deeper into your own culture and know if it's a good one (as you should), the overarching advice seems to be taking a look around and talking to your employees.
When asked about what makes a place somewhere that employees want to work, many say things like a positive environment, caring and authentic leaders, hands-on training, good pay and benefits, career advancement, time off and work life balance.
But in order to get hold of an individual culture, you have to push a little further. Those businesses who have realized that employees care about more than their next paycheck have narrowed down factors like clarity of purpose, employee engagement, an environment of trust and continued learning as equally if not more important.
Not all of us have reached the point where we can say we've forged honest, secure relationships between leaders and employees in our workplace. Regardless if this is the case with your company, taking a quick peek on the internet is a great first step.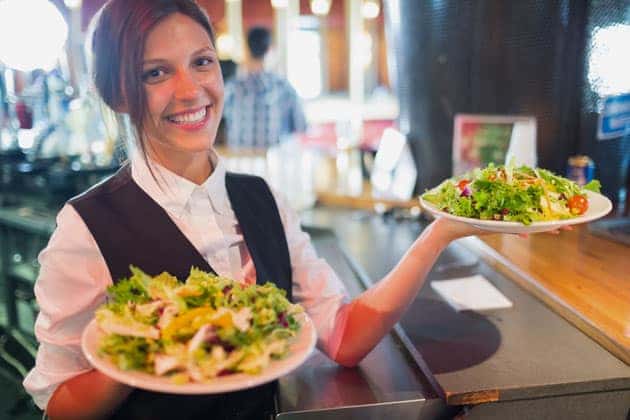 This year, the California-based burger chain In-N-Out Burger beat out Google and Facebook as one of Glassdoor's best places to work. Here are just a few anonymous employee reviews on In-N-Out Burger:
"People are genuine, intelligent, diverse, hard-working, honest, and overall good human beings. Leaders are amazing mentors who focus on serving others, and simply love all people."
"Flexible with work hours, genuine managers, real growth. You have meaningful meetings and several opportunities to move up in the company, the managers are the best managers I've had in my life, and I've learned many lessons from them. It's insane how this is a fast food job but has corporate level morale and room for growth."
"Great company to start off your career track. They treat their employees very well and the coworkers/boss are nice, motivated and friendly. The pay is fantastic for the food industry and the title looks great on your resume."
When trying to gauge your company's credibility, the "cons" are often a big eye opener or learning moment for leaders. In the same positive review, an In-N-Out an employee writes, "I don't really have anything bad to say other than the almost cult-like culture. If you're into it, then you'll REALLY like it. Otherwise, you'll feel extremely out of place…"
"Can be really busy, so it's hard to get a break" and "very demanding physically and long hours" are also feedback worth closer examination. Burnout is a very real fear for employees nationwide, so building a culture that values their life outside the workplace makes for a healthier workplace, and thus a more productive one.
The overall goal is to create a setting where your company can effectively solicit honest employee feedback. Does your employee review process have a solid structure that results in well-thought-out input, goals and plans? When's the last time you've put together an anonymous survey and asked your team meaningful questions about the work environment they're a part of and the goals you're all working on together? What did you accomplish and learn on your last team-building outing?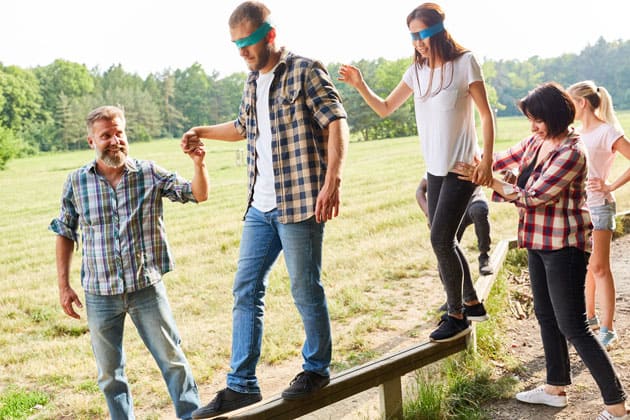 Your employees and their responses to the systems and leadership in place are the best indicator of your cultural climate and if it's a place where people feel safe and are willing to grow.
Who's got it going on
As marketers for small to large catering companies and venues across the United States, we see all kinds of leadership styles, and this has a direct impact on a lot of the work we do together. As many business-to-business companies realize, it's always a good idea to identify early on what work cultures align to yours.
This is where having a strong value system comes in handy. It helps your team more easily recognize what kind patterns of behaviors work and don't. Generally, business tends to operate more effectively for everyone involved when there is a mutual understanding of respect and trust.
Netflix recently started this fun online culture deck trend as a means of communicating their culture to new and current employees, customers and partners.
Our team is fortunate to have worked with some outstanding cultures, which not only allows us to do good business together, but it also sheds some light on employee growth and the kind of workplace we strive to create.
Proof of the Pudding is an example of a company with a strong set of value-driven behaviors that connects well with team members, partners and clients. They came to us in need of a website that shows off their biggest strength—their culture. From their chef ownership to their leadership in food service management to clearly defined value statements, AKA "Proof points," like "achieve more today than you did yesterday" and "express yourself and promote your ideas," it's no wonder why they've created a contagiously positive atmosphere with a high level of employee engagement.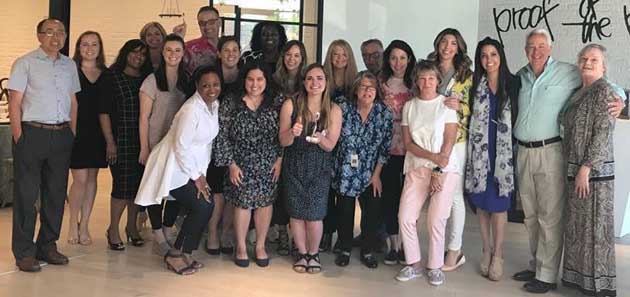 Simply Fresh Events is another company we've had the pleasure of getting to know who we've realized is a company with values and behaviors that align with ours. The company is a big proponent of employee satisfaction and creating a workplace that values feedback and encourages growth.
In getting to know their team, one of their event coordinators told us how she found a culture that resonates with her after working for 20 years in the restaurant business:
"Many of us who work in food service end up in workplaces that are not always positive. It's easy to become cynical. That's the energy I came out of. When I started working for Simply Fresh, it wasn't long before I was turned around. Now, I have an incredible support network. It was easy to get infected with my workplace's positivity. This naturally leads to client interactions that are high energy. It's nothing like I've ever experienced before."
Simply Fresh is also an example of a culture that makes it a point to reach outside the business' walls and strives to make an impact in the larger D.C. community. The company is not only a leading catering provider in disaster relief, but it also supports nonprofits throughout the area connected to causes the team cares about. And they talk a lot about their sustainable business efforts geared toward leaving a smaller environmental footprint.
Sugarsnap Catering is a good example of a company dedicated to providing for their community at large and remaining true to their roots. Their farm in Burlington, Vermont allows them to understand the value of using sustainable ingredients and supporting local businesses efforts. We are beyond lucky to work with such a loving leader and savvy business partner like Abbey Duke who works tirelessly to create a business that people want to work for and leaves a lasting impact.
Workplace philosophy is a starting point
When it comes to successful cultures, many companies pull from their own secret sauce, or business models that help guide their workplace ethics. A few of the businesses we partner with are a part of the Great Game of Business school of thought, which is based around the management style that ascribes to open-book financials and employee-first philosophy.
Our own small but mighty team is a part of the Small Giants Community, which exists to identify, connect and develop purpose-driven leaders.
Keep in mind that not every philosophy works for everyone. And all of this is barely a scratch at the surface of a very loaded topic. Oftentimes it's just a starting point for work that can only be done with your unique group of developing professionals. If you listen closely enough, your employees will often dictate what works and what doesn't.
To truly be a values-driven company with thoughtful leadership, you're ultimately open to new ideas and deeper understanding of what it means to be human. People are why so many of us are in this business, so it should come as no surprise as to why this should be the end goal.
Who's your team? What do you value? What does a values-driven culture mean to you? We'd love to hear about it!
More articles you might enjoy: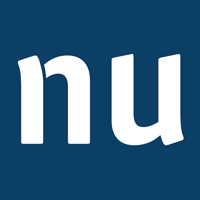 Meet Nuphoriq
Nuphoriq is a marketing company for caterers and event venues. And we're fun to work with! We work alongside everyone from family businesses to the Leading Caterers of America and partner with organizations like the ICA, LCA and Catersource.