Culture
Take Care of Your Team and They Will Take Care of Your Business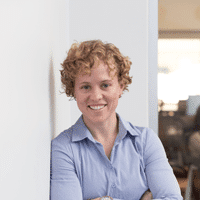 by Erin
They say that if you truly love what you do, it won't feel like a job.
I wonder if the person who first said that owned a business. My guess is they had no idea what entrepreneurship is all about.
Every entrepreneur I know loves what he/she does. But while we love what we do, sometimes it feels like we're in this alone.
We don't just feel the weight of our own mortgage and children's college tuition on our shoulders—we carry the weight of each and every team member on our shoulders too. And no matter how much you love what you do, that stress and overwhelming responsibility will remind you, every second of every day, that this is indeed a job.
The responsibility of an owner never goes away.
That's life and that's what we signed up for. But what you don't have to do is be all alone at the front pulling your company forward. A great team, a fully engaged team, will make it feel like you are all next to each other, pushing the company forward, together. Having a great team sounds like an amazing idea, but the tough part is making it happen. It seems like there's never enough time in the day to get everything done to begin with, let alone spend time and money on non-revenue-generating things. Trust me when I say it's worth it.
If you take care of your team, they will take care of your business. So the question becomes, how do you make sure you're taking care of your team? The answer to that lies in your culture.
Culture is everything
Your culture is the character or personality of your organization. It's the environment you create for your team.
We spend a lot of time on our culture at nuphoriq, and I've seen first-hand the difference it makes. It makes the team happier, reduces my stress, increases my happiness, improves the quality of our work and increases our profitability.
Here are 5 ways we work on our culture at nuphoriq.
1) Find your purpose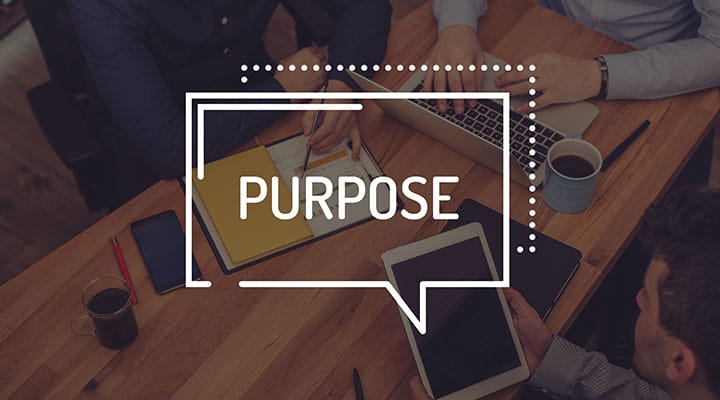 Why are you here? Why do you, and your team, show up to work every day? What's your promise to your customers? What is your purpose? These are the questions you have to answer before you can begin to work on your culture. Knowing the why helps everyone understand how they can contribute every day. Your purpose will set the tone for your culture.
At nuphoriq, our purpose is to build a marketing company that people can truly love.
One simple statement encompasses every aspect of our business. We care about making people happy. We want our partners, our own team members and our clients to love us. This means when it comes to our culture, we spend a lot of time on our own individual happiness and creating a happy, healthy work environment.
When creating your purpose statement, it's important that it is: short and to the point, inspirational and deeper than what you do.
2) Live and breathe your values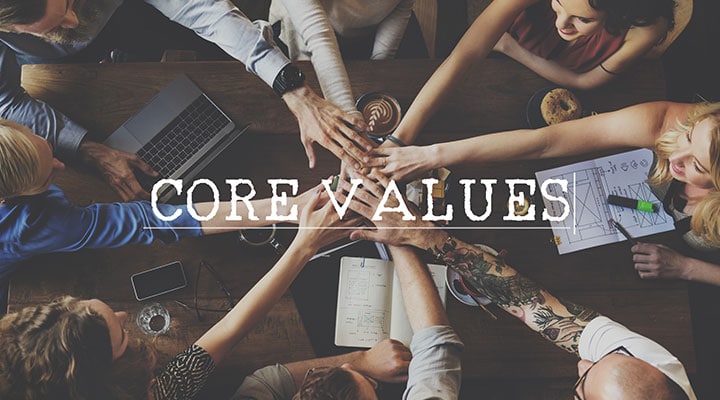 Core values are another essential element of our culture.
Core values are promises to each other and to our clients of how we are going to act.
These values help us all understand how we can live our purpose. We recite the values before our meetings and frequently bring them up in conversation. We're always looking to call each other out on these values, both when we are living them and when we are not living up to them.
Something we have recently done with our values that has made them an even bigger part of what we do was assign behaviors to each one. We discovered that while everyone wants to follow the values, we don't always know how to. Listing behaviors that define each value will give your team a roadmap to follow on how to live the culture.
Let's look at our second core value as an example.
Value: Choose Your Best Self
Behaviors:
I am conscious of how my mental, emotional, physical and spiritual life affects my day-to-day happiness and productivity.
I frequently check in with myself: taking personal time if needed so that I can approach my work with energy and positivity.
I practice activities and develop habits that will improve my mind and body.
Defining your values with behaviors will help your team know how they should be acting on a daily basis in order to be in alignment with your culture.
3) Give everyone a voice
Defining your purpose and values will help your team understand where they are going and how they can help you get there. Setting them on the right path isn't enough, however. It's important to give them a voice. Give your team an opportunity to share their thoughts and opinions in different channels and then encourage them to speak up.
Giving your team members a voice, however, doesn't mean giving them what they want every time. So don't panic! I've found that people don't need to get their way. Instead, they just want to know that they are being heard.
There are various ways to encourage communication and to provide channels for your team's ideas to be heard. Here are a handful of the ways we do just that:
Monday meetings. Our Monday meetings ensure that no matter how busy we get, we stay connected as a team. Each team member shares what their current energy level is on a 1-10 scale, and then shares how their weekend was. After the individual shares, we dive into general business issues. We make sure we bring major business issues to the table for everyone to weigh in on. That allows us to get their opinions and broaden our viewpoint on the issues, and it also gives them a chance to impact the business strategy.
Weekly survey. We send out a one-question survey every Friday at 10:00 am. This question could be related to our values, the team, the office environment, or just for plain fun. We then discuss the outcome in our Monday meeting. This provides the team a chance to share their opinions and gives me the opportunity to gain more insight into how everyone is feeling. Here are a few of our most recent survey questions:
Which one of our core values do you feel most connected to today?
How many days in the past week did you wake up happy?
Who do you think is going to bake the best cookies for our party?
How do you feel about your workload this week?
Financial transparency. At nuphoriq, we play the Great Game of Business, which is a form of open-book management. Open-book isn't just about opening your financials to your company, it's about responsibility, ownership, results and growth. With proper training and knowledge, all employees of your business start to act and engage just like the owner or leadership. We fully engage with our employees by teaching them the workings of our business and the financial literacy needed to understand our books. With this knowledge, everyone begins to be able to make decisions that impact the business on a daily basis; everyone gains ownership on the outcome. The heart of The Game is very simple: the best, most efficient, most profitable way to operate a business is to give everybody in the company a voice in how it's run and a stake in the financial outcome—good or bad. The ultimate goal is to create a "business of business people" who think, act and feel like owners.
4) Have fun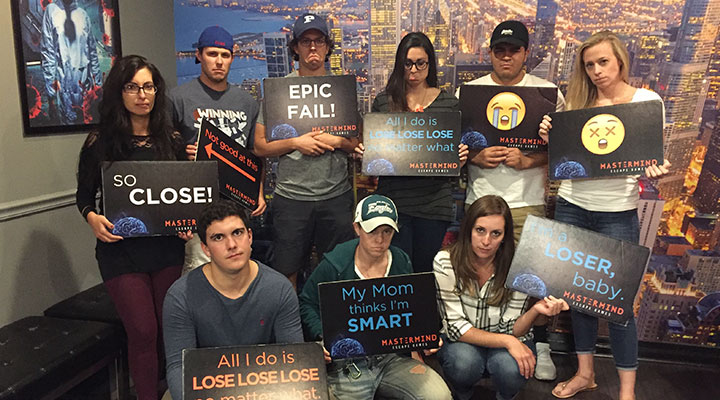 It can be easy to cut out the fun activities when you're busy. There never seems to be enough time or money to make fun, non-work-related functions happen. But we've found that if you don't spend your time and money in this area, you lose efficiency and profitability in others. Here are some of the ways we find time to spend together that don't have to do with work:
Daily lunches. We eat lunch together as a team every day from 12:30 pm to 1:00 pm. The office shuts down and we sit together and chat. This gives everyone time to bond and get to know each other better on a personal level.
Book club. We recently started to read non-business books together. The first book we're reading is called The Gifts of Imperfection by Brené Brown. Reading and discussing books like this is helping all of us further develop our emotional intelligence and helping us better understand each other. It's giving us the space and means to grow as individuals, which is a big part of our culture.
Team outings. Once or twice a year we'll get out of the office together to have fun. These are the activities that nobody forgets and everyone will talk about for years. We still laugh at the escape room we failed miserably at (insert picture). Everyone likes to have fun, and doing so on the company dime and time removes some of the barriers to being able to spend time together.
5) Celebrate your wins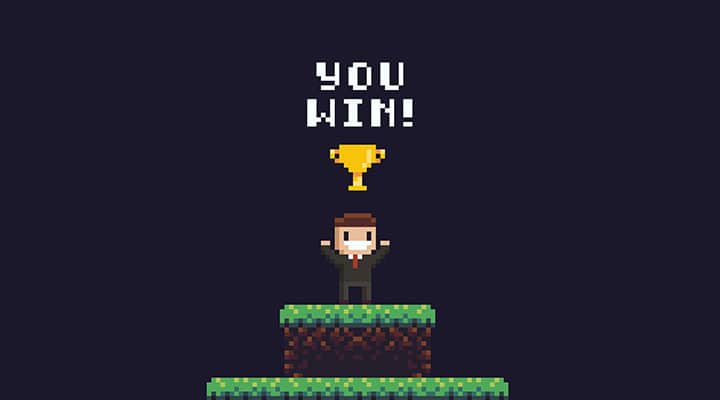 Everyone wants to feel important. It matters so much that 9/10 people prefer praise and recognition to a monetary reward.
The key to encouraging praise and recognition is to give it a home. With busy schedules and segregated offices, it can be difficult to remember to praise people, and even more difficult to do so in a way that everyone can see.
We've tackled this issue through our instant messenger, Slack. We created a "Wins" channel that allows everyone to post exciting news and recognize other people. We post everything from waking up early to run before work to successes our clients have to completing large projects. This channel allows us to recognize and praise each other and helps us not get lost in the day-to-day grind.
Now It's Your Turn
There's no right or wrong way to build your culture or focus on employee engagement. What works for us may not work for you. In fact, odds are, it won't. I wanted to share with you some of what we do in hopes that it may spark some ideas on what you can do with your team.
But just remember this. You are not the most important piece when it comes to reducing your stress. It's your team. They make your business run, and when fully engaged, they remove tremendous pressure from your shoulders. They help you see the obstacles in your path up ahead and brainstorm solutions as to how to get around them. They make sure you're putting out your best possible work and holding true to your brand promise. They push you to be a better human being and make sure each day is fun and full of joy.
Building a fully engaged team and maintaining a strong culture takes consistent effort, but it's worth it. There's no better time to focus on your team and your culture than now. Use this month to brainstorm and lay the groundwork for building your culture. And if you need help, we're here to provide guidance or be a sounding board.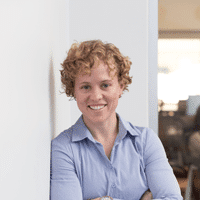 Meet Erin
Erin is the CEO & Co-Founder of Nuphoriq. Her unique perspective is the product of having grown up in a family of successful business and catering entrepreneurs. Chicago-based Tasty Catering (where Erin also serves as a Leadership & Advisory Board Member) has provided her the environment and foundation to truly flourish as a thought leader in the space