Catering
Helpful Resources from Our Catering Industry Friends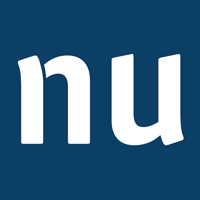 by Nuphoriq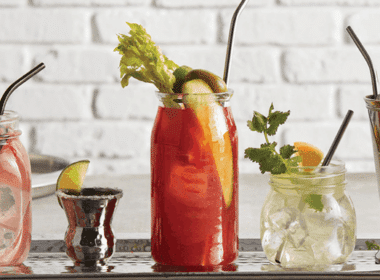 In the catering world, it's easy to get caught up in day-to-day operations and the struggles that come with them. Though the hustle and bustle is what many of us enjoy about our work, it's important to take a second to connect to other professionals who are experiencing similar challenges. Groups like the ICA give us the opportunity to pick each other's brains and discuss best practices.
It's also important to note that this industry is changing fast. There are so many solutions out there—whether it be scheduling software or project sharing platforms—that have been created to make caterers' lives easier. We reached out to a few of our industry friends, who shared a little about what they do and how they can help with your catering and events business needs.
International Caterers of America
ICA is an educational resource that encourages peer-to-peer relationships and idea sharing between catering professionals. They are a great partner of ours! Recently, we collaborated to publish the most comprehensive report on catering industry statistics available.
The nonprofit organization dedicates itself to providing education, mentorship and resources to professional caterers while promoting the profession to clients, industry members, vendors and the public. They offer publications, seminars, workshops and demonstrations throughout the year.
Join the premier caterer's association and learn from the best in the industry.
Here's a list of all the exclusive ICA member benefits:
ICA Facebook Roundtable: Connect with over 1,700 caterer members who are available 24/7 to answer your questions.
ICA Learning Lab of Online Resources: ICA has tons of resources in the following categories: Beverages, Human Resources, Venues, Technology, Marketing, Sales, Interns & Mentorship, Operations and Culinary.
ICA Webinars: Free monthly webinars on timely topics from ICA members delivered in 30-minute increments with Q&A from participants. Bonus: All webinars are recorded and archived on the ICA website for you to enjoy!
Workshop & Networking Opportunities with ICA Members: Receive discounts on Catersource & Art of Catering Food for you and your staff. You'll also be invited to join ICA workshops across the United States throughout the year!
Group Purchasing Program: Join the largest purchasing program in the country with over 5 BILLION DOLLARS in purchasing power. No contract and no fees.
ICAEF Scholarship Eligibility: As an ICA member, you can apply for full scholarships to attend Catersource & Art of Catering Food. Scholarships also include a stipend for travel expenses/hotel accommodations.
ServSafe Training Program Discounts: ICA members receive discounts on ServSafe Manager, ServSafe Food Handler and ServSafe Alcohol training classes.
ICA Membership Directory: As a member, you have complimentary access to the membership directory, so you can connect with other industry leaders.
Curate
Curate is an end-to-end event management solution that handles everything from proposals to event preparation. Florists, caterers, rental companies, venues and other event professionals have saved time and money by implementing Curate into their businesses.
With five-star reviews, free training and regular feature updates, Curate is a time-saving and profit-driving tool for event professionals. Plus, they make it easy to start using the software with free onboarding sessions and inventory uploads.
We recently connected with Curate at Wedding MBA and were excited to see them in their element, connecting with event professionals across the country.
PartySlate
PartySlate is a marketing platform designed specifically for leading event professionals, allowing you to showcase your work, build your brand and drive more leads. From birthdays to fundraisers and weddings to mitzvahs, event professionals can use PartySlate to connect with brides, grooms, social hosts and corporate event planners actively planning their next large-scale event.
Over 5,000 leading event professionals and venues currently share their work on PartySlate from across the country. The company has a short application process, or you can contact them, and they will build a profile for you.
Event Source
To start an off-site kitchen, you must begin with a solid event rentals base. Event Source consistently delivers chefs' favorite kitchen equipment to events in the Midwest and Florida. Whether you need a dozen deep fryers or just a few kitchen tongs, you'll get professional quality and award-winning service on loan from Event Source.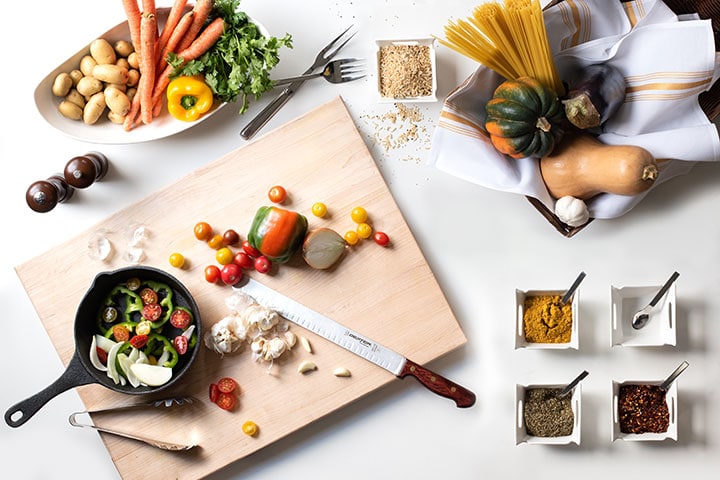 Nowsta
Nowsta is an all-in-one staff management platform built specifically for the events industry. It helps caterers save time and money by helping you schedule shifts, track hours and run payroll in a fast, efficient way.
You don't have to worry about double booking staff with the help of conflict notifications. The management tool also allows you to see availability ahead of time and fill last-minute openings quickly by notifying qualified workers about open shifts.
Lisa Richards
Lisa Richards is part of the Certified Catering Consultants, a group of experienced caterers who coach, consult and support caterers of all sizes. She excels in working with family businesses and catering companies who want to put a solid structure under their business to continue to grow their revenue.
With over 30 years of catering experience, she can talk any language, be it kitchen speak, warehouse jargon or sales. Lisa offers a winning formula for the thoughtful hiring and building of a successful team. Taking a very hands-on approach to sales, her process of goal setting, goal measuring and reporting systems is an industry standard. Lisa's pipeline development and client relationship management systems have provided companies of all sizes with the tools to develop and keep life-long customers and a steady stream of new business referrals.
If you are an owner who feels stuck and are looking to try new things to become unstuck, reach out to Lisa.
Customized Culinary Solutions
Customized Culinary Solutions pulls from over 30 years of catering production knowledge to help culinary professionals redesign and implement efficient systems. They offer expert guidance to caterers and other food business professionals interested in streamlined solutions that save them paperwork, labor and hours of frustration.
They partner with you on proposals, menus, computerized recipe management, catering software setup and any customized projects you want to bring to life and help you maximize your profits. Receive on-demand training and support every step of the way from this dynamic team.
Fulton Market Consulting
Jennifer Perna started Fulton Market Consulting after developing an event experience and sales management portfolio for over 25 years in the Chicago catering and events industry. The company provides consulting, mentorship and coaching for professionals in the hospitality industry, as well as all organizations that need a fresh audit of their sales, business development and management practices.
Vanessa Joy
Vanessa Joy is a New Jersey-based photographer with over 18 years of photography experience specializing in weddings.
We recently connected with Vanessa at Wedding MBA in Las Vegas. She sees Wedding MBA as an industry staple with a lot of takeaways to help your business flourish. Vanessa advises fellow wedding professionals to take whatever you learn and apply it to match your brand and business.
Her free e-book, 9 Secret Ways to Brand Your Business, is available online.
Meryl Snow
Meryl Snow helps catering and special events professionals reach their goals and increase sales using laser-focused training techniques. She's spent the last 28 years in the industry as co-founder of Feastivities Events, along with its subsidiaries OffShoots Decor and Philadelphia's Picnic Company.
Meryl's philosophies have helped her reach success in her own business and for many other companies, trade organizations and universities that have benefited from her advice. As a senior consultant for Catersource, she has worked throughout the U.S. providing coaching and training services for a wide range of clients.
Caterease
Caterease is a full-featured catering and event planning solution that has all the tools you need for the business you have today and the business you want tomorrow. If you're interested in learning more, visit them online or call (800) 863-1616.

American Metalcraft
American Metalcraft specializes in products for fine dining, catering and buffet service for restaurants, hotels and resorts. They can elevate your creations, helping culinary professionals offer show-stopping meals.
In 2019, American Metalcraft is introducing over 300 new products, expanding their mealmine offerings and adding to the best-selling Crave and Naturals collections, as well as launching a vintage china-inspired dinnerware line that's absolutely stunning.
Stay tuned for new product announcements online or join their newsletter for weekly updates!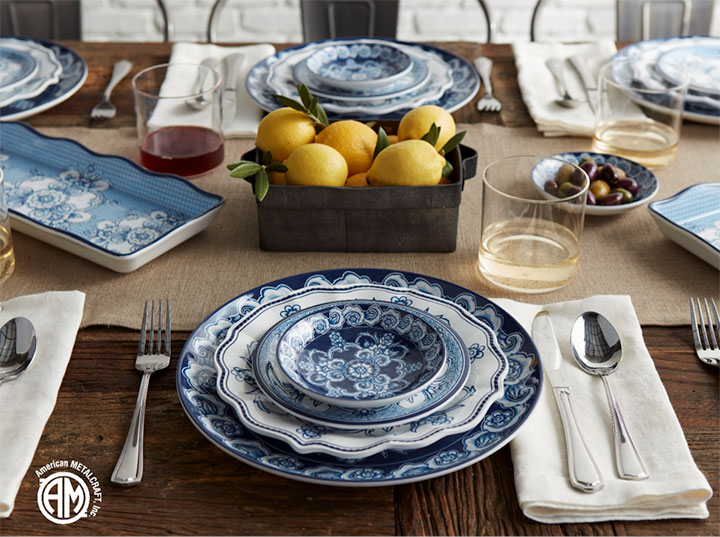 ~
We hope these resources have inspired you to tackle your business' challenges head-on. Remember that there are many people in this industry who are willing to help! If you want even more industry resources or to talk about different initiatives, be sure to contact us!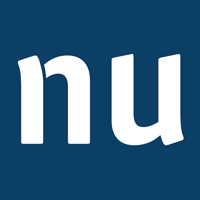 Meet Nuphoriq
Nuphoriq is a marketing company for caterers and event venues. And we're fun to work with! We work alongside everyone from family businesses to the Leading Caterers of America and partner with organizations like the ICA, LCA and Catersource.