Marketing
6 Holiday Marketing Tactics for Your Catering Company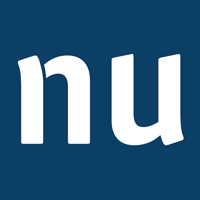 by Nuphoriq
When do you typically start planning for the holidays?
The dog days of summer are here. For many of us, it's the heart of picnic season, and the grills are on full blast. But the blistering heat and humidity also mean that it's time to start planning your catering company's holiday marketing campaigns—right now!
Successful holiday marketing takes time and careful thought. It's about more than just matching holiday marketing trends. It's about setting them yourself. But the sooner you start planning and promoting your catering services for the holidays, the better prepared you'll be to adapt and dictate to the market as it emerges.
We suggest using an integrated marketing approach. This means taking advantage of several different channels to reach your target audience. Here are six tips that you can use in marketing your catering company for the holiday season.
1) Holiday Landing Pages
Landing pages are designed to capture website traffic for a particular area of interest within your catering business. They are immensely useful because they can be designed around any promotion or strategy area and function to boost sales there. You can make a landing page for:
These pages put everything in one spot that people would need to plan (menus, venue information, décor ideas, etc.). Here are a couple examples of holiday catering landing pages we've built that might inspire you to explore this option further.
2) Holiday Sample Menus
Assembling sample menus of your most mouthwatering holiday dishes and then sharing them through email, blogs, your website and social channels can yield some very welcome positive returns.
3) Holiday Blog Posts
Content marketing always has a purpose. Your blog can also showcase past events, educate clients on catering best practices or even target new search terms to boost web traffic. Examples of blog types include:
Promoting Off-Season Holiday Parties: A post to address the common catering issue during the holidays of squeezing too many events into a short time frame.
Search Traffic: A post used to boost rank and appear higher in Google searches for prospective clients during their event planning research.
Showcasing Partners & Venues: A post used to highlight venues and high-profile vendors with whom your catering company frequently collaborates on holiday events.
Event Spotlights: A post used to showcase your holiday party skills by telling the story of past events.
4) Social Media Promotion or Ads
Think about your social media presence like the circulatory system in the human body. If your website is the heart, then your social media accounts are the veins that distribute your content.
Once you've created your sample menus and blogs, you'll want to run a social media campaign to get more people to view them and inquire into your catering services. This is what makes an active and relevant social media presence so vital. Take the time to research relevant hashtags, which represent conversations around different catering topics. You can even start your own branded hashtag around a catchy idea for the holiday season on outlets like Twitter and Instagram to drive the conversation and put your clients in contact with each other. One example was Coca-Cola's #TasteTheFeeling 2016 holiday campaign.
5) Email Marketing
Email marketing is another more direct way to increase traffic and inquiries into your holiday catering services. Email campaigns maintain contact with existing clients who might be interested in using your catering services again for another event later on down the line.
Check out these examples:
6. Public Relations Initiatives
As a caterer, it's imperative that you communicate your holiday catering expertise. You are THE holiday entertaining expert. A credible way to showcase your knowledge is by contributing to local and national media outlets. Here are a couple examples:
There are countless imaginative ways to apply these tips to your business and help you prepare for the holiday catering season. Their deployment will vary depending on things like your location and your market. But the key is showing a sense of urgency. The sooner you start researching best practices and having these discussions, the better prepared you'll be to tackle the upcoming holiday catering season.
Don't forget: our team here at nuphoriq is here to help with all of these initiatives and more. Give us a call at 847.709.2799 or contact us online to talk about your holiday marketing campaign ideas.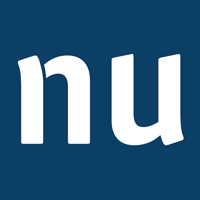 Meet Nuphoriq
Nuphoriq is a marketing company for caterers and event venues. And we're fun to work with! We work alongside everyone from family businesses to the Leading Caterers of America and partner with organizations like the ICA, LCA and Catersource.
More posts you might like