Marketing
How to Increase Your Advanced Bookings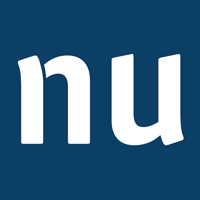 by Nuphoriq
Have you ever suffered from a "slow" season? Does your sales team struggle through certain periods of lulls?
Of course—you're a caterer. We all do!
If you're a northerner, then January, February and March are the hard times. If you're constantly in the heat, it's those peak summer months when no one wants to have an event outside.
And no matter where you are, you know that any time a major holiday ends, so do your events.
What can you do during those slow times to keep your staff not only working full-time but actually being productive?
Turbocharge Your Slow Season
Most caterers tell us that their staff's biggest concern is having enough work to stay fully employed during the slow seasons. When that's your staff's largest worry, it becomes a major point of concern for you, the employer, as well.
Sales staff might enjoy the lull after the holiday season, but after a few days of low activity, the calm after the holiday storm can get dreary quite quickly.
The worry starts to put a drain on your staff's morale—and on your financial statements.
The best way to keep your staff busy during slow times is to increase advanced bookings.
Advanced bookings not only keep your sales staff productive but also engage your kitchen and event staff, who will have to work on preparing for the next influx of events (which you can predict if you properly book in advance).
It's a nice little circle—your sales staff books more events earlier than usual, and your operations staff prepares for those events. That could mean menu development, equipment procurement, theme preparation, hiring of more part-time staff, etc.
Everyone is working!
But, you might be thinking, if it were that simple, wouldn't all caterers be doing this already?
In today's market, booking in advance isn't as easy as it used to be.
So, the issue remains: How can you increase your advanced bookings?
3 Ways to Increase Advanced Bookings That You Haven't Tried
1. Offer a Time-Sensitive Personal Incentive
This is especially applicable to wedding catering. Promote an offer that provides some kind of discount for booking your wedding catering so far in advance.
To make this idea even more unique, pair it with your tastings.Most tastings happen well in advance of a wedding date.
Couples shopping around for multiple caterers often participate in a variety of tastings. Offer a discount or value-add to those couples who participate in a tasting with you.For the couple that was mulling over that minor upgrade:
Book your event within 14 days of this tasting and receive a champagne toast at no charge!
For that couple you know is shopping around with other preferred venue caterers:
"Love what you just tried? Book your catering with us today and we will upgrade your linens, chairs or centerpieces at no charge!"
2. Get Emotional
Today's consumer is much more concerned with giving back and buying responsibly than ever before.
The catering industry has yet to really capture this consumer trait, which is becoming more and more prominent as younger generations move into catering purchasing roles.
Charitable business practices are one of the things that will capture these younger generations, which, by the way, are conveniently at the age where they are getting married, accepting jobs as executive assistants and becoming human resource professionals—all roles largely responsible for booking/requiring catering.
Wrap a give-back component into your advanced booking offer that appeals to this type of individual.
Sign your contract six months in advance to donate a portion of our proceeds to our local food pantry.
If you just catered an annual event like a company picnic or holiday party, offer them a nice discount right then and there that benefits the company in some way.
"Did you have fun? Book next year's event before the end of this month and we will donate 5 percent to your company's favorite charity."
3. Use a "Scare" Tactic
We've seen these used successfully to some extent.
In most cases, it's a "book now before prices increase" message to your clients. So, what's so new about this idea? Instead of threatening to increase the prices, offer all price windows up front and position them as a discount, rather than a price increase.
Example:
Like to plan in advance? So do we!
6 months from your event date: $23.95 per guest
3 months from your event date: $24.95 per guest
1 month from your event date: $25.95 per guest
Do What Works for You
Each of these tactics should be modified to best fit both your market and your company.
In fact, we recommend looking at both very carefully to make sure you can tailor your message to create the largest impact.
Obviously, your offers have to make financial sense for your business, but if the message doesn't appeal to your target market, then all the promotion in the world won't get your clients to book any more in advance than they already do.
Save your staff the added stress of planning and producing events during the same season.Help remove the worry of not enough work during the slow times.Spread the love throughout the whole year by increasing your advanced bookings.
Have you tried a particular tactic that worked wonders for your company? Share your experience with us below!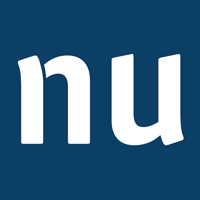 Meet Nuphoriq
Nuphoriq is a marketing company for caterers and event venues. And we're fun to work with! We work alongside everyone from family businesses to the Leading Caterers of America and partner with organizations like the ICA, LCA and Catersource.