Social Media
Meaningful Ways to Make the Most Out of Social Media in 2019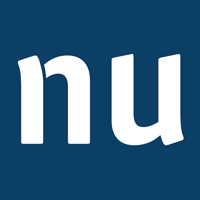 by Nuphoriq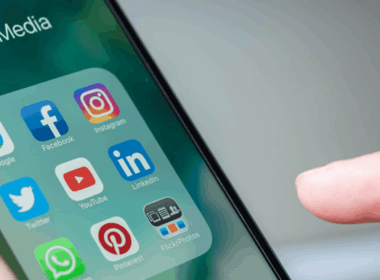 With more and more internet users engaging on social media every year, brands across all industries need to find more meaningful ways to connect with their customers. With all the latest versions and add-ons of our favorite platforms and apps, it may seem almost impossible for busy caterers to keep up with trends and current technological breakthroughs.
In recent years, we've learned that because of the sheer volume of content out there, customers are craving quality more than ever before. Marketers are now appointed with the task of finding "authentic and dialogical ways of communicating with their customers." This, as opposed to "one-sided marketing communications revolving around collecting masses of user data," will help create more value for customers.
As social media marketers for the catering industry, we find that the relatable subjects of our posts aren't hard to find. Catering is about relationship building. The real, humanizing content is already there. You live and breathe it every day. But communicating your brand and what you stand for via social media is a strategic process that takes time to build. In this post, we discuss some important factors to consider when it comes to your brand's social media marketing:
Which platforms are best for brand building?
A majority of social media users prefer to interact with their favorite people and brands via Facebook and Instagram. Every day, 2.23 billion people log onto Facebook. Instagram, the social platform that Facebook purchased back in 2012, recently hit a whopping 1 billion users.
We've found that most catering company followers are on Facebook and Instagram. They're eager to tag locations, use hashtags and show their photos to the world. As a company, this is why it's a smart business decision for caterers to have a presence on these platforms. But it's not enough to have a presence—you need to be active.
One of the biggest reasons these platforms are so instrumental in branding is because of how visual they are and how visual experiences can be used to create intimacy between brands and users. It's no secret that many people like to engage with the food on their news feeds. This puts everyone in the catering industry in a sweet position. They're not just buying your food but also the way it's presented—in the photos and in the words used to describe the photos.
These platforms also allow companies to deliver timely information to customers. A new menu, an upcoming event, staff openings—they allow you to deliver time-sensitive messages, keeping customers informed and your brand top of mind.
They also allow caterers to test out their ideas. Need a quick answer to a question? Post about it. Want to survey your customers' favorite type of cookie? With Facebook, you can start a poll. With Instagram, it's as simple as asking them in a post, "What's your favorite cookie flavor?" and including an image of the cookies. Another way to do so in IG is to poll in an Instagram Story.
Most importantly, Instagram and Facebook allow companies to form deeper connections with their customers. Providing them with timely updates, asking for their opinions and engaging them with food and design creations you're especially proud of are good ways to build that relationship and establish a presence that is easily recognized.
Using helpful tools to enhance social media experience
The number of social media tools available is nothing short of mind-boggling. In order to execute on a social media strategy, we encourage you to explore the social media tools out there. They can help with everything from scheduling to analytics. Here are some of our favorites:
Planoly
Planoly is an end-to-end Instagram visual management tool that helps brands and influencers manage their content and marketing campaigns for Instagram. It enables users to visually plan out their content, employing a drag-and-drop feature that allows you to easily arrange content before posting it live.
With Planoly, users can view past, scheduled and unscheduled posts, which are presented in a tile format (similar to an Instagram feed). Users also have the ability to add placeholder posts as well as auto-schedule posts.
Hootsuite
Hootsuite is a social media management system that helps you keep track of and manage your social network channels. Facebook, Instagram, Twitter, YouTube, LinkedIn and Pinterest—this tool can be used to schedule posts months ahead of time for virtually every social media platform. It also allows you to monitor what people are saying about your brand and respond instantly. Among many of its other advantages, Hootsuite also has built-in analytics that help you identify statistics like clicks per day, geography of your social visitors, top referrers and most popular links.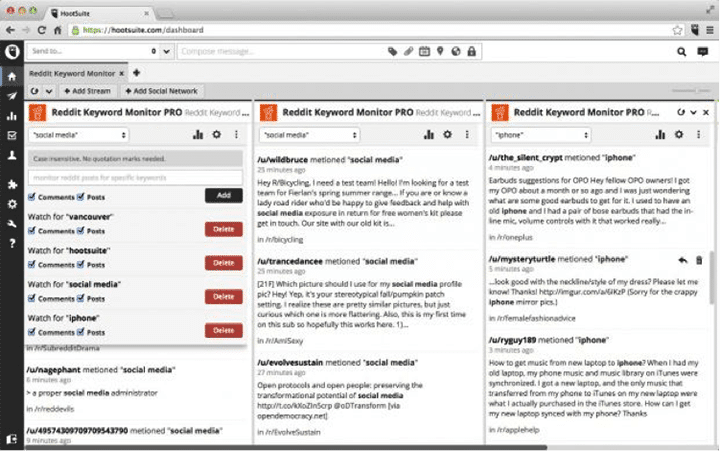 Types of posts
The types of posts that you can create on your social account vary, but the more genuine you are and the more fun you have with your posts, the more people will be able to form a bond with your brand.
It's all about your people
Generally, the more people-focused you are in your posts, the better. Showing people interacting with your services humanizes your brand. Catering, after all, is a people-centered business.
Many caterers will show their employees at work on their social accounts. A culinary artist in action working on his or her latest creation is exactly the kind of interaction a customer might be looking for. Who are the people behind your brand? What do they do? Show off your employees' creations and accomplishments. This not only builds confidence in your team members, it builds customer loyalty, especially if customers have had the privilege of interacting with those team members.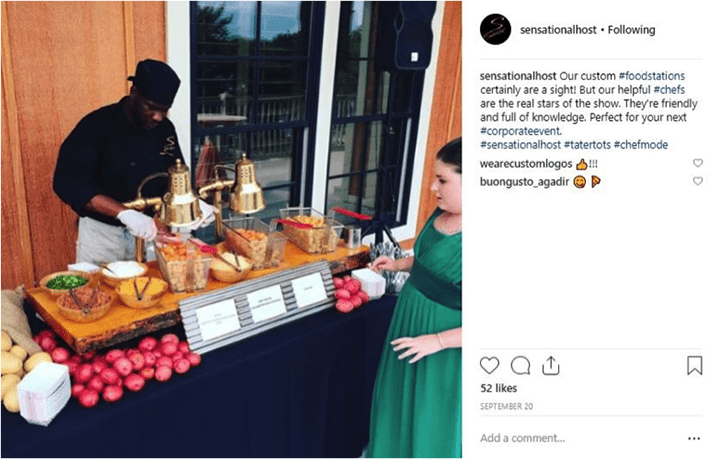 Dazzling event decor and setups
Showcasing your events—table settings, furniture arrangements, lighting, floral and all the beautiful details—builds your brand while enhancing vendor relationships at the same time. With these posts, your followers can get a better idea of the people you work with, what they can do to complement your events and why these particular vendors are important to you.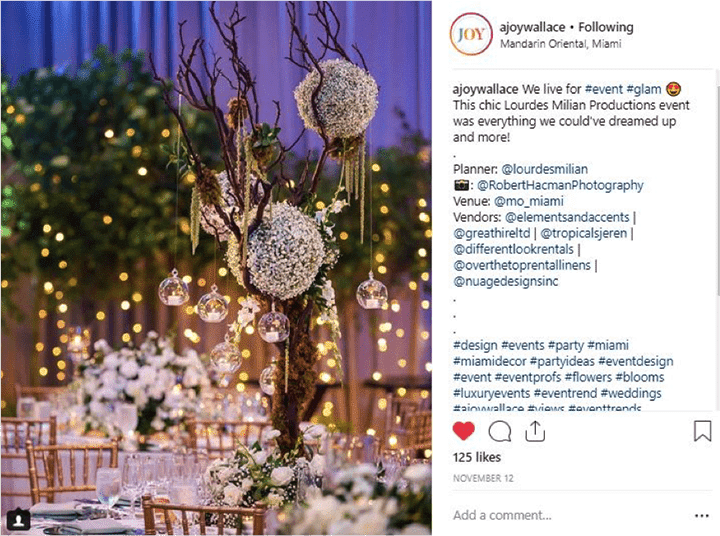 Up close and personal with food
 Show us your food! Customers want to see what's in those chafers. They want to be able to almost taste the roasted garlic in your special sauce. Smell the hamburger cooking on that grill. Up-close food photos are ideal because they show potential customers what you can do with your food. Think of any successful food brand on social media. What story are they telling, and how are their customers engaging in it?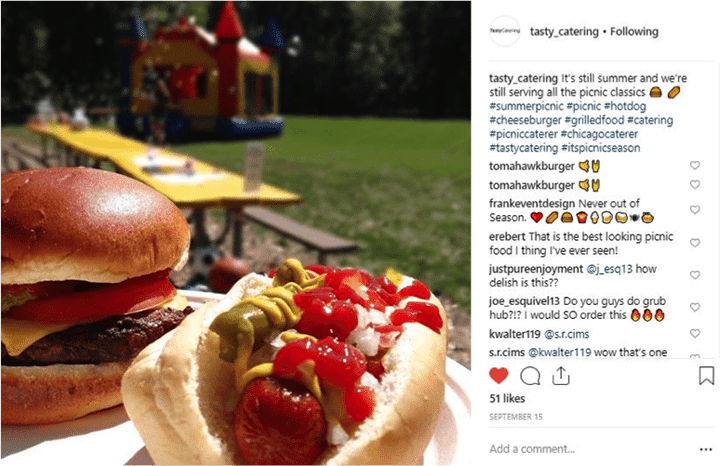 Making the most of graphics
Graphics are essential when it comes to your more promotional posts, event promotions, holiday wishes and more. If you're going to use a graphic for a social post, be sure it's consistent with your brand colors, fonts and styles. And make sure it has just the right amount of accurate information.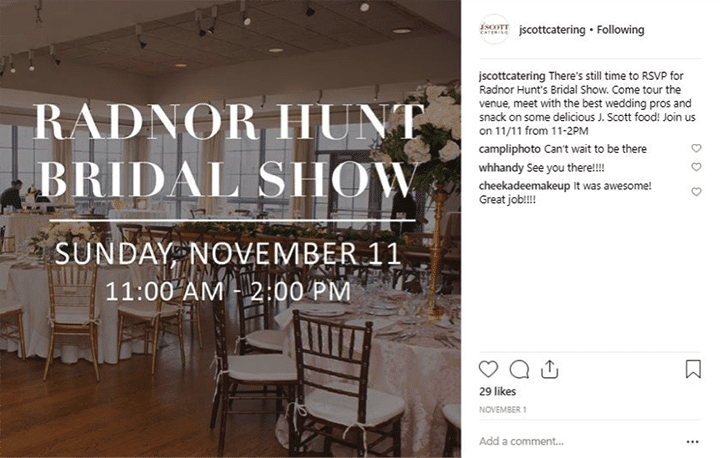 Pro tip: Use video posts whenever possible or when applicable. Videos garner more engagement and gain traction easily. People love videos, but they're picky about them, too. You're going to want to get their attention right away—in the first five seconds, in fact.
Post format
There isn't a set for standard posts, but some posts will gain more traction than others. For Facebook, 40-character posts tend to generate more interaction. Be sure to tag location and other accounts when applicable.
Pro tip: Asking questions drives more engagement
For Instagram, roll with 138- to 150-character posts, and be sure to include hashtags! Plenty of sources agree that since Instagram allows for 30 hashtags, you should use them all. However, some say it all depends on the number of followers you have. If your followers are under 1,000, using three hashtags is a good amount. If you have over 1,000 followers, stick to around 13. It's good to test your account a bit.
Don't forget to tag locations and other accounts when applicable, and always, always give proper photographer credit!
Pro tip: Research your hashtags before you use them! It's easy. Just add your hashtag to the search section on Instagram and see which ones are popular. Create a list of them so you have them handy when you're ready to post/schedule.
Tone and the importance of keeping it consistent
In the current day and age, people tend to engage with brands they feel a personal connection to. And thanks to social media, the question is less "what is your favorite brand?" and more like "who is your favorite brand?"
In caption writing, you remember the tone of your brand. Is it educational? Edgy with a little sass? Is it fun and flamboyant? Is it polished and reserved? The tone should be consistent on all media to make it that much more familiar and recognizable to its audience.
Pro tip: Don't be afraid to show who you are. Oftentimes, it's what will garner a more positive response from followers.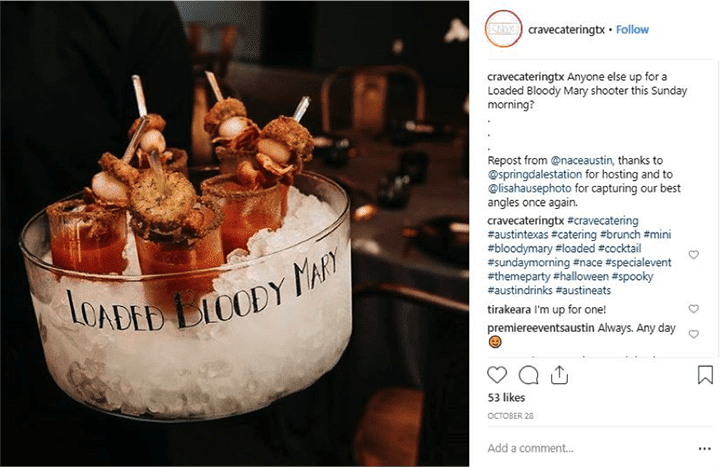 Response time and etiquette
Social media should be looked at as an extension of your customer service. This is why you should always respond to comments, whether they are positive or negative. Take the time to recognize everyone who comments. It shows them that you care about their feedback, and it shows other followers that you take the time to be "there" when someone needs you.
Response time is key! If people are taking the time to message or comment on your content, they should receive a response back in a timely manner. Aim to respond within 24 hours, sooner if possible.
Be sure to stay true to your brand voice while maintaining the human aspect of your response. In the end, remember that people follow people.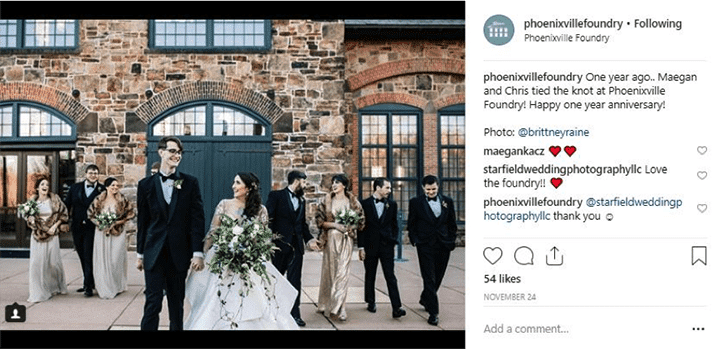 Metrics: what should you be looking for?
Want to know how well your social is performing? The main metrics that you'll want to keep an eye on are engagement, reach, impressions and clicks. If you're keeping track of these metrics, you're in great shape. It's also important to look at your posts. Which ones have received the most likes or engagement? This might give you insight into how you can continue to receive the engagement you're looking for.
Appointing a dedicated social media person and/or company
We understand that not every caterer has the time or staff to handle your social media internally. Tasking someone with social media who is already swamped with other responsibilities is a huge risk that many companies make every day. Sometimes they're successful, other times they're not.
Hiring a dutiful full-time employee to oversee social media is always the ideal scenario for any brand. Other alternatives include outsourcing to a company that understands catering and social media. Alternatively, consider appointing someone on your staff to handle some of the more timely event posts and on-site stories, while said company takes a deep dive into building out your brand and gaining followers.
What to look for in a social media company
If you're interested in approaching a social media company to help you with your social, it's important to do your research so you know you're getting your full value. What is their onboarding process like?
Do they have a dedicated contact person who will walk you through strategy and discuss the frequency of posting and monthly reporting? What will they be able to do for you that's unique? Can they create a stylized look and branding of your posts? It's essential to feel comfortable and ask all the questions you have about social.
We hope that this post has given you a lot to think about in regards to your social media strategy and building your catering brand through platforms like Facebook and Instagram. If you would like us to expand on any of these points, if you need pointers on how to expand your social media presence or if you are looking for a company to help with social media, feel free to connect with us!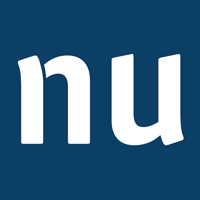 Meet Nuphoriq
Nuphoriq is a marketing company for caterers and event venues. And we're fun to work with! We work alongside everyone from family businesses to the Leading Caterers of America and partner with organizations like the ICA, LCA and Catersource.