Marketing
6 Website Hacks to Increase Wedding Leads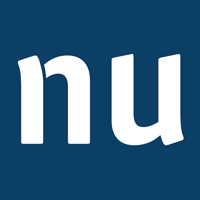 by Nuphoriq
Since we are diving into wedding marketing this month, it makes sense to talk about how you can increase wedding conversions through your website.
You know that your WeddingWire and The Knot profiles direct traffic to your website.
[See which works better in this post.]
But if you don't have a site that is effective converting visits into leads, then chances are your investments with those two (and other) wedding online directories won't see a great return.
After all, what's the point in paying for profiles that direct potential clients to your website, or "online storefront," if it scares away your business, right?
What Your Website Needs to Increase Wedding Conversions
Caterers — we've said it before and we will say it again: design is not as subjective as everyone believes.
It should be strategic and purposeful and it should be created to share content, express your brand and sell your services to the right target market(s).
Here is what you should have as a part of your wedding page design to increase conversions:
1. Photo Galleries
Photos are essential to a successful wedding page. Actually, we should rephrase that. Great photos are essential to a successful wedding page.
We're not talking about pictures quickly snapped from your iPhone, but real, professional photos from a good (read—professional) camera.
More often then not, your wedding couples' photographers are happy to share with you the rights to photos in exchange for a link and photo credit, so don't be shy in asking. The more great photos, the better.—
Here is a checklist of photos that you should consider procuring when building your wedding photo gallery:
Close-ups of couples
Couples enjoying themselves at their receptions
Couples eating, or in front of the food
Guests dining or enjoying passed hors d'oeuvres
Any food stations or unique food concepts
Close-ups of plated food, buffet stations, etc.
Some unique reception ideas
Venues (with a link)
Bar services
Décor and guests enjoying entertainment
For more info, see this guide to getting the most out of your event photos.
2. Real Weddings
These are commonly referred to as case studies, and what these essentially do is show your visitors real weddings (this wording is actually quite important) that you've catered. Knowing, flat out, that the photos a visitor is viewing came from a real wedding makes it that much more simple to envision his/her wedding with you.
For example, take these "real wedding" case studies. When showcasing a real wedding, you should include all of the "big" details at a glance, including a combination (as appropriate) of these categories:
Venue
Guest count
Indoor/outdoor
Season/time of year
Theme
From there, the only other copy you need with a real wedding is the menu and any other details, challenges or cool ideas that you helped create for the couple that showcases your above-and-beyond commitment.
Real weddings should be mostly about the photos. Be sure to include as many photos from the above checklist as you can, especially the unique parts of the reception and nice features — and a link — of the venue (build those venue relationships!).
End the real wedding feature with a lovely testimonial or quote from the happy couple. You could even include a screen shot of a testimonial on your WeddingWire or The Knot profile. That adds a lot of credibility to those words.
3. Multiple Opportunities to Contact You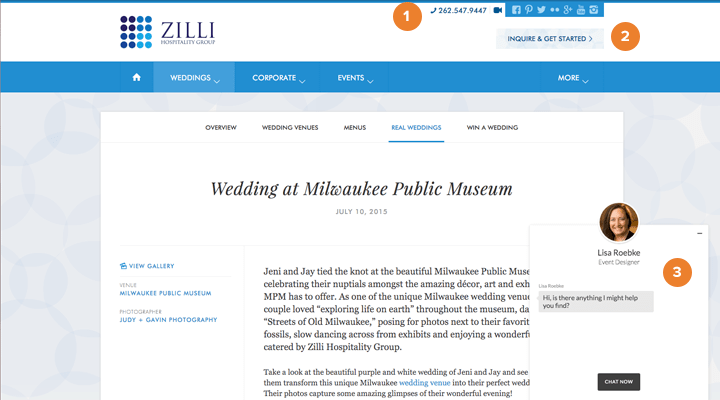 Hook 'em while they're excited! From click-to-call contact buttons at the top of your screen to "Plan My Wedding" buttons at the bottom of the screen, you should incorporate several links encouraging visitors to click-thru to your contact form and/or call you.
4. Wedding-specific Contact Form
All right, this one's a little bit of a cheat because you probably won't have a contact form on your actual wedding page, but you should have an option — whether that be in a drop down menu or otherwise — for your online visitor to let you know that they are planning a wedding and your contact form questions should include questions specific to that.
For example, desired wedding date, if they have already selected a venue, etc. Don't overwhelm the prospect; try to stick with only the essential questions.
(Pssst, here is an entire article on how to increase your website leads with AWESOME contact forms.)
5. Wedding Guide and/or Menu(s)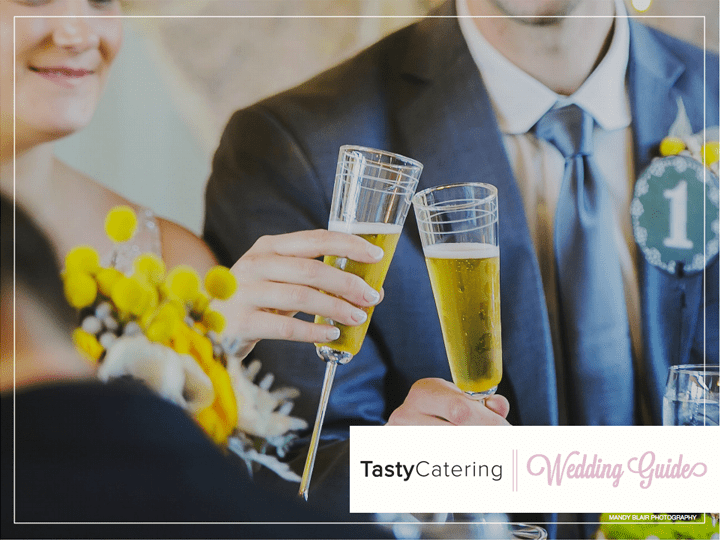 Wedding pages should include some kind of resource to help visitors learn how to plan their weddings with you. A wedding guide — like this catering wedding guide — could include any of the following, based on your brand and services:
Sample menus and/or menu packages
Bar services and/or packages
Sample timelines
Lines of communication
Coordination
Décor, rentals, entertainment and any other services that can be procured through you
Information on your exclusive venues
Really make sure you spell out how simple it is to work with you. No bride or groom wants her/his wedding planning to be complicated. This is a great place to show them how wonderful it would be to be your wedding client.
6. Content and Social Support
Again, this is sort of another cheat because this stuff won't technically go on your wedding page.
If you are a caterer who is looking to grow your wedding business or maintain it as an important part of your business, then you need a content plan (i.e., an active blog) that promotes you as a wedding expert and that can also increase your inbound wedding leads. For example, a wedding post like this from a caterer really supports the notion of being a wedding planning expert.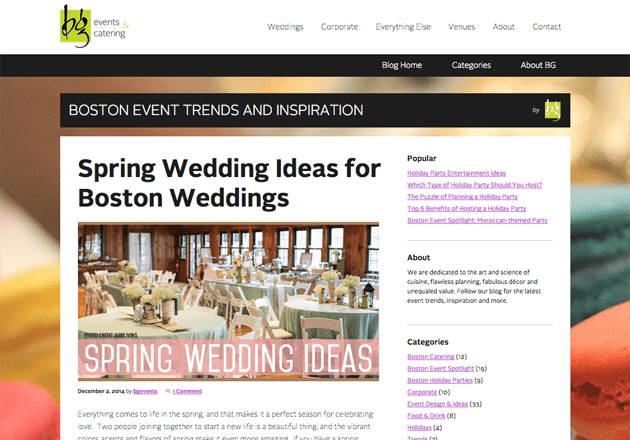 Social support, such as Pinterest (which is one of the biggest ways you can reach brides online for free!), Facebook and Instagram, is an important part of a successful wedding caterer. All of these support the notion that you are a wedding expert. If you do not have these extra forms of credibility, you might find yourself getting some website visits, but not getting the leads.
If you have great photos in your galleries and wonderful blog content on weddings, get that stuff up on social media! You will be surprised how active couples planning weddings are on these sites. You will see some traction almost immediately.
More Articles You Might Like: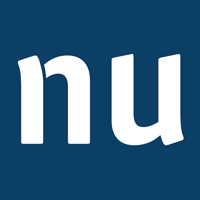 Meet Nuphoriq
Nuphoriq is a marketing company for caterers and event venues. And we're fun to work with! We work alongside everyone from family businesses to the Leading Caterers of America and partner with organizations like the ICA, LCA and Catersource.