Marketing
The Knot vs. WeddingWire — Which Has the Best Return?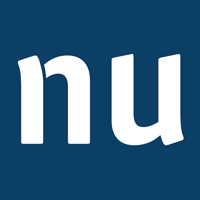 by Nuphoriq
Where should you spend your wedding marketing budget, with The Knot or WeddingWire?
Should you pay for profiles on either site? Which level of profile? Should you advertise?
How can you maximize your return?
Let's start off this article by saying that it's not always The Knot versus WeddingWire.
Both sites have the potential to add value to your wedding business, and both have proved beneficial to many caterers. Many of our clients and caterers throughout the country have profiles on both sites, and they are doing quite well.
That doesn't mean, however, that both sites are always worth the investment.
Especially with so many options from which to choose on each site — levels of paid profiles, advertisement opportunities, email opportunities, etc. — there might be times when you could be seeing little return on your investment simply because your strategy is not effective.
Let's talk about The Knot and WeddingWire and how you can make an informed decision on when and where to invest your marketing budget.
What to Consider Before Paying for a Profile
Before you sign up for a profile — before you even talk with a representative from The Knot or WeddingWire — you should take a long, hard look at your own website.
This is insanely important.
We're not just saying this because we are a marketing company. We're saying this because everything about WeddingWire and The Knot point the visitor — your potential client — to your website.
If your website doesn't convert visitors into leads, you won't land clients from any wedding planning website, The Knot, WeddingWire or otherwise.
Please take this step seriously because your investment in an online wedding profile will not be worth it if your own website cannot convert visitors into leads.
The modern-day engaged couple expects a certain level of service via website and if they don't find it, you can be sure they will keep looking until they find it on one of your competitor's websites.
Here's an article we wrote to help you decide if it's time to update your website.
Vendor Profile Analysis
Now that we've stressed the importance of what lies on the other end of a click-thru from your wedding vendor profile to your website, let's talk about profiles on The Knot and WeddingWire.
Overview: The Knot Profiles
Profiles on "The Knot Wedding Network" come in four different forms:
Limited — a free account with very little to offer you as a vendor other than contact information and a few photos.
Lite — the cheapest paid account, usually around the $50 a month mark, offering such upgrades as space for additional photos and the opportunity to respond to reviews.
Standard — deemed the "most popular" profile type (though we aren't sure that necessarily applies to catering), which gives you an unlimited number of photos to upload, social media links and space for a bio and personal message. This one typically costs between $120 and $140 per month.
Featured — this is essentially a way to pay to get your profile listed ahead of all other levels of profile during a search, plus the opportunity to be featured in a print magazine. Pricing for this level of profile is only given to those who first inquire. We recommend you check out what your competition is doing before you make the switch because a secret shop like that could be deceiving.
Here is one problem with these paid profiles, however:
While it is important to be listed early on in the search rankings, it's worth noting that the limit for number of featured accounts per region is not small.
There is a chance you could be one of 12 featured caterers, and therefore potentially listed No. 12 out of 12. You're still way down on the search results. Not the worst thing in the world, you're still on the first page of results, but it's not the best thing for a company spending a lot of money either.
Is it worth it for your business?
Make sure you take a look at your region before you agree to pay for a featured profile.
It might not be worth the extra $100+ a month for a featured profile if you'll be one of a dozen.
It could be worth, however, it if there are several pages of caterers without a featured profile. The last thing you'd want is to be listed on Page 6 of 6.
Overview: WeddingWire Profiles
Profiles on WeddingWire come in five different forms:
Lite — this is the free account, and you basically get space for photos and the option for clients to review.
Standard — this profile comes with a few added perks, like client management/support and access to marketing tools (which you may or may not have to pay for to utilize). This costs around $40 an month.
Professional — this level guarantees you placement under the WeddingWire vendor directory, which makes the previous two levels sound like you aren't guaranteed to show up under the catering vendor directory. You're offered a review incentive program and WeddingWire won't promote competitors when visitors are viewing your profile. This level costs around the $130 mark depending on your region and competition.
Featured Ad — this is listed as the most popular for around $220 – $250 a month, whether that's accurate for caterers or not, we couldn't tell you. With this level, you're guaranteed a listing on the first page of the vendor directory, and they only offer a limited amount — though we can't imagine how many they might limit this level to —10? 15? 25?
Spotlight — this can cost up to $500 depending on your competition and region. Spotlights are listed at the very top of your category and region, and WeddingWire only accepts a couple of vendors at most, so you would truly be listed at the very top.
Perhaps the most glaring thing about WeddingWire is that price tag for a spotlight profile: $500 a month. Sure sounds pricey.
It might be worth it — might be — for some caterers. We hesitate to say that a spotlight profile is worth it because thanks to the Google AdWords of the world, consumers are mighty familiar with the concept of paying for the top spots, especially if they're called out as a "spotlight." What tends to happen is they breeze right passed the ones they believe to be "paid for" spots, i.e. a spotlight profile.
Like we said before, simply being listed on the first page would be just as effective as being a spotlight.
Additionally, WeddingWire allows visitors to sort results by number of reviews and average star rating. These two factors are so important for brides and grooms. They're much more likely to click on the caterer with 35 reviews and an average of 4.1 stars than the caterer with 9 reviews and an average of 4.1 stars.
If you have the opportunity to grow your review (positively), then you probably don't need to consider one of the more expensive WeddingWire profiles because brides and grooms who sort results by these two important factors will see you at the top regardless!
HEAD-TO-HEAD: The Knot vs. WeddingWire
Now that we know the basics of each site, let's compare them both head-to-head. Below we'll compare The Knot vs. WeddingWire on four key points for caterers.
For Budget-Conscious Brands: The Knot
If you find that your brides and grooms frequently lead with a budget-first approach, and you frequently land wedding contracts because you put on one heck of a wedding for a great value, then you might want to consider using The Knot first.
There are several "filter" options on The Knot. As a visitor, a bride or groom can select:
Type of cuisine
Dietary options
Price range
Food and catering style
Affiliations (i.e., featured in The Knot Magazine)
While these filter options are great, namely for couples in need of an Indian caterer or a caterer that offers vegetarian options, the pricing filter is one of the most important filters to visitors.
Budget is one of the biggest things that couples consider when selecting a caterer.
If they can rule out the ones well above or far below their budget, they will certainly do so.
For Highly-Reviewed Companies: WeddingWire
If you have great clients who are willing to review you online, or you have a killer review incentive program, then consider WeddingWire first.
WeddingWire's sorting filters include:
Average rating
Number of ratings
Vendor name
Featured
As previously mentioned, WeddingWire offers visitors the option to sort by number of reviews and by average star review, automatically ranking "the best" caterers at the top of the results, at least according to WeddingWire reviewers. These are two of the most important things a bride or groom will consider when deciding which caterer's profile to click on and which one to skip.
The more reviews and the higher the average star rating, the more likely your profile will be viewed — which is your very first goal when it comes to having a wedding vendor profile!
There is no option for sorting by number of reviews or average star reviews on The Knot. In the day and age where the power of a review is so strong, this is a HUGE win for WeddingWire over The Knot when it comes to vendor profiles.
To Attract Self-Planning Couples: WeddingWire
WeddingWire lists "catering" as one of their top vendor categories. "Catering" is listed right away under the "vendors" drop down menu. All it takes is one click, and you're looking at local caterers.
In fact, WeddingWire has a reputation for being more vendor-focused.
If you're couples are planning their own weddings, this is the place to be.
Where engaged couples rely more on The Knot for the components that put together the entire picture — dress styles, tips for bridesmaids' dresses, theme ideas, etc., with their very helpful blog — WeddingWire is more friendly for couples looking to hire a handful of vendors to take care of their wedding.
The Knot doesn't list caterers as one of their top vendor categories. The "caterers" category is hidden among the full list of 40+ other wedding vendor categories, right next to calligraphers and ceremony accessories. Catering is a huge component of a wedding — the most expensive one in most cases — but it's not a top listing.
To Reach the Largest Audience: The Knot
The Knot has the numbers; it's that simple.
The Knot is No. 1 in number of reviews, in number of unique visitors, it's the No. 1 wedding planning app and it leads in a few other big time categories. Brides and grooms are on this site — and often.
If you are a can-do-any-type-of-wedding caterer, perhaps The Knot is for you. You will find all types of couples with all types of budgets and all types of "dream weddings". Your bang for your buck lies in The Knot. The reach is so diverse and huge — your profile will appeal too many of these (granted you're using the right strategy).
6 More Wedding Planning Sites to Consider
You aren't limited to these two sites when it comes to advertising or promoting your wedding catering business. There are tons of other sites, many of which make sense to invest in because the competition is likely lower (and thus, the costs as well).
Consider looking into some of these sites:
Also, consider a strategy for when potential clients contact you through any of these sites, The Knot, WeddingWire or otherwise.
As we featured in last month's Catering Trends Monthly, WeddingWire shared their study on how to best respond to wedding inquiries.
It had some great feedback, so we're sharing it again, as it pertains heavily to this topic!
The Knot and WeddingWire benefit every caterer differently—it's up to you to find the best option for your business.
More Articles You Might Like: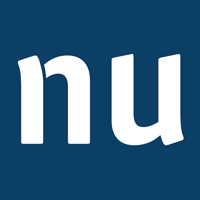 Meet Nuphoriq
Nuphoriq is a marketing company for caterers and event venues. And we're fun to work with! We work alongside everyone from family businesses to the Leading Caterers of America and partner with organizations like the ICA, LCA and Catersource.
More posts you might like