Catering
Coronavirus and the Catering Industry: Practical Tips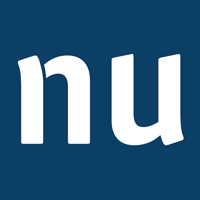 by Nuphoriq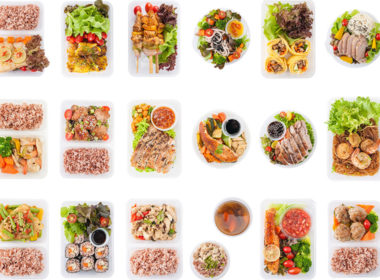 We're working with caterers across the country to develop innovative ways to get through corona.
We plan to post all of the ideas right here over the coming weeks.
Enter your email at the bottom of this post for updates.
Table of contents
NEW: The Covid Communications Toolkit
The toolkit includes everything you need to show customers that you're on top of Covid-19, following all the latest guidelines and ready to make events happen.
Sell boxed meals
Free website template
We created WordPress web page template to help caterers promote and sell boxed meal delivery services. We're offering the template free to all caterers who have a need.
Here are a few live examples of the templates we've created so far:
You can enter your email below if you're interested.
Get the free boxed meal website sales template
Set-up online ordering
Since corona hit the fan, we've been scrambling to uncover the fastest, easiest way set up online ordering.

Here's the good news:

With Square.com, you can set up a free online store complete with pickup, delivery and meal customization. Square is beginner friendly. It takes about 2 hours to set up and 2 hours to add menu items. Here's the result: CraveCurbside.com, FunkysCurbside.com.

Want online ordering help? Schedule a free 15 minute meeting with Erin to get started.
Boxed meal tips
Offer free delivery and pick-up.
Offer significant discounts and incentives. Focus on generating sufficient revenue to pay bills and salaries.
Make current corporate clients aware of your boxed meal availability. Create handouts/marketing collateral to make corporate clients aware of your B2C home delivery/pickup options.
Use existing inventory to drive creative meal options. Don't be afraid of frequent changes and simpler meal options.
If you provide B2C boxed meals, the more dietary options you have the better. Consider vegetarian, vegan, paleo, Keto, gluten-free and dairy-free options.
Spend time creating an effective boxed meal packaging design.
Consider adding a limited menu to Uber Eats.
Real examples of boxed meal services
How to safely reopen your office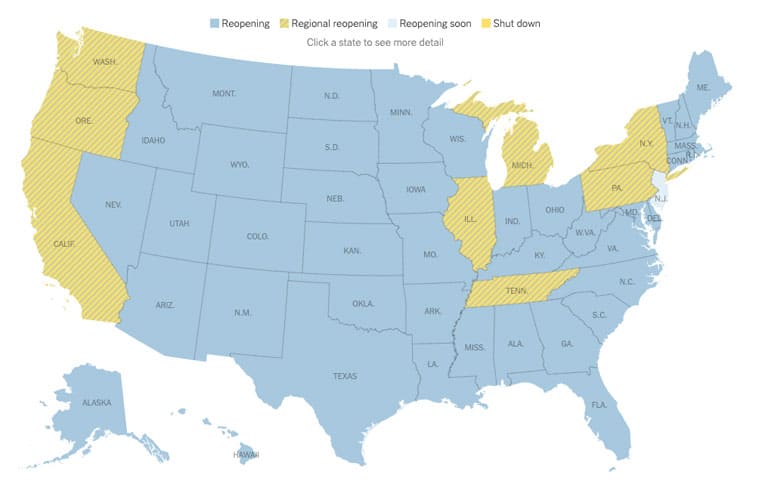 As all 50 states begin to reopen in some way, the big question is how can we safely return to the office?
The C.D.C. just released sweeping recommendations on the safest way to organize your office and prevent the spread of the coronavirus. These are important ideas for every business.
Here's a link to the full CDC Guidelines and a more digestible summary from the New York Times.
Worksite entry screening
As an essential service in operation during the coronavirus outbreak, you must protect your staff, customers and business by maintaining a virus-free worksite.
Here's how to get started:
(1) Contact your local government's health department to learn required local guidelines.
If local guidelines are insufficient or unavailable, consider the following checks in step 4 below from the Elk Grove Village Health Department in Illinois.
(2) Appoint a Chief Sanitation Officer or Director of Sanitation to review and oversee sanitation procedures within your organization.
(3) Inform employees of their rights and your policies, including paid-leave rights under the Families First Coronavirus Response Act and FMLA rights. The best thing you can do for staff and your business is advise employees to stay home if they or someone in their household has been experiencing symptoms. Reassure employees that their job is secure.
(4) Implement daily checks:
Every day, check employee temperatures with a touchless thermometer before entry to your workplace. Send anyone above 99.5° home for at least 11 days.
Log the employee's name, date, time and temperature in a spreadsheet.
Ask the following questions and send anyone with a "yes" response home for at least 11 days.

Have you been diagnosed, or are you under investigation for COVID-19?
In the last 2 weeks, have you been in close contact with someone who's been confirmed to have, or is a person under investigation for COVID-19?
In the last 2 weeks, have you or a member of your family traveled internationally?
Are you experiencing any of the following symptoms: fever, cough or shortness of breath?

Log responses in the spreadsheet.
Ask for verbal confirmation to sign for the employee, verifying that the recorded information is true.
What does shelter-in-place mean for caterers?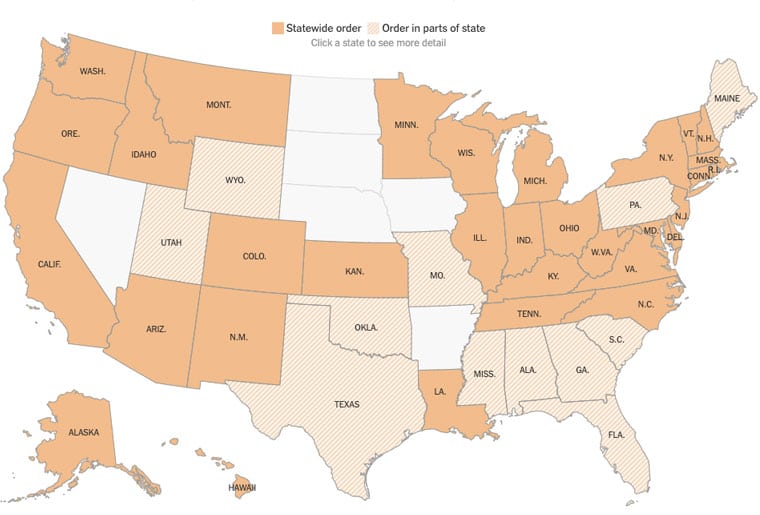 Three out of four American's are now living under shelter-in-place orders, which direct residents to stay inside their homes over coming weeks to curb the spread of COVID-19.
So what does that mean for caterers and food delivery?
Clear guidance is unavailable, but it's our understanding that as food service providers, catering businesses are allowed to operate, and employees are allowed to travel as usual.
A few thoughts:
*To save a copy, click the "add to my drive" button when viewing the template, or copy and paste.
A letter for local officials
The ICA has drafted a letter that you can customize for your business to send to your local officials and elected representatives asking for relief on things such as: license renewals and fees, tax payment schedules, mandated numbers of trash pick ups per week, grease trap cleaning, insurance payments and commercial lease eviction moratoriums are just a few suggestions. Of course each state has their own specific mandates and timelines so we invite you to edit the letter to be specific to your needs.
Click here to read the letter that can be sent to your local officials or elected representatives. Click here to download the letter.
Prepare for post corona
Jennifer Perna posted an optimistic and inspiring take on the situation.
Meryl Snow's taking the long-term perspective, check out Meryl's response on Youtube.
For weddings: waive deposits or offer incentives. While this won't help immediate cash flow, it will increase confidence and certainty about the future.
Use this time to improve processes, organization and menus.
What are you outsourcing that you could be doing? Landscaping, laundry service…. do you buy out dessert bars? Have your staff make them.
Support your staff
Send an update email. It's of the utmost importance to communicate in this time of uncertainty. You can be clear about your plan, and also be clear that things are changing quickly and your plan must be fluid. Emphasize that changes to work schedules are intended to support each other and your community in this time of need.
Be proactive in your communication about the status of your business. Don't let uncertainty creep in.
Offer no interest rate loans to staff struggling with finances.
Consider temporary pay cuts for salaried employees if this lasts longer than 4 weeks.
Share opportunities to pick up temporary work. We've heard Costco is hiring people the same day to handle increased demand.
Allow staff to remain at home if they feel uncomfortable coming to work. No questions asked. The Family Medical Leave Act (FLMA) allows up to 12 weeks of unpaid leave.
Ask staff to share their concerns with you.
Tell staff what hours they can expect. If you can, give an idea of what hours will be available. If you don't have enough business to cover hours, aim to work on special projects, cleaning up, fixing, etc.
Consider rotating staff on vacation in the next several weeks. Also offer the option to save vacation time and work without pay.
Consider a reduction in pay for salaried staff.
Offer loans, and food/supplies for purchase if possible.
Communicate to customers
Remind customers of your commitment to sanitation and any extra measures you are taking.
Remain transparent, clear and honest.
Notify your local chamber/government of your service availability.
Promote your boxed menus and delivery service.
On your website:
On social media:
Stay up-to-date
Enter your email for our latest ideas on the coronavirus outbreak.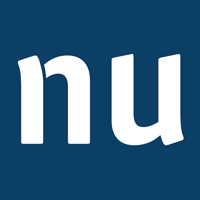 Meet Nuphoriq
Nuphoriq is a marketing company for caterers and event venues. And we're fun to work with! We work alongside everyone from family businesses to the Leading Caterers of America and partner with organizations like the ICA, LCA and Catersource.