Marketing
Making the Most of Your Customer Reviews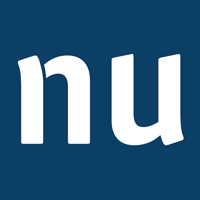 by Nuphoriq
Have you checked out your online reviews lately?
If you're like many small businesses out there that have given up hope on Yelp (or Google or Facebook) because of that one bad review, now is the time to reconsider your opinion.
Because reviews are essential to your business.
Shoppers truly use them, especially if they're new to the market (like brides and grooms) or if they're unhappy with their current solution and want to go back to looking around (like some of those new corporate companies you're trying to breach).
The numbers don't lie.
Did any of these surprise you?
If they did, I'd like you to recall the last new thing you purchased. Not new like a new box of your favorite cereal. New like a big-ticket item you had never used before.
Perhaps you were looking to buy your child a new bike or you wanted to find a great hotel for your next vacation. Did you scour the internet for advice? What did you find, and what ultimately influenced you to make the purchase you made?
You looked at online reviews, didn't you?
Knew it!
Important Review Sites
If you're like the majority of consumers who actively seek out online reviews before committing to a purchase, then you know just how influential a few words from a complete stranger can be.
The big three "review" sites are Google, Facebook and Yelp.
In addition, search engines often direct people to niche review sites related to the entered search term.
In the catering world, that means The Knot and WeddingWire frequently appear near the top of search results, making reviews on these sites especially important (for wedding caterers).
Now that we understand the significance of online customer reviews and ratings, let's get to the good stuff—using your reviews to get more business.
How to Use Online Reviews
There are many things you can do with your reviews, and often, the more creative, the better.
We've generated a list of some of the easiest ways to get the most out of your reviews right here.
Post them to your website.
Many companies have a dedicated reviews page on their websites containing a collection of reviewer comments and star ratings.
Others have reviewer comments sprinkled throughout their website in graphics and banners.
Purple Onion Catering regularly posts favorite reviews around their site.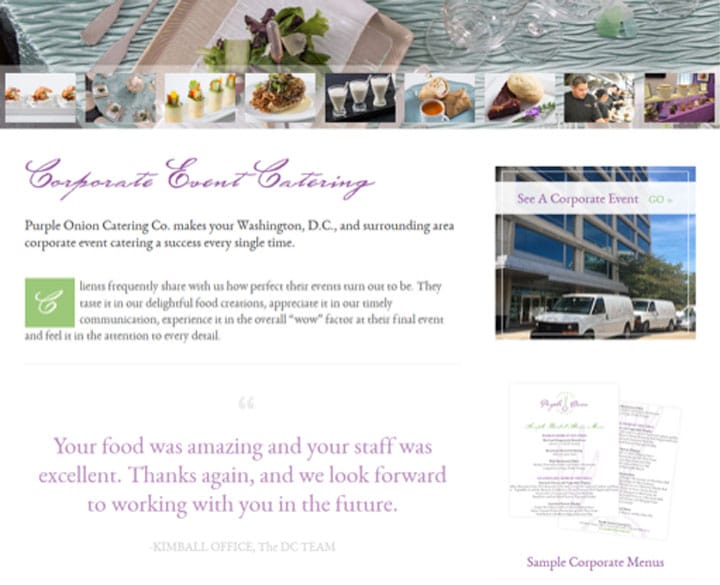 Sundara shows their total review score from Facebook, WeddingWire and The Knot.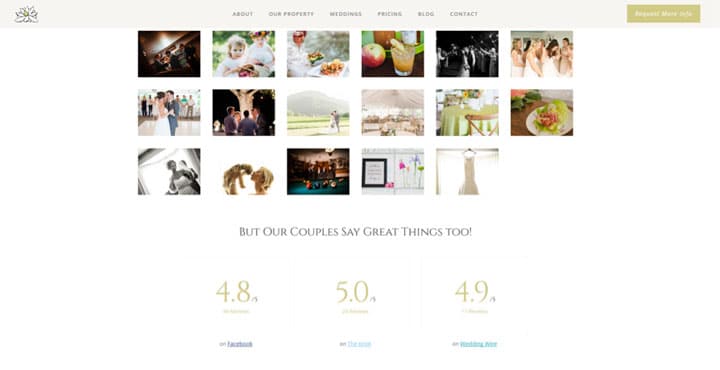 Use reviews in proposals.
The beauty of having a lot of reviews from which to choose is that you can pick reviewer comments that are most like the potential client to whom you're proposing business.
Share the excitement with staff.
Staff get rejuvenated and excited about wonderful reviews and comments. Share them with your team(s) to spread the positive reinforcement.
Post reviews around your office.
Whether you have mounted televisions or old-fashioned bulletin boards, post those reviews around the kitchen and office to remind staff why they get up and go to work every day.
Recognize review-generating employees.
Motivate the team to over-deliver by recognizing and rewarding the individuals responsible for positive comments and reviews.
When you hang up or showcase the positive comments, attach the names of those participants in-house who contributed to the happy client's experience.
Share to social media.
If you're having a hard time getting your clients to post a review themselves (which carries the most impact), then you can ask for their permission to use reviews to post to social media.
Tip: you can attibute the review via first name and last initial should they wish to remain slightly anonymous.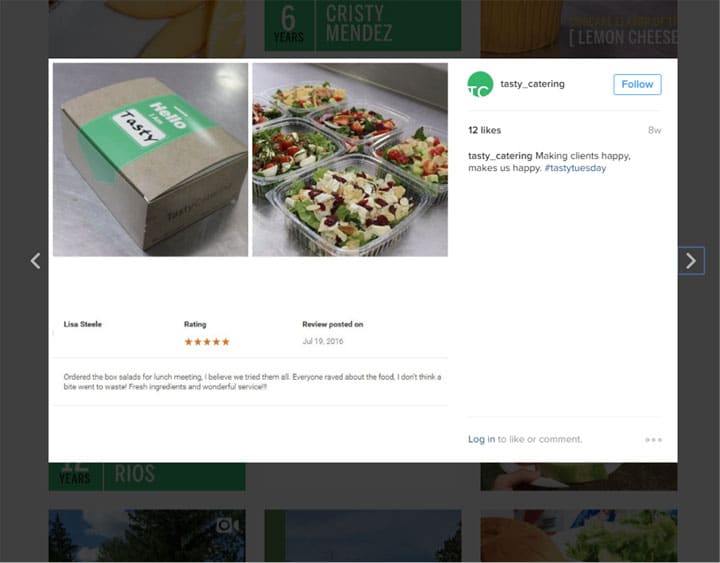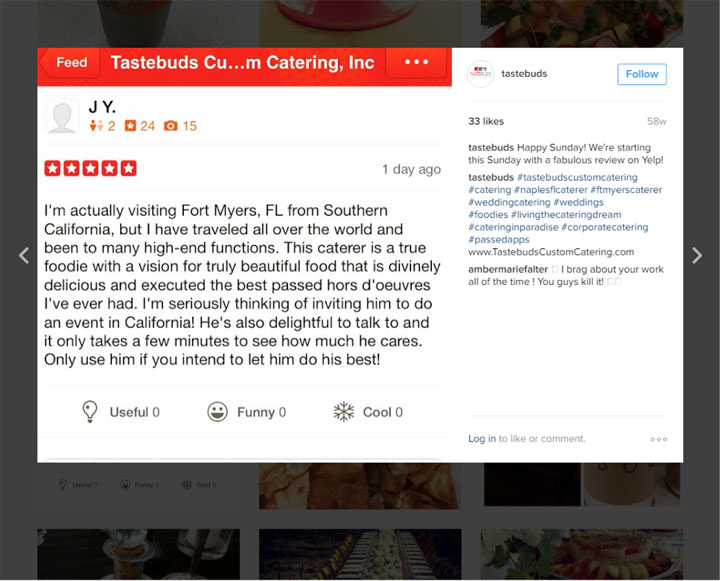 Use them for research.
Reviewer comments are usually rich with data on people's experience with your brand.
Use their comments to improve, develop and reach out to new markets.
—
Do you have other genius ways that you've used your reviews? Share them in the comments below!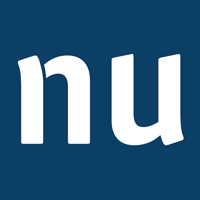 Meet Nuphoriq
Nuphoriq is a marketing company for caterers and event venues. And we're fun to work with! We work alongside everyone from family businesses to the Leading Caterers of America and partner with organizations like the ICA, LCA and Catersource.