Catering
How the Best Caterers Find Great Employees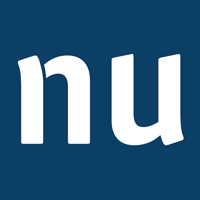 by Nuphoriq
How do successful caterers find great employees?
It's a big issue. In 2016, 46% of caterers surveyed by the ICA reported that staffing is their biggest business challenge.
This article will help you answer that question with proven tactics from successful caterers and provide examples and additional ideas to help you solve your staffing issues.
Where to Look
Catering is great because we get to provide a lot of work opportunities for people. The challenge with that, though, is that we need to fill both full-time and seasonal staff throughout the year, which adds an extra layer to the task.
In 2016, these were some of most common, successful places for caterers to find new staff:
Indeed.com was by far the most used online job listing site. Others included Proven, WorkPop and Zip Recruiter.
Even more popular than job sites, however, was creating a Craigslist job listing.
Many took to LinkedIn for full-time staff, with a few others citing Facebook and Instagram.
Caterers often relied on their contacts in the restaurant and wedding industries to find full-time staff.
Local culinary schools lent a hand in finding full-time staff, as did local colleges and universities.
Finding Seasonal Staff
Facebook was prominently the go-to social site for seasonal staffers.
Craigslist, of course, was the hottest online resource, with Indeed.com coming in second.
By and large, local colleges, universities and programs/connections with other schools offered consistent success for caterers.
Listings and pages on caterers' websites also helped recruit the right staff.
Staffing agencies were mentioned, as were visa programs for international workers.
Some caterers actively reached out to contacts from the army and other branches of the military.
Of course, by and large, the most successful ways to find great staff, whether part- or full-time, were through friends/family and staff referrals.
Where to Invest
These are areas you should consider investing in to keep loads of great staff knocking on your door.
Social media.
Social media was mentioned a lot above, so let's get deeper. Facebook is the rather obvious platform to start letting the world know you're hiring, but Instagram is a budding recruiting platform, too! Thankfully, Facebook owns Instagram and lets you advertise on both simultaneously with little effort.
Your website is your best tool.
You definitely need a hiring page, but also consider how your website appeals to staff. Is it fresh? Does it reflect what it's like to work with your staff day in and day out? It should. The best catering websites attract the right people. Some more hints for this page: show off your company values, list your culture and industry awards and give potential new hires some photos of staff and insights into your daily lives!
Schools and universities.
It pays to invest in local education. Get your name out there by offering tours of your facilities to culinary students, internships through hospitality programs and even connect with local high schools to find the next batch of great summer staffers.
Staff recommendations.
Do you incentivize your staff to find you the best of the best? Consider a fun reward for recommending the next great event leader or culinary student.
How Do We Entice Applicants?
So they've found your advertisements; now how do you get them to fill out the application? Doing a great job of advertising openings is one thing. You'll also need to make sure to nudge potential applicants to make the decision to apply.
Have a great online brand.
This includes your website, listings, photos of your people hard at work (but also having fun!) and more. If you can somehow put these applicants into your shoes and let them see that working for you is the right choice, you're more likely to see those applications stream in.
Interact and build your online reputation.
Many applicants will scour the Internet for client comments and reviews before applying to make sure they're getting in with a great company. Just as you should be showing your potential and current clients that you care about interacting with reviewers online, you should show potential employees that you do, too. Give them a taste of your personality!
Give insights into your world via social media.
Photos are the best way to share the inside of your company with applicants. Share, share, share on Facebook, Instagram and other social media sites! Also, here's where your employees and staff can make a big difference. The more they interact with your brand on social media (comments, likes, shares, etc.), the more it shows that your staff really likes working with your company.
Make the Decision to Invest
All caterers we've had staffing conversations with agree: investing the right time and resources into finding the right staff is worth every minute and every penny.
Long article short, make the decision to invest!
Where have you found success in finding applicants? Share it with the rest of us below.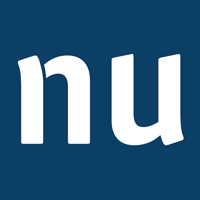 Meet Nuphoriq
Nuphoriq is a marketing company for caterers and event venues. And we're fun to work with! We work alongside everyone from family businesses to the Leading Caterers of America and partner with organizations like the ICA, LCA and Catersource.