Marketing
How to Create a Marketing Calendar for Your Catering Company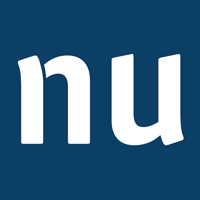 by Nuphoriq
It's the beginning of 2016, a year already full of positive outlooks for caterers.
Because this year is looking to shape up to be a busy one, it's even more essential than ever to create a marketing calendar ahead of time.
That being said, we promise that marketing calendars and plans aren't as daunting as you may think. The reward far outweighs the work.
To help you along, this step-by-step tutorial will take you through the best ways to create your schedule, including some tips on how to make your marketing plan for the year as successful as possible.
A marketing calendar is a roadmap to all of your marketing campaigns throughout the entire calendar year. It will tell you what holidays, seasonal occasions and other ideas to promote, when to create them, and when to send each of those campaigns (and to whom), and it will keep all of your projects on track in the most strategic fashion.
1. Set Your Goals
Do you want to increase your picnic business? Holiday parties in November and January? Are you aiming to increase wedding business by 25 percent in 2016? These goals will drive the entire marketing plan. Rank these goals in order of importance so that if it comes down to it, you'll know which ones will have precedence in your marketing resources over others. (Check out these top caterers' goals for 2016 for inspiration).
2. Gather a Team
Try to include someone from each department to represent his/her teams (it'll help get more buy-in from everyone, which will help when it comes to respecting deadlines!), but beware of too many cooks in the kitchen. If you're planning on enlisting professional help, this is an essential step to include them in, because chances are they will be incredibly insightful at this stage.
3. Create Your Calendar Template
To save time, find a free month-by-month template online, like this one.
Highlight the important seasons for catering that span entire periods of the year. For example, your picnic season, wedding season, holiday season, indoor picnic season, baby and bridal shower season, graduations, communions, etc.
Many of these occasions for catering also call for special menus. Your culinary and sales teams should communicate which of these will have a separate menu and when that needs to be released.
4. Insert Holidays
Add any holidays that you know can impact your business. For example: Fourth of July, Christmas, Passover, Easter, Hanukkah, Super Bowl Sunday, Valentine's Day, St. Patrick's Day and any appreciation days and weeks like National Teacher Appreciation Day and Volunteer Week.
Be both diligent and realistic with this step. If you do not cater on Easter and have no goals to increase that business, leave it off the calendar.
5. List Marketing Channels
In another document, list all of the different marketing channels in which you can promote each occasion for catering. For example, email blasts, social media posts, website updates, menus, billboards, radio ads and direct mail pieces.

6. Create a Marketing Budget
Begin by first calculating what you anticipate your 2016 sales will be. Work backward, calculating around 5 percent of sales to be your marketing budget.
Now divide your budget based on your 2016 goals, how much it costs to execute your desired marketing tactics, etc. based on your quotes from your marketing company. Work on this until you're happy with the amount you're getting, which goals you're attacking and the effectiveness of the work you should be receiving.
Start off big, including everything you wish you could execute this year. You can always scale back once you've received the quote.
For more on this, see our in-depth guide to creating a marketing budget.
7. Schedule Activities
Work backward from each occasion or season to when your clients would begin to book orders for those events. Insert your desired date to publish, send or complete the project then.
Work backward again to the date your creative team (whether in-house or outsourced to a professional) should have any creative files returned to you. Pad these dates with one or two extra business days. It's better to get the completed files a day early than a day late, as even one date late can throw off your entire marketing calendar.
Work backward one more time so that your culinary team, sales team, etc. know when they must give your creative team the necessary information to complete the advertisements, menus, email blasts, website updates, social media posts and more. Necessary information could include availability of Limited Time Only menus, special menu items, special contact information, any discount information, etc.
8. Stick to Your Calendar
Look at it every week so you know what's on the horizon and can plan accordingly.
Make sure your whole team is aware its purpose, how to read it and what responsibilities each person has with it.
If you give each department its own color, you can highlight each responsibility, deadline and occasion for catering on the calendar in that department's color. That way, it will be easier for each department to stay on track, and it becomes less likely that a deadline will be overlooked.
9. Appoint a Leader
Your leader will be charge of all correspondence between your team and your professional marketing team so that all exchanges of information can funnel through one person. This person will have the large task of making sure to get all information from your company's various departments to the marketing team and back again.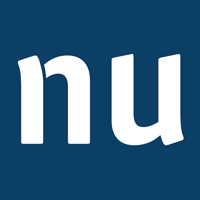 Meet Nuphoriq
Nuphoriq is a marketing company for caterers and event venues. And we're fun to work with! We work alongside everyone from family businesses to the Leading Caterers of America and partner with organizations like the ICA, LCA and Catersource.